Here are the January 2015 judge anniversaries!
15 years
Philip Schulz
from Henstedt-Ulzburg, Germany
Jean-Christophe Stefani
from Montpellier, France
Stephane Gastaud
from St. Raphael, France
10 years
Frederic Tang from Noisy le Grand, France
Naoaki Umesaki
from Toshima-ku, Japan
Ben Bowers
from Denver, United States
Etienne BRUN
from Rennes, France
Sergio Gonzalez Cruz
from Queretaro Qro., Mexico
Jose Luis Leal
from Mexico
5 years
Johann Salaun from Mondelange, France
Eugen Libkin from Dorsten, Germany
Mike Ames
from Sherman, United States
Joseph Klopchic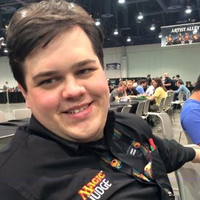 from Seattle, United States
Kyle Edwards
from Odessa, United States
Alexei Gousev
from Saratoga, United States
Franco Vaca from Cordoba, Argentina
Slawomir Nowaczyk
from Halmstad, Sweden
Andrew Hall
from St Petersburg, United States
Stephen Young
from Clifton Park, United States
Carsten Haese
from TOLEDO, United States
Todd Palmer
from Zephyrhills, United States
William Williams
from Tampa, United States
Henry Guille
from Cranbrook, England
Congratulations, and thank you for all your hard work!
Our featured judge this month is Philip Schulz from Germany. Regional coordinator Michael Wiese writes:
"Philip is the oldest active German judge who made it to his anniversary, that would be enough for me to feature him. He lives in the northern part of Germany in a small city in the area of Hamburg. You might recognize his name, just because he is posting the monthly summaries of judge articles, which is at the moment quite a lot, because many judges are writing many articles. So if you are looking for a spefic article you might check his thread on judge apps in the unofficial annoucements forum.
I first met Philip on German Nationals 2004 and since then we met at least every year on German nationals (which he head judged in 2006)  and other bigger events in Germany and sometimes even worldwide. I will always remember Worlds 2007 in New York and especially the evening with the other German judges in a steakhouse. That was one of the those evening where you really feel that judging is more then answering rules questions, but its spending time with others and just enjoying what we are doing. He is a former L3 but due to the normal life changing, he stepped back some years ago. Still he is the corner stone of the judge program and the German community in the north of Germany. He is a good mentor and is willing to give others a chance to shine if possible.
Thanks Philip for being around for the Last 15 years and i really hope that will at least another 15 years with you in the community. :)"