Here are the October 2016 judge anniversaries!
15 years
Christine Colosimo
from Tobyhanna, United States
Gionata Dal Farra from Lessolo, Italy
Christopher Richter
from Madison, United States
10 years
Takanori Nakamura
from Okazaki-shi, Japan
Kazuyuki Ishikawa
from Nagoya-shi, Japan
Stephen Ayers from Concord, United States
Georgi Benev
from Sofia, Bulgaria
Jeong Hyun Woo from Seoul, Korea, Republic of
Inhwan Kim
from Seoul, Korea, Republic of
Thales Bittencourt
from Petropolis, Brazil
5 years
Zhenming Zhong
from Shenzhen, China
Fernando Carnicer from Mar del Plata, Argentina
Hugo Oliveira De Carvalho
from Guarulhos, Brazil
Jia Feng
from nan ning, China
Thomas Forget
from Perigny, France
Dan Francke
from Essexville, United States
Philip Griffiths
from Bath, Wales
Ben Leveiller from Poitiers, France
Xiaoyi Luo from Nanning, China
Takuya Masuyama
from Nishinomiya-shi, Japan
Gareth Meredith
from Brazil, United States
Mikkel Tollak Olesen from Odense, Denmark
Lars Paulson from Corvallis, United States
Akifumi Takashiro
from Matsumoto-shi, Japan
Fumiyasu Wakamatsu
from Nagoya-shi, Japan
John Temple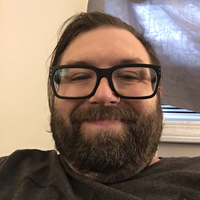 from Detroit, United States
Thomas Burchers
from Shoreview, United States
Maxime Grazzini from France
Mark Hensley
from Anchorage, United States
Massimiliano Ingrosso
from Treviso, Italy
Phil Ives
from Albertville, United States
Dan Lavoie
from Allison Park, United States
Josh Parker
from Alexandria, United States
Julien Ranguetat from Coolbellup, Australia
Shawn Rayson from Hocking, Australia
Kazuho Saso from Kawasaki-shi, Japan
Chapman Sim
from Singapore, Singapore
Jeff Sneddon from Corvallis, United States
Keith Taylor from Prescott Valley, United States
John Fleig
from Hilliard, United States
Richard Jones
from Birmingham, United States
Seth Keahey from Roswell, United States
Timo Koski from Tampere, Finland
Ciro Lamberti from Nocera Inferiore, Italy
HwangRyoung Lee
from Jeollanam-do, Korea, Republic of
Michael Matteson
from Gainesville, United States
Daniel Ortiz
from Santiago, Chile
Andrew Polk
from Alpharetta, United States
Pavel Volodin
from Saratov, Russian Federation
Ward Warren
from Roanoke, United States
Kwang Seob Yoon
from Seoul, Korea, Republic of
Juan Ignacio Bermudez
from Buenos Aires, Argentina
Corey Carlson
from Baraboo, United States
Jennifer Dery
from Culpeper, United States
Robert Jelf
from Toledo, United States
Katsuhisa Kanazawa
from Matsudo-shi, Japan
Felipe Martinez
from Arica, Chile
Lucas Nicolau
from Feira de Santana, Brazil
Kazuyoshi Ohzawa
from Kobe-shi, Japan
Pablo Paolo
from Ciudad de Buenos Aires, Argentina
Ben Rislove from Madison, United States
Edmund Shum from Melbourne, Australia
Yuki Takekawa
from Kobe-shi, Japan
Antonio Raimundo H Uzeda
from Valenca, Brazil
Esteban Vasquez
from Valdivia, Chile
Dennis Xiao
from Singapore, Singapore
Congratulations, and thank you for all your hard work!
Before we get to the featured judges, I'd just like to quickly welcome Richard Neal
to the Anniversaries project! Welcome, Richard! We're glad to have you on board.
We have another month where we have so many L3 anniversaries that you have to visit a separate page to see the 4 of them! You can see that post here.
This month, we are featuring 3 judges: Inhwan Kim
, Chris Richter
, and Thales Bittencourt
. First off, Woosuk Lee
has this to say about Inhwan:
Inwhan has been a keystone of the Korean judge community ever since he became one; There were less than 5 judges in Korea back in 2007, now we have more than 40! He has been a dedicated contributor, mentor, and friend while the community kept growing and now I can't think of a Korean judge community without him being a part of it. It's kind of sad that now he's a bit far from local Magic scene due to his occupation, but I know that he'll do anything he can to make the Korean judge community grow. Congratulations in your 10th anniversary, Inhwan! Next up, Chris Richter is celebrating his 15 year anniversary!
Rob McKenzie
tells us a bit about Chris:
Jason Lems
, Seamus Campbell
, and Steve Port
wrote up an amazing L3 anniversary piece for Chris Richter here.
I'm going to make a list. It looks like a who's-who of notable judges, but these are people that have had exams made for them or interview/advancement reviews done by Chris (including failed advancements). It's far from complete, but, in no particular order:
Jason Lemahieu

Tasha Jamison

Charlotte Sable

Jordan Baker

Jason Wong

Bryan Prillaman

Rob McKenzie

Tomas Ralph

Steven Briggs

Thales Bittencourt

Nicholas Sabin

Nicola DiPasquale

Sean Catanese Jeff Vondruska Alejandro Raggio
And I know this is very incomplete, and not just because it is less than 10% of the total number of people in his list – my L1 and L2 tests aren't there, because they predate Judge Center's beginning in 2006. I know for sure Chris certified a ton of people in his first five years as a judge. Chris has been directly responsible for the promotion of tons of people, or has generated practice tests, or has mentored, or given feedback to, or has helped to just become better judges.
Chris Richter is one of the people I most admire in the program, and one of the real first mentors and arguably the best mentor I've ever had. He got me my first two event gigs (a GPT and GenCon), certified me for L1 and L2, proctored my L3 written test, and has been seriously a giant in the midwest judge community, outside of his large amounts of program work.
Chris also tells it like it is – he has told me when I do poorly, and when I do well, at the very large number of events we have worked together. He gives this feedback to everyone – he is one of the people I most like to work with because of this, and he is both honest and compassionate to everyone.
Basically, Chris is one of the titans of the judge program, and I appreciate everything he has done, and I want to just stand back and point to him, and say "look at this guy that has touched so many lives, I want to be like him."
Last but not least, we have Thales Bittencourt celebrating from Brazil!
Carlos Ho
has a few words of his own, along with some of the people Thales has worked alongside with over these past 10 years:
It seems like it was yesterday when I first met a young Brazilian boy who seemed to be amazed at everything he was seeing in Los Angeles, but it's been eight years already since Pro Tour Hollywood, and that boy is no longer young, being now a university teacher in Cabo Frio. This month, he's even turning 10 years old as a judge! Having spent a lot of those years as the Regional Coordinator for Brazil, it's obvious that Thales has had an impact in the most populous South American country. Here's what a few of his fellow countrymen had to say for Thales' 10th judgeversary.
Rafael Dei Svaldi

Many judges say that the friendships we make along the road are some of the greatest rewards the program has to offer. This is true for me, and it is even truer thanks to Thales. For years, he has been a great friend for me, and the mentor and guide of our community. As our RC, he managed to gather the best of our community and reach goals Brazil has never imagined before. Under his guidance, we increased not only the numbers, but the quality and experience of our judges. As a friend, he is always willing to lend me a hand, or give me valuable advice. In addition, he helped me on a difficult time, encouraging me to step up when my mind was telling me to give up.
A long time ago, when I had the honor to certify Thales, I told him that certifying him was probably my biggest contribution to our community. Time, and Thales' skills and care for the program, have proven me right.
—
Carlos Rangon

I met Thales in 2006, when he simply showed up that year to judge Nationals. He had played just half a dozen sanctioned tournaments back then, but he was born to be a judge. In a short period of time, he rose in the Brazilian community. At a time we rarely saw judges traveling to judge abroad, he traveled the world and very quickly became the leader that our community needed, always aware of all details, and always taking on historical battles for the community we built. The sasme community that he always defended with Tooth and Nail. It's not a coincidence he is still one of the RCs that's been coordinating a region for the longest time. Thales, congratulations for these 10 years of companionship and collaboration. I hope we can celebrate many other anniversaries.
—
Lucas Horta

I first met Thales around 2010, during Brazilian Nationals. At that time I just thought he was a newbie judge as I was, that couldn't speak portuguese very well (damn carioquês!). The next year he was Head Judge at Nationals and I realized he was not that new. 🙂
Over the years Thales grew a lot in our community, from L2 to RC to the only L3 in the Brazilian community for a while, bending over backwards in order to coordinate a continental region. Because of his work we were between the fastest growing Judge regions for years.
Thales always has something to say that will make you think for yourself on how to attack a given problem and will give you tools to exercise your own leadership. At a time I was a new Level 2 with not much looking forward in the program, he showed me I could exercise a leadership in the northeastern Brazil and gave me a few pointers. We grew from 5 judges across 3 states (out of 9) to over 30 judges covering every state in the subregion!
Besides coming up with 15-day car trips (and actually convincing people that it's a good idea), Thales is a brilliant guy and its an honor to have him as our RC. Happy anniversary!
Happy anniversary to all of you!  We look forward to many more years of judging from you all.