Here are the April 2017 judge anniversaries!
20 years
John Carter
from Renton, United States
15 years
Lois Jacquet
from Annecy, France
Zdenek Sury
from Brno, Czech Republic
Chris Alexander
from Corbin, United States
Maciej Grabowski
from Piotrkow Trybunalski, Poland
Michele Polo from Quartu Sant'Elena, Italy
Vyacheslav Grebenyuk
from Kharkov, Ukraine
Eugene Bazhenov
from Moscow, Russian Federation
Isabelle Bollinger
from Basel, Switzerland
Ondrej Douda from Praha, Czech Republic
George Theologitis
from Thessaloniki, Greece
10 years
Hugo Ordonez from El Paso, United States
Richard Waldbiesser
from Brownstown, United States
Oliver Tremel
from Vienna, Austria
Brian Kidney from Cork, Ireland
Geoffrey Louis from Marseille, France
Kevin Tinsley
from Aurora, United States
Sang Hyeok Cho from Seoul, Korea
Matthew Sharp from Mount Joy, United States
5 years
Andrew Brewer from Christchurch, New Zealand
Will Bumgardner
from Carson City, United States
Lucas Cattoni from La Plata, Argentina
Andrej Dolenc from Ljubljana, Slovenia
Lee Fisher
from Ammon, United States
Matt Jacques
from Raytown, United States
Paul Johnson
from Christchurch, New Zealand
Erik Mulvaney
from Blackwood, United States
Fumitake Nakamura
from Kita-ku, Japan
Riccardo Nastasi
from Unknown, Italy
Brian Page from Las Vegas, United States
Christopher Paxton
from Daytona Beach, United States
Tomaz Pollak from Ljubljana, Slovenia
Jarred Ruggles
from Lewisville, United States
James Trentini from Las Vegas, United States
Roberto Bunting from Carolina, Puerto Rico
Mike Cannon
from Logan, United States
Adena Chernosky
from Jackson, United States
Lin Chu from Jilin, China
Ryan Darris
from Cornelius, United States
Joseph Dziuba from Memphis, United States
Nathan Early from Portland, United States
Ryan Farnsworth from Taylorsville, United States
Omar Gonzalez
from Mexico City, Mexico
Wiley Jephson
from Albuquerque, United States
Dmitriy Kvasnikov from Moscow, Russian Federation
Aloysius Landrigan from Melbourne, Australia
Chase Lingelbach from Beaverton, United States
Sergey Petrushchenko
from Moscow, Russian Federation
Alexander Rauber
from Wels, Austria
Douglas Sanchez
from Miami, United States
Julio Sosa
from Jose C. Paz, Argentina
Rachael Williams from Layton, United States
Joel Bouzaglou
from Studio city, United States
Juli Caballero Queralt
from Granollers, Spain
Pedro Carvalho
from Rio de Janeiro, Brazil
Miguel Fliman from Nesher, Israel
Florian Horn
from Paris, France
Richard Karlsson from Lund, Sweden
Lorenzo Santomo
from Padova, Italy
Michael Sherman from Indian Harbor Beach, United States
Jeremyah Stoermer
from Bonsall, United States
Hongtao Zhang
from China, China
Ricardo Conde
from Orlando, United States
Julio M Abarrio
from Caracas, Venezuela
Manuel Amaya Gonzalez
from Santa Cruz de Tenerife, Spain
Philip Wieland[/judge from Tuebingen, Germany
[judge dci=1203451563]Dmitry Bakhteev
from Shadrinsk, Russian Federation
Ben Barrett
from Glasgow, Scotland
Blake Bush from Purvis, United States
Nole Clauson
from Gillette, United States
John Gapinski
from United States
Nathan Lisko
from Shorewood, United States
Otto Lundberg from Umea, Sweden
Bernie Makino
from Glenelg, United States
Alen Maricak
from Bilje, Croatia
Sam Mickle from Northfield, United States
Simon Pearce from Newcastle-under-Lyme, England
Fan Shu Che
from Taipei, Taiwan, Province of China
David Xu
from Bellevue, United States
Congratulations, and thank you for all your hard work!
We have our first 'unofficial' 20 year anniversary! A long time ago, WotC's databases were lost and all of the longest standing judges had their certification date set to January 1st, 1998. In actuality, many judges should have already celebrated their 20 year anniversary. However, since we don't have the data we don't know when to celebrate. Luckily for Carter, his certification is forever preserved on the internet. Thanks Carter and happy 20 years!
This month, we are featuring
Florian Horn
,
Eugene Bazhenov
and
Stefan Ladstätter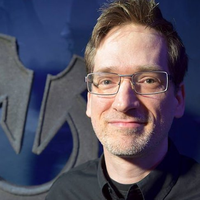 ! First, we have Florian's RC,
Guillaume
:
"When I saw that Florian was about to celebrate his 5th judge anniversary I have been kind of surprised, because I have the impression to know him for quite a while, I mean more than 5 years. Then I started to think about his impact on the community and the tournaments and I realized he just has a strong presence on different aspect of the judge life which give me this impression of knowing him for ages.
Florian is a judge interested by many things that are part of the judge life.
He is the kind of person that we call rules guru. I lived at Florian place couple of weeks this last 2 years and it happened at least 2 times he came to me on the morning asking my thoughts about the last changes in the Comprehensive rules. Each time my answer was ZZZZzzzz hein, what? When? Florian was kind of sad, he probably expected me to wake up at 2:00 AM as he did to read the very last changes. Knowing the rules is clearly not enough for him. He likes the concept of a document with a strong internal logic that could cover all the cases with consistent. Behind the funny aspect of him exchanging tweets with Matt Tabak
or waking up in the middle of the night for the last update Florian is a really good pick if you want to engage a rules conversation or to double check quickly a ruling at tournaments.
The rules are clearly not the only part of the judge thing that likes. Florian likes to solve problems. Everything that is not ideal on a GP floor is a challenge to beat.
The EoR is not smooth enough? Let's think about a concept of balloons to help judges to be more efficient.
An idea, about changing the structure of some tournaments? Let's work on the concept of league.
Florian's brain never stop and sometime, we have to postpone the conversation because we are too tired, but trust me he never forgets an interesting conversation and we always talk again couple of weeks later.
Florian is also a person bringing a lot in the reflection about the inclusivity. His thoughts are not limited to the judge program and Magic in general and it's very interesting to discuss with him about it. Florian read a lot and discuss also a lot about this topic, which make him aware of different challenges that exist when you promote inclusivity. We don't always agree on everything but I can said that at my personal level he is probably the most impactful person I met on this topic.
I wish Florian will continue to judge for years and will bring his critical point of view, on all the aspect of the judge program for several extra years."
Next, we are featuring the RC of Russia and Russian-speaking countries: Eugene Bazhenov! A few judges in his region talk about him:
Honesty, confidence, supportiveness, calm politeness, professionalism, foresight. These traits come to mind first when we think of our RC and friend. Eugene is an endless fountain of wisdom and support open to any judge in our community. He is truly the person who'd gladly share your happiness of success as well as sorrow of a failure. He cares deeply about each and everyone of his judges and empowers them today to make the Magic community in our region prosper tomorrow.
"I remember soon after I reached L2, Eugene was asking me about my future plans. This was late 2012. At that moment I couldn't imagine how big part of my life the judging would become. Once I was determined with my next goal, I realized the supporting shoulder of Eugene. There were ups and downs, long periods of reevaluation and relief. The road was long and tough and I'd like to thank Eugene for being there for me, comforting, giving advice and making reality checks whenever it was needed." – Lev
"Eugene was there for me when I just became a judge, helping with my first steps, and he always was and is a great resource for becoming a better judge and for believing in myself. He helps me turn all of my mistakes into learning opportunities, and always makes me feel better. His support keeps me confident as I grow as a judge and step further through the Judge program." – Maria
Congratulations on your judge anniversary! Long live and prosper!
This month we have another Level 3 anniversary to celebrate. At Grand Prix Turin in 2012, Stefan Ladstätter certified as a L3 judge. We asked
Michael Wiese
, former RC of the German-speaking countries, to say a few words about Stefan.
"I first met Stefan at GP Prague 2009 and I believe he must be L1 at that time or a very, very new L2. My guess is that the former is true. Some months ago I wrote about Farid Taoubi
, where I mentioned that Farid leads the translations of various Magic-related documents into German. Actually Farid took over from Stefan who organized and lead the translation from scratch. Before Stefan it was more or less a mess with no real organization, for example it wasn't connected to a project. He made that possible through his organization. However, I have to say, there was a time where Stefan was a bit confused (or worse) where he forgot to book a flight to the first big German judge meeting, which he only recognized 2 days beforehand and it was too late to book a new one (sorry Stefan, I have to mention this 🙂 ).
In the recent years, you will probably get to know Stefan as the judge who leads the Friday judge staff of a European GP, a role where he just fits into. He knows how to deal with the difficulties of a GP Friday and I haven't heard any complaints.
Last but not least, you probably know that Stefan is now a RC for about half a year and I can tell you, he is doing a great job so far. I am happy that he took over from myself and never really looked back and just did this as new "RC Thing" as he did so already for years. Amusingly, his first words as RC were that when I told the in-region L3s that I step down as RC, he had no clue who should be the next RC, yet he was the one who became the new RC.
I am lucky that I get to know Stefan as a very nice person. I am always looking forward to seeing him again, even when those occasion became rarer. It's always fun when he is around. Thanks Stefan for everything you have already done and will do as a Judge, a L3, and RC."
Congratulations to Stefan on 5 years as a Level 3 judge!
Happy anniversary to all of you!  We look forward to many more years of judging from you all.