Here are the May 2017 judge anniversaries!
10 years
Kevin Smith II
from Camden, United States
Alexey Kostylev
from Moscow, Russia
Lasse B. Jensen from Sandved, Denmark
Dan Dziuba
from Memphis, United States
Olle Liljefeldt from Linkoeping, Sweden
Tobias Fjellander
from Lund, Sweden
Maxwell Knowlan
from Vancouver, Canada
Matthew Baker
from Burnaby, Canada
Abraham Corson
from Alexandria, United States
Jukka Autio
from Helsinki, Finland
Marco Tabarelli
from Freiburg, Germany
Markku Rikola from Tampere, Finland
5 years
Ran An
from Beijing, China
Isa Grieb
from Bern, Switzerland
Aljaž Skok from Izola, Slovenia
Satoshi Akama
from Tochigi, Japan
Max Imberman from Sarasota, United States
Exol Rodriguez from San Juan, United States
Bradley Boose
from South Woodslee, Canada
Simon Schmidt
from Dormagen, Germany
Eduardo Arribas
from Zamora, Spain
Michalis Pantelides
from Nicosia, Cyprus
Erik Morton
from Gainesville, United States
Kevin Baldwin
from Torrington, United States
Mikey Brown from Aldershot, United Kingdom
Rommel Fariduddin
from Penang, Malaysia
Fon-Leang Chew
from Kuala Lumpur, Malaysia
Beowulf Carter from North Charleston, United States
Mario Varas from Santiago, Chile
Alex Williams from West Lafayette, United States
Chih da Yu
from Taipei, Taiwan
Andrej Rutar from Ljubljana, Slovenia
Robin Dolar
from Ljubljana, Slovenia
Bernhard Hoeger
from Schwechat, Austria
Christopher Piedra from Miami, United States
Andrew Atkinson from Melbourne, Australia
Andreas Photiou from Nicosia, Cyprus
David Manasco from Minneapolis, United States
Chris Bradley from Memphis, United States
Will Higgins from Chicago, United States
Alejandro Sanguesa from Zaragoza, Spain
Dominik Chłobowski
from Waterloo, Canada
Nate Polson from Tracy, United States
Yu Wang
from Changsha, China
David Besset
from Chatillon, France
Esther Trujillo
from Madrid, Spain
Sean Argo
from Tampa, United States
Donald Sheldon from Tucson, United States
Dustin Ochoa from Tucson, United States
Gustavo Jaar Gomes from São Pauolo, Brazil
Branden Thoma
from Holly Springs, United States
Micah Greenbaum from Plymouth, United States
Luis Name from Panama City, Panama
Ryan Brady from Plainville, United States
Christian Axten from Tustin, United States
Steven Farkas
from Saint Louis Park, United States
Ryan Lewis from Goldsboro, United States
Ken Bearl
from Saint Francis, United States
Casey Swanson from Sioux Falls, United States
Arthur Reynolds from Andover, United States
Steph Newland from Lakewood, United States
Derek Johnson from Blaine, United States
Christopher Ajemian from Deltona, United States
Sean Lewis from Sacramento, United States
James Hedges
from Raleigh, United States
Eric Rath from Iowa City, United States
Jordan Bird from Lehi, United States
Sun Wcheng from Kaohsiung, Taiwan
Pablo Sandoval from Santiago, Chile
Suh Jae Yong from Seoul, South Korea
Jong ho Shin
from Seoul, South Korea
Samuel Friedman
from McAllen, United States
Russell Cutting
from Adelaide, Australia
Tomãs Paim
from São Pauolo, Brazil
Raoul Zimmermann
from Cambridge, United Kingdom
Ronnie Coopersmith
from Blacklick, United States
James Jerman from Dover, United States
Jason Welden from Columbus, United States
Xuanxuan Hao from Hangzhou, China
Adam Blumenthal
from Auburn, United States
Lindsay Burley
from Hanover, United States
Niklas Ramquist
from Uppsala, Sweden
Stefan Seiser from Graz, Austria
Keith Blackard from Austin, United States
Adam Katz from Cape Town, South Africa
Sergei Pringiers from Cape Town, South Africa
Brendan Adams
from Warrington, United States
Lucio Lambertini
from Buenos Aires, Argentina
Caleb Crotts from Tuscaloosa, United States
Christian Krug from Erlangen, Germany
Semen Filimonov from Tomsk, Russia
Aleksandr Moiseev from Tomsk, Russia
Piotr Andrys from Gdynia, Poland
Maxim Nazarenko from Novosibirsk, Russia
Meghan Baum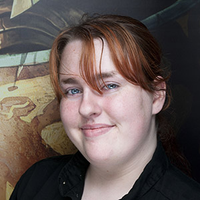 from Detroit, United States
Congratulations, and thank you for all your hard work!
This month, we have 7(!!!) featured judges: Isa Grieb
, Lasse Jensen , Sergio Pérez Marcos
, Teun Zijp
, Gianluca Bonacchi
, Louis Fernandes
and David Zimet
!
First, we have Isa Grieb from Switzerland.
Michael Wiese
and
Stefan Ladstätter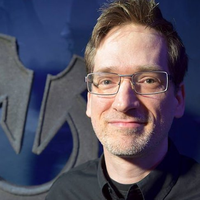 both wanted to express their appreciation for her hard work. We'll start with
Michael
:
I believe i first met Isa at GP Vienna 2013, so about one year after she made L1. I got to know her as a more or less shy person. But that's only the first impression, if you get to meet her. With the help of her Local L3s (so basically Jeremie Granat
and in the beginning Joel Krebs
who moved away shortly after) she started to organize and develop the judge community in Switzerland. First by organizing judge meetings with various topics and goals and by leading discussion on various msg boards. Sometimes that wasn't easy, because of some contrary wind in the Swiss community. You need to know, that the Swiss community is somehow hard to manage (and to be honest I don't really know why, but maybe that's just the Swiss nature 😉 ), but in the end she is successful, so it was a easy pick to made her Area Captain of Switzerland one and a half year ago. But if you think that's all she is doing, your wrong. She loves judging (not that big surprise, isn't it?) and she even traveled to another country to HJ a small PPTQ for a new store. Also she is active in various projects, most of them are tied to giving feedback or to highlight people who gives good and a lot feedback (you might have read an article from the Review Milestone Project in the past). I believe this is because she likes giving feedback and she is able to deliver constructive feedback to another judge.
I am really happy that I get to meet and to know her. Thanks Isa for everything you have done and for everything you are doing in future.
And now her current RC, Stefan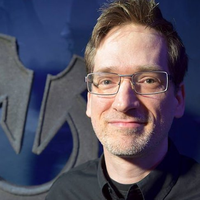 :
Isa prefers to stay invisible, and so much of the work Isa does within the region remains Behind the Scenes, for example the frequent talks we have over Discord, where Isa manages to both question me as RC and to motivate me to continue doing the right thing and providing great suggestions how to propel our region forward. I met Isa first at GP Stockholm 2016, and we had a long long chat there about the situation in Switzerland, where Isa serves as Area Captain. What I realised then and there: 1) Isa is setting very high standards for everyone, but especially for herself. 2) Isa is fiercely protective of the Swiss Magic community, but also the idea of Magic as environment where people of all stripes can find a safe environment and enjoy themselves. This is something that can't be valued highly enough, and fighting for this goal is one of the most worthwhile endeavours within the judge program. Thank you Isa for fighting the good fight, and for not giving up. You have opened my eyes to many aspects of judging and our community, thanks for being a great teacher!
Next, Lasse Jensen is celebrating 10 years in the judge program! His RC,
Johanna
, says a few things:
Lasse is one of the veterans of the Danish judge community, possibly even the longest-serving active judge in Denmark. He tested for L1 in 2007 at GP Stockholm (at the judge testing booth ran by Adam Cetnerowski
and Carlos Ho
, where many legends were born) and for L2 at GP Manchester in 2012. Lasse has been working GP's in Europe for many years. While he usually doesn't go to many events per year, he has built up a reputation as a reliable on-demand events judge who will happily start drafts rather than seek more prestigious roles. Lasse's presence on a tournament floor is quiet, calm and confident, and the younger Danish judges have all learned a lot from following his example. And speaking of the younger generation, Lasse has taught his eldest daughter to play Magic! She sometimes attends GP's with Lasse, with GP Copenhagen 2015 being her first time playing the main event. Maybe by the time Lasse hits his 15th judge anniversary, the family will have two certified judges – or perhaps one judge and one GP champion. Lasse, congratulations on this 10 year anniversary, and thanks for all your hard work!
This month there are a handful of Level 3 anniversaries to celebrate. First, at Pro Tour Barcelona,
Sergio Pérez Marcos
and
Teun Zijp
both certified for Level 3.
Alfonso Bueno
has this to say about Sergio:
"This month is the fifth anniversary of one of the strongest pillars in the international judge community and, of course, in the community his Region: Iberia (Spain and Portugal). Sergio became a judge the same day Planeswalkers became a thing (the Lorwyn prerelease), since then he became more and more involved in the local community, soon after that he made the L2. Then he became more involved in the Regional and International community and he became an L3, since then he has become the Regional Coordinator of Iberia and a GP Head Judge.
This was his story as a judge, but he's much more than that to many of us, he's a friend. For me he's a very good friend, we frequently travel the world, judge, sightsee and sometimes SCUBA dive together. One thing we also do frequently is taking the earliest flight on Monday morning and running the Madrid airport in order to arrive in our jobs in time."
Richard Drijvers
shared some thoughts about Teun from judges in his region:
"Only 5 years? Really?! Has it really been only 5 years since Teun's L3 certification? It feels so much longer…
I remember when I became a judge, Teun was already working the local scene at PTQs and the likes. He was a level 1 back then, but that was all you needed to judge competitive REL back then. (Or REL 3 as it was actually called.) Teun didn't feel much for certifying for L2, because he didn't need it. He was happy doing events in Castricum and the occasional PTQ. Then the first redefinition came and Teun all of a sudden didn't feel like he was L1 anymore. He aligned more with L2 now.
Since I had just gotten my L3 certification, I volunteered to test Teun for L2 at an event in Utrecht. I vividly remember that, about halfway through checking his answers, I went looking through all the pages of his L2 exam for an extra copy of the answer sheet, because I was almost certain I had accidentally left it with the papers I had given him. I mean, how could one otherwise have a perfect score on an L2 exam?! I was rest assured a little bit when I found out Teun had actually answered the very last question wrong.
That's kind of when I found out the following about Teun during the test evaluation and interview;
Frank Wareman

"Teun is known for his excellent rules knowledge. He is very people oriented and rules focused, very special combination and a great teacher. I always appreciate the discussions I have with him about policy, both tournament and rules. For some reason we are always on different ends of the spectrum, but I respect his opinion as it is always well motivated and open for discussion."
Still it took about 6 years until Teun would again no longer feel like he was L2. At which point he felt more like an L3, which was something the other L3s in our region had known for a while.
So Jurgen Baert
helped in fixing that:
"Teun had one of the first new style panels. Carlos Ho
and me ran it the morning after a Pro Tour in the apartment that some of the Italian judges had rented. We did our best to keep it short. (It kind of was an easy panel anyway, since we believe he was super ready). However, I think Teun may still be waiting for his review, but I'd need to double check on that… :P"
Though Dustin de Leeuw
became L3 after Teun, I believe he worded the headlines of that 'missing review' very nicely;
"Teun is very modest; I remember a conference where Jaap Brouwer
asked us to stand on a line from 1 to 5 rating how good a judge we are for our level (1 being worst and 5 being the best). Teun stood on the 1, because he felt there were so many great L3s out there to whom he paled. Teun is an amazing mentor, and made me the judge I am today. Great observer, honestly interested, and capable of providing constructive feedback, both to aspiring L1 candidates and people on their road to L3.
Teun is also extremely cooperative and non-protective. He built up the entire 2 Klaveren community (www.2-klaveren.nl), then reached L3 and got a baby, so he handed the community over to Jan Jaap Vermeire
. He felt that as a L3 he had bigger stuff to dedicate his attention to. Which meant he couldn't give the local community the same attention and devotion he used to, so rather than doing a half-ass job, he chose a successor whom he trusts."
That community Dustin speaks of is also the birthplace for an anecdote from Anniek van der Peijl
;
"When I think of Teun, I think of the awesome prereleases he used to run in Amsterdam (Twee Klaveren), where he'd always do something special to create a festive atmosphere. E.g. cooperate with the venue to put an Eldrazi burger on the menu for the Rise of the Eldrazi Prerelease (a burger with lots of bacon and fried onion 'tentacles' on mutant-looking dark brown bread). First person to hardcast a colorless Eldrazi spell wins a free eldrazi burger! Mirran pancakes, Phyrexian hot dogs, etc."
It is these things that make Teun so revered in our community.
Congratulations Teun!"
The week after PT Barcelona, Gianluca Bonacchi certified for Level 3 at Grand Prix Malmo.
Jack Doyle
offered this thoughts on Gianluca:
"Gianluca is a Level 3 very capable of transmitting his experience his calm attitude towards events, conferences, and Magic in general. At one of my first GPs, Gianlcua was my shadow on a large-ish (for me, at least) Legacy event, where I learned so many of the skills I'd later apply to GPs and events that I could call my own. He has a way of making you think about things critically, a way to make you feel like you're in control, and most importantly, a way that isn't overbearing. To this day, I don't even know if he realises the impact of that random event years ago, but it's had a profound effect on my leadership style and how I consider solving problems.
Gianluca moved to the region a couple years back, and while his work doesn't allow him the level of activity we'd all love to see from him, many situations benefit from his time and energy. From being an extraordinary leader (as Matteo Callegari
shared some words on here: https://apps.magicjudges.org/recognitions/detail/25578) to providing critical input and suggestions to our regional mailing list (and being relentless in poking us to get things done), not to mention coordinating our Level 2 maintenance wave last year, Gianluca has easily become a strong, reliable contributor to our region's leadership.
Five years as a Level 3 seems like too short a time when I consider the many positive interactions I've had with Gianluca over the years. I'm proud (not to mention grateful and lucky) to have him as a part of the UKISA region, and I wish him well on being as awesome an influence for five more years.
Grazie, Gianluca!"
Finally, at the end of May in 2012, there were two more L3 certifications.
Louis Fernandes
and
David Zimet
certified at Grand Prix Anaheim.
David Zimet
shared these thoughts on Louis:
"Louis Fernandes is well-known to the program as a great mentor and project leader. One of the projects he has worked on that you may be familiar with are the Judge Quizzes. Louis is an excellent lead at events – is a bit famous for the prep work he does before some events, in fact – and writes some of the better reviews out there. Louis is very attentive and alert about how a given work process is going, and great at finding improvements.
Louis has also been on the forefront of defending and expanding inclusiveness in the community, exerting a positive influence that makes both the judge program and Magic tournaments more inclusive to all the people that want to participate. I once asked Sean Catanese to help me put together some words about Louis for a previous celebration with the judge program – his remarks (other than noting the lamentable lack of Louis clones) were directed at praising his ability to teach judges without being intimidating. Louis is definitely a remarkably low-key individual, and is a great person to work with and learn from at events. Thanks to Louis for many years and many great contributions to the judge program!"
For David,
Angela Chandler
gathered some thoughts from others to share along with her own:
"Angela
:
I first met David when I was just a baby Judge at a PTQ in San Diego in May of 2013. He took the time to get to know me as a judge and this stuck with me. Just a few short months later he became Regional Coordinator of the Southwest region and has continued to be my role model and mentor. I have worked closely with David on numerous projects and he is always there to support me no matter what crazy idea I'm cooking up for our region. David is extremely compassionate and really cares about the people in this community. I am so grateful that I have had the opportunity to work so closely with David through a large portion of his 5 years as L3 and I am honored to be able to call him friend and mentor.
I wanted to be able to highlight a few other people David has impacted during his time as a judge. Here are a few words from Sean Catanese and quite a few more words from Joe Wiesenberg
:
Sean :
I count David among my favorite people, and it's convenient that he happens to share one of my favorite pastimes. He is a compassionate leader as only the best of us can exemplify. He is not driven by a desire for power or prestige, but by the authentic connections he makes with others.
My most meaningful moments with David (I can share here) come not from events themselves, but their aftermath. Here's one:
When I was the RC for the US Southwest, David brought me down to head judge a PTQ in his home store – ensuring the organizer covered a two hour flight to run an event David could have run himself – just so I could meet and connect with the judges in his area. While the top 8 played, I had a chance to get to know David's community. The judges he mentors aren't just anyone who is around and interested. Even before becoming RC, David had fostered an intentional community with deliberately chosen leaders waiting in the wings.
I only wish our paths crossed more often.
Joe
:
I first met David almost exactly 10 years ago, when he was one of the people interviewing for my first job out of college. I gave what he still refers to as the worst interview ever. Still got hired, obviously. We eventually realized we were both gamers, he asked if I played Magic (I didn't at the time), and here I am 10 years later. Thanks Obama Zimet.
David got into judging because he received a bad ruling in a two-headed giant match where That Other Judge ruled that witch's mist could destroy a creature that had been dealt 0 damage in combat thanks to a Saltfield Recluse. He figured he could do the job better than that judge (he can, mostly).
It's kind of insane how large of an impact someone else's bad ruling has had on my life. David eventually badgered me into taking my L1 test, and then my L2 test, and was my single biggest resource in eventually reaching L3. He's had a similar impact on many other judges in our region. He has a talent for identifying quality people, supporting them, and enabling them to accomplish their goals and grow.
What I have always admired most about David, though, is one of his qualities that I think others recognize the least: his unwavering commitment to advocate for what he thinks is right. In the past I've characterized him as our region's Star Wars defense system for bullshit (this Star Wars, not that Star Wars). I've never seen him fail to get involved when someone or something needs an advocate. When he thinks some proposed change is wrong, or feels someone is being represented unfairly, he always speaks up. Like I said, I've known him for 10 years, and I've watched him do this 100% of the time something doesn't sit right with him. He doesn't decide that conflict is exhausting and uncomfortable, or that the social cost of being on the unpopular side of an issue is too high, he just speaks up.
Having the privilege to watch how David handles these situations over the years has made me want to emulate that in my own life, although I doubt I'll ever reach his level of commitment. That's why when another judge once remarked to David that I was "basically the same person as him except without all the neuroses", it's one of the best compliments I've received."
Best wishes to all 5 of these Level 3 judges celebrating their 5-year anniversary!
Happy anniversary to all of you!  We look forward to many more years of judging from you all.