Here are the August 2017 judge anniversaries!
15 years
Nathan Long
from Durango, United States
Mark Finefield
from St. Peters, United States
10 years
Niels Viaene
from Gent, Belgium
Giammaria Muratori
from Rimini, Italy
Chris Ingersoll
from Burlington, North Carolina, United States
Debi Rivkin
from Las Vegas, Nevada, United States
Deric Slabberts
from Witbank, South Africa
Sam McKoy from Gold Coast, Australia
Barry Swan
from Zipaquira, Colombia
Kamen Kamenov from Sofia, Bulgaria
Gary Wong
from Hong Kong, Hong Kong
Stefan Petrov from Sofia, Bulgaria
Arthur Hsu Ping Wu
from Taipei, Taiwan
Chien Lin Fu
from Taipei, Taiwan
Chih-hao Tseng
from Taipei, Taiwan
Juan Acosta Garcia from Almería, Spain
Denis Sokolov
from Vilnius, Lithuania
Andrey Avila
from San Jose, Costa Rica
Bernd Buldt
from Fort Wayne, Indiana, United States
5 years
Andrew Teo
from Singapore, Singapore
Andi Setiawan
from Jakarta, Indonesia
Aharon Verno
from Reading, Massachusetts, United States
Alexandre Darras from Brussels, Belgium
Daniel Lessoff
from Voorhees, New Jersey, United States
Pavel Shmelev
from Togliatti, Russia
Robert Graves
from Sioux Falls, South Dakota, United States
Lance Kibe
from Bellefonte, Pennsylvania, United States
Joshua Stein from New York City, New York, United States
Elveg Sangaji-Goryaev
from Samara, Russia
Jeremiah Glick from Oakland, Florida, United States
Joshua Hudson
from Lock Haven, Pennsylvania, United States
David Darling
from Silver Spring, Maryland, United States
Michael Raucher
from Ellicott City, Maryland, United States
Jonathan Decicio from Santa Rosa, California, United States
Jonas Grohmann
from Bielefeld, Germany
John Armstrong
from Baton Rouge, Louisiana, United States
Christopher Yates
from Washington, District of Columbia, United States
Matthew Tuskey
from Detroit, Michigan, United States
Kentaro Nasu
from Toyota, Japan
Will Cee from Auckland, New Zealand
Jacob Brown from Chicago, Illinois, United States
Kennan Allen from Merced, California, United States
Gary Freedman from Auckland, New Zealand
Tine Rus from Ljubljana, Slovenia
Carmen Campbell from Caledonia, Michigan, United States
Myles Pirro
from springfield, Massachusetts, United States
Genta Moritani from Yamaguchi-city, Japan
Naoto Chinen
from Okinawa,Naha-shi, Japan
Eric Paré
from Laval, QC, Canada
Sam Williams from Arlington, Virginia, United States
Chandler Stieh from Anaheim, California, United States
Bryan Scholl
from Jacksonville, Florida, United States
James Risk from East Lansing, Michigan, United States
Angus Abbott from Canberra, Australia
James Newkirk from Vancouver, Washington, United States
Luke Payne from Melbourne, Australia
Robert Fitzgerald Bellone from Galway, Ireland
Victor Rogachevsky
from Maple Grove, Minnesota, United States
Jonathan Rauscher from Parkland, Florida, United States
Paul Baranay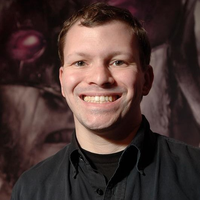 from New York, New York, United States
April King
from Minneapolis, Minnesota, United States
Toby Hazes
from Arnhem, Netherlands
Frank Roelofs
from Leiden, Netherlands
John Bates from Nashville, United States
Lyle Waldman from Toronto, Canada
Tyler Wilcox from West Jordan, Utah, United States
Heinrich Schild
from Herborn, Germany
Zijian Tian
from Beijing, China
Aric Parkinson
from Salt Lake City, Utah, United States
Pierre Liebsch from Cologne, Germany
Toma Graves
from Eagle Mountain, Utah, United States
Jutamanee Chaiyakam
from Bangkok, Thailand
Makis Matsoukas from Athens, Greece
Daniel Alström from Linköping, Sweden
Blake Sanford from Greenville, North Carolina, United States
Christophe De Blois-Richer from Montreal, Canada
Christ Kallas from Schaumburg, Illinois, United States
Michael Castellon
from South Berwick, Maine, United States
Peter Richmond
from San Francisco, California, United States
Christopher Stegall from San Antonio , Texas, United States
Amanda Stevens
from Albany, New York, United States
Michael Clark from Lakewood, Colorado, United States
Dan Hartman from Providence, Rhode Island, United States
Jacob Burton-Edwards from Fishers, Indiana, United States
Simon Nielsen from Copenhagen, Denmark
Robert Pittman
from Houston, Texas, United States
Alex McElhaney from Knoxville, Tennessee, United States
Cristóbal Vigar Guerrero
from Madrid, Spain
Valentín Macías
from Coquimbo, Chile
Jae-jeong Lee
from In-cheon, South Korea
Brenden Lutzi from Shertz, Texas, United States
Edna Murcia
from Monterrey, Mexico
Rio Kivell
from Dundas, Canada
Dooyoung Jeon from Seoul, South Korea
Juanpablo Saracho from Zapopan, Mexico
Phillip Fortner from Charlotte, North Carolina, United States
Sean Wagner from Grand Junction, Colorado, United States
Marco Rivera
from D.F., Mexico
Jonathon Chappell
from Mississauga, Canada
Alex Sherman from Lagrangeville, New York, United States
Benjamin Coursey
from Rumney, New Hampshire, United States
Mark Young
from Hillcrest, South Africa
Andrew Smythe
from Nanaimo, Canada
Anastacia Tomson
from Johannesburg, South Africa
Chad Goodman from St. George, Grenada
Jason Horning
from Coon Rapids, Minnesota, United States
Congratulations, and thank you for all your hard work!
This month we are featuring 3 judges: Nate Long, Barry Swan, and Paul Baranay. First, we are going to celebrate 15 years with Nate Long! His RC,
Scott
, sat down with Nate to get to know him better:
Nathan Long, often appearing in cyberspace as Natedogg, has been answering rules questions for a really long time – longer than the Modern card frame has been a part of Magic. Of course, at first he did it for fun; now, he's one of the NetReps (along with Callum Milne and yours truly), an official source of Answers to all of your Questions.
To celebrate Natedogg's judge-iversary, I conducted a short interview, for your reading pleasure.
Uncle Scott (US): When/Where did you certify? how about L2?
Nathan (N): Way back in 2001, I signed up for a few message boards: namely, the Wizards of the Coast forums and MTGNews (the site that led to MTGSalvation). I noticed they had a rules forum, and after lurking for a few weeks, I noticed that I knew the answers to some of these questions, so I started posting answers. After a while, a local-ish judge by the name of Chris Richter
noticed me and where I was from (central Minnesota) and encouraged me to test for Level 1. So I did, and Level 3 judge (at the time) Steve Port
passed me for my level 1 certification.
A few years passed, and I would work the Legion prereleases (back when prereleases were at a regional level instead of a store level), and the occasional FNM at my local store, as well as continuing to answer rules question online. Early in 2005, Chris told me that there was Grand Prix coming to Minnesota that summer, and recommended that I test for Level 2 so I could work the floor of the event. So in March of that year, Chris tested me and I passed the exam and became level 2, and that summer I worked my first GP.
Fun fact: on each exam, I managed to miss one rules question. And if you ask, I can even tell you what those questions were. So keep in mind the next time you take an exam that even one of the most knowledgeable rules gurus couldn't manage to ace the rules portion of the exam =)
US: Why do you continue to judge?
N: I find it fun. I like to be able to leave the middle of nowhere every once in awhile and see what's going on and meet other people. Judging gives me an excuse to take some time off of work as a movie theatre manager and get to interact with players and other judges, many of whom I've probably only really met online.
US: Got any ridiculously funny stories to share – like Best Judge Call Ever material?
N: The call that sticks out in my head was this one: it was an event that was designed for younger players (I think you had to be 16 or under), and I got a judge call. I arrived at the table, and it was a life total dispute. The problem was that neither player was visibly tracking their life totals (apparently, both players had been tracking their own life total and the opponent's life total in their heads, and mid-game there was a dispute as to what the defending player's life total was). There was no real way for me to figure out what the life totals were supposed to be, and neither player could agree on what life totals should be. I kind of just had to assign what I thought were correct life totals for the players, then went and grabbed pads of paper and pens for each player and told them to visibly track their life totals.
US: What's the one thing you wish more players knew? How about judges?
N: If you call for a judge, please raise your hand and keep it raised. Especially in a large event, it can take a moment to figure out where you are and the best way to get to you, and if I just hear "Judge", it can be hard to figure out where you are.
For judges, please take breaks. Judging is very tiring, and you may not even realize how tired you actually are until you stop for a minute. I know you're really motivated and you want to show everyone how good of a judge you are, but you have to remember to take care of yourself at the same time. Try to set aside a couple minutes every round to just stop and get some water. Your body will thank you later.
US: How often do you play? favorite formats? all-time favorite deck(s)? card(s)?
N: I don't play much Magic really currently – mostly on Magic Online (I didn't have a local store here in Durango until about three months ago, so I'm starting to play paper Magic again). When I play, I mostly only play one of two formats: draft or Commander.
My current favorite Commanders are Kresh, the Bloodbraided (I do like things to die, and I do like to attack with a huge creature – turns out I may be Gruul at heart) and Hazezon Tamar (especially people who don't understand the commander. First, they wonder where my tokens are ("just wait a turn and they'll show up"), then they waste removal on my Hazezon before my next upkeep (meaning that I get to keep my Sand Warrior tokens forever)).
My favorite pet deck that's not a commander deck is my Graceful Antelope deck. Many, many years ago, a StarCityGames.com writer named Anthony Alongi held a contest to create the best deck based on the card Graceful Antelope. I managed to win third place, and eventually built a version of the deck. My deck is more based around "Cast Graceful Antelope, put an evasion enchantment on it like Armadillo Cloak or Serra's Embrace, then cast Cataclysm and start smacking you with my Antelope (and changing any land you might play into a Plains). I made my locals afraid of the "Antelope deck".
US: Muggle stuff; I know you're from Minnesota; what brought you to Durango, Colorado? Why do you stay?
N: After graduating from college back in 2005, I wasn't really doing much with my life at the time – I had yet to figure out what I wanted to do with my life. A friend of mine had moved to Colorado, and encouraged me to move there as well. Since I wasn't really doing anything else, I decided to do that, and I've lived here since the beginning of 2006. He has since moved away again (turns out having a wife and kids motivated him to move back closer to their families), and I'm kind of still trying to figure out what to do next. Ideally, I'd like to move to the Seattle area and get a job with Wizards (I do some work for Wizards already, but would like an actual paying job), it's just a matter of figuring out how right now.
US: What other activities keep you off the streets, or at least out of trouble?
N: On my days off, I usually spend time on the computer or playing video games on my Playstation 4. I was into Destiny for a really long time (I've put in almost 1800 hours into playing Destiny), and I'm really looking forward to Destiny 2 this fall. I'm also a big JRPG fan. I played through Persona 5 this spring, and I'm currently in the middle of my annual playthrough of Final Fantasy VI.
US: How 'bout movies? Best movie ever?
N: Even though I work at a movie theatre, I don't really like to spend much time watching movies there (turns out that the last thing you want to do on your day off is go back to work, even if it's to watch a movie). I usually catch whatever the latest Marvel superhero movie when it comes out. My favorite movie though is Scott Pilgrim vs. The World. I love that movie, and I even have a giant 10 ft. banner of the characters hanging up at the theatre in our projection booth.
US: How 'bout books; favorite book, author?
N: I'm into sci-fi and fantasy. I read a lot of Jim Butcher and Neil Gaiman. Currently, I'm in the middle of reading The Magicians trilogy by Lev Grossman, as well as the Mistborn series by Brandon Sanderson. I'm also patiently waiting on the third book in The Kingslayer Chronicles by Patrick Rothfuss, as well as the next book in the Game of Thrones series, but I'm probably far from the only judge waiting for the next books in those series.
Next,
Adrian
has a few words about Barry Swan, who is celebrating 10 years in the program:
Barry was always one of the silent members of the Colombian community but not less active. For many years he has been working tirelessly on regional projects and promoting good habits among players, shops and judges. It's always someone I can count on to guide new candidates from the north of this new region. Such is the case in Ecuador that without Barry's help it would have been impossible to achieve what is being achieved in such a short time.
Thank you Barry for being part of this community, thank you for coming from UK and making the Latin American judges community ever better. Hope see you in the short time in a tournament or maybe climbing a mountain.
Last, but not least, Paul Baranay is celebrating 5 years with us!
John Alderfer
says this:
This month, we celebrate Paul (or 'Bearz' as he is fondly known by many) Baranay's 5 year anniversary as a judge. You may have seen Paul in burgundy at GP Las Vegas this year (and at more shows in the future, as he is a member of the GP HJ group). Possibly you've followed his blog "Bearz Repeating". Or maybe you're aware that he's the one coordinating the improvements on Judge Apps. Either way, if you've had the pleasure to interact with him in any way, you're well aware that he is an amazing individual that we are lucky to have. What a truly impressive 5 year run, so much so that there was some incredulity about it only being 5 years. Enter Shawn Doherty, Paul's former RC – 'I can confirm that Bearz certified only 5 years ago. Interesting fact: Bernd [Buldt – who certified as a judge 10 years ago this month] is the judge that certified him for L1. Paul moved to my region shortly after certifying and Bernd sent me a note about him. To quote: "You might want to take him under your wing a bit, he seems to have potential."' We're still exploring the limit of that potential, may we not see the end of it for years to come!
Happy anniversary to all of you!  We look forward to many more years of judging from you all.