Here are the May 2018 judge anniversaries!
15 years
Casey Hogan
from Seattle, United States
Benjamin Klein
from South Burlington, United States
Ivan Petkovic
from Zagreb, Croatia
Koichi Kudo
from Nerima-ku, Japan
Konstantin Zykov
from Perm, Russia
John Donovan from Lockport, United States
10 years
Dmitry Kuz'min from Odessa, Ukraine
Michele Volpato from S.Angelo di Piove, Italy
Michal Oravec from Trnava, Slovakia
Sebastian Pękala
from Krakow, Poland
Carlos Rada
from Buenos Aires, Argentina
Edward Bruenning
from Illinois, United States
Elias Fajardo
from Montevideo, Uruguay
Sang-Mook Ha
from Busan, South Korea
Woosuk Lee
from Seoul, South Korea
5 years
Alex Horn from Florida, Florida, United States
Cody Trafton
from Billings, Montana, United States
Jun Xia
from Shanghai, China
Chris Vlastelica
from Houston, Texas, United States
Joshua Sharp
from Palmerston North, New Zealand
Michal Kruk
from Olsztyn, Poland
Jeremy Christensen
from Saint John's, Canada
Vincent Ruaut
from Fleury les aubrais, France
Cristián Droguett
from Santiago, Chile
Daniel Bure
from Åkersberga, Sweden
Yuichiro Matsui
from kanagawa, Japan
Michael Feulner from St. Petersburg, Florida, United States
Lance Loucks
from Arvada, Colorado, United States
Brandon Kohrs
from Orlando, Florida, United States
Jesper Boo
from Helsingborg, Sweden
William Blondon
from Montreal, Canada
William Nally from Ky, United States
Bruno Matos
from Espinho, Portugal
Oscar Joaquin Mendez Ruiz
from Mexico City, Mexico
Federico Biffi from Milano, Italy
Shayne Walker
from Charlottetown, Prince Edward Island, Canada
James King
from Sioux City, Iowa, United States
Xudian Shi from Wuhan, China
Nick Gil from Tucson, Arizona, United States
Todd Dalton from Sacramento, California, United States
Steven Chisolm
from Florida, United States
Shawn Becker from Swansboro, North Carolina, United States
Luke Southworth from Preston, United Kingdom
Thomas Fritz
from Hamilton, New Zealand
Carlos Lucas
from Sóller, Spain
Eldon Chou from Boulder, Colorado, United States
Jonathan Gildersleeve
from Boise, Idaho, United States
Yen-Shyang Tseng from Dunbar, West Virginia, United States
Tyler Ragels from Cheyenne, Wyoming, United States
Eric Weigel from Port Charlotte, Florida, United States
kotaro mori from handa, Japan
Amir Salamat from Pasadena, California, United States
Kwok Siang Neo
from Singapore, Singapore
Paul Whitcomb from Abilene, Texas, United States
Raymond Maglunog
from Phoenix, Arizona, United States
Daniel Israelsson from Västerås, Sweden
Corey Main from Collingwood Park, Australia
Benjamin Broderick from Ellicott City, Maryland, United States
Daniel Foreman from Macon, Georgia, United States
Sky Mason
from North Attleboro, Massachusetts, United States
Mario Arjona
from Malaga, Spain
Justin Hittell from jacksonville, Florida, United States
David Jetha
from Orlando, Florida, United States
Kyle Falbo
from Arcata, California, United States
Jon Schellinger from The Dalles, Oregon, United States
casey bloodworth from west jordan, Utah, United States
Joshua Johnston
from rapid city, South Dakota, United States
Tomas Gottwald
from Prague, Czech Republic
James Gray
from Milwaukee, Wisconsin, United States
Nathaniel Becker
from Cedarburg, Wisconsin, United States
Ranfil Velasquez from Guatemala city, Guatemala
Lyle Smith
from Dalton, United States
Adam Tatum from Dalton , Georgia, United States
Derrick Sheets from Harrison, Tennessee, United States
Cristian Cascaval from Bucharest, Romania
Alex Zhed from Moscow, Russia
Arseniy Egorov
from Moscow, Russia
Bella Dasaeva
from Moscow, Russia
Alexey Chernyshov
from Moscow, Russia
Ben Wallace
from Houston, Texas, United States
Michael Perry
from Pittsburg, California, United States
Darren Combee from Sacramento, California, United States
Masatoshi Higa
from okinawa nanjosi, Japan
Andres Jaramillo
from Quito, Ecuador
Richard Jeffery
from Minneapolis, Minnesota, United States
Luca Magni
from Usmate Velate, Italy
Michael Lipkin
from San Diego, California, United States
David Harris from Deal, United Kingdom
Brandon Wallace from Whitby, Canada
Tobias Karlsson from Kristianstad, Sweden
Ruben Mönkemöller from Frankfurt , Germany
Benjamin Livingston
from Minneapolis, Minnesota, United States
Ben Eldridge
from Pittsfield, Massachusetts, United States
Ilan Seid-Green
from Philadelphia, Pennsylvania, United States
Nikša Lučev from Zagreb, Croatia
Jeremey Schofield
from Edmonton, Canada
Primoz Vodnik
from Kranj, Slovenia
Pontus Knast from Landskrona, Sweden
Krzysztof Ciesielka
from Świdnik, Poland
Congratulations, and thank you for all your hard work!
This month we have 6 featured judges:
Ivan Petkovic
,
Alexey Chernyshov
,
Bella Dasaeva
,
Arseniy Egorov
,
Jason Lemahieu
, and
Niko Skartvedt
. First, lets celebrate 15 years with Ivan! Ivan's RC,
Stefan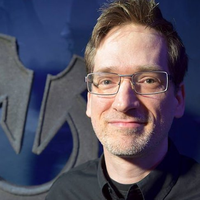 , has compiled some words:
From Michael Wiese
:
I don't really remember when I first met Ivan. I believe it was at the famous 2HG GP in Amsterdam. Since then, I met him on a More or Less regular basis at European GPs, but I would never have thought that he would become a key judge in the German speaking Region. One day I got an Email from him, where he just said "I am in Hamburg now". He made contacts in the German Region and with several L2s. He proposed a system of Area Captains for the region as well as a L1 Mentoring program for becoming L2, which is nowadays used in many other regions worldwide. This is surely one of the reasons Ivan has his own sphere nowadays, and I am very happy that his job brought him into the region. Thanks Ivan for everything you did and will do in the future.
From Stefan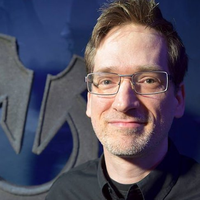 :
Ivan's accomplishments and achievements as judge are so numerous that it would be impossible to list them all. He has touched the lives of countless judges as mentor, and worked tirelessly to improve and shape the judge program by helping start and advise countless projects, culminating in becoming the leader of the Coaching Sphere. If I had to pick only one personal favorite , it would be Ivan's leadership conferences, where attendees can learn professional level leadership and soft skills. If you have the chance to attend any of these, please do! (RCs: Hire Ivan for your region, you won't regret it!)
I am blessed to have Ivan in my region, as a mentor, confidant, and also as my dear friend. Here's to many more years!!
Next, we have a trio of judges featured at 5 years: Alexey Chernyshov, Bella Dasaeva, and Arseniy Egorov. Their RC,
Eugene
, has written something about their accomplishments:
So it seems 2013 has been a great year for Russian-speaking region's community. A whole lot of new sparks have been ignited with May having 3 (!) who've become prominent members of community, known region-wide and beyond!
If you're a GP regular (especially if you come from Asia) you've likely met Arseniy Egorov before. He's by far the most travelling judge in our region. It's not that uncommon for him to start a week at an Asian GP, get back to Moscow and be already judging in US the next weekend. While nowadays we have less privilege of seen him at local events, he still makes sure to share his wisdom with regional judges at conferences as well as (hopefully!) share something he's learned back home with the rest of the world!
I've been always a firm believer that in diversity lies strength. That said, we have people in our community who are passionate, people who are rules gurus, people who care most about helping others to grow and people who's first priority is customer service. Back in the days we've somewhat lacked a person with a strict logical thinking who would ahem if we were trying to reinvent the wheel for whatever purpose:) I'm very glad that we've found that person in Alexey Chernyshov. One other thing about him that I can't skip is that he has played an invaluable role in creating and developing judge community in southern Russia which a whole lot of stores now benefit from! We also have Bella Dasaeva in that class who's been a constant presence on local scene, concentrating her efforts on mentoring new judges as well as putting lots of effort into welcoming newer players and making sure their initial experience with Magic would be a blast! Needless to say, Bella is also a great company if you'd like to play a game of Scythe!
Happy judge anniversary, my friends!
This month, we celebrate the Level 3 anniversaries of a pair of judges. First, we will hear from former Level 3 judge and Premier Tournament Organizer,
Steve Port
to recognize the 10th anniversary of Jason Lemahieu:
"Before he became known "Judge Lems", Jason Lemahieu was a Madison Magic Scene regular at Wednesday night drafts (a Madison tradition dating back to the mid 1990s) and FNMs at Misty Mountain. Chris Richter recruited him to judge constructed events, because he wanted to play in all.of the sealed events. He quickly became a staple in the tournament scene as a solid judge and solid player.
Lems has always had amazing attention to detail and an easy sense of humor. He's a fan of magic in the largest sense possible… I remember a road trip to PT Charleston where Lems and (now on the Magic brand team) Matt Danner spent 17 straight hours talking about the fan set they had been working on. Tweaking cards and cackling/giggling about what they were making.
He's come a long way since that 2006 event, moving up through the ranks as a judge to become one of the most known and respected judges in the community. It's been my great pleasure to watch his journey and call him friend."
Next, we will hear from Canadian Regional Coordinator,
Jon Goud
, to honor the 5th anniversary of Niko Skartvedt:
"Niko has been a force for mentorship on the west coast of Canada for years and he has put his time to very good use shaping the west coast community in his image. He runs the British Columbia judges mailing list for those that aren't frequent Facebook users, a constant presence at conferences and judge meet-ups, and he has many dozens of advancement interviews under his (superhero seat-belt buckled) belt.
And he does it all, even after all these years, with compassion and focus. Take a moment to scan some of his recent exemplar nominations – what you will see is are judges commending his dedication to community, his intelligence, and his cool head. I asked some of the senior judges in the Vancouver area how they would describe Nikos' affect on their community:
"Very down to earth and hardworking. Someone to talk about heavy issues with."
"He's very low on the drama scale, very centred and grounded. He's creative, intelligent, personable, and passionate."
"When I first started judging, he was the only judge on staff who really helped me feel welcome. His goal always seemed to be to help people be their best and do their best.
I remember one particular interaction with a player. The player was visibly upset—so much so that I was physically backing away and thinking to myself, "oh no, what do I do now…" Niko befriended the player, had him walk with him away from the table, chatted with him about his day and some topics completely unrelated to Magic. The player returned to the match completely calm.
That's Niko: he doesn't find your problems and fix them—he just makes you better so that you can fix them yourself."
And for value: "I think of Niko as something of a mad scientist when it comes to building and playing magic. He won a ptq with stuffy doll, and is the only person I can recall making recycle work in highlander."
Did you know that Niko wrote one of my favourite judge articles ever? (https://blogs.magicjudges.org/articles/2013/05/14/murphys-tournament/) When I was a young pup getting ready to head judge my first major Comp REL tournament in 2014 – back when we had the "Mana Deprived Super Series" in Canada – I found this article and read it over and over to help me get prepared.
This is what Niko does – he prepares people. He protects them from the chaos of tournaments.
As the years went by and I had a chance to work with the author of that article I learned to look forward to ever event where Niko and I were on staff together. I don't think I've ever told him this to his face but the reason I love working with Niko is he has a relaxed fatalism about him on the tournament floor. Things are very likely to go wrong, but it's all going to be fine. No need to worry – these things happen all the time. Niko is what we talk about when we talk about "stress management" as an L3 quality.
Sometimes a dangerous and unexpected beast appears on our tournament's horizon – it's size and speed are terrifying! The round clock ticks down mercilessly and we can all see the appetite of the logistics disaster monster will never be sated if we don't find a solution soon! It shall consume our printers! Our tiebreaks! Our pairings! Our table numbers! If we don't act quickly it will consume us all! The tasty morsels of judge panic only wet it's appetite – panic and abandon the venue before the Beast of Bad Break Schedules and Technical Disaster Demon claim our very souls!
But Niko has seen and slain this beast many times before. He expects it. His relaxed smirk only becomes a fully-fledged grin – now a beacon of hope. His ever-present superhero seat-belt buckle isn't there to keep him safe – he doesn't need it – it's there for us. He's going to teach us to protect ourselves, we only have to buckle up :)"
Best wishes to Lems and Niko on their milestone anniversaries!
Happy anniversary to all of you!  We look forward to many more years of judging from you all.