Here are the May 2019 judge anniversaries for which we have historical data!
20 years
Johanna Virtanen
from Espoo, Finland
15 years
Carlos Robledo
from Alpharetta, Georgia, United States of America
Joe Lau
from Hong Kong
Traci Seaton from Christchurch, New Zealand
Yan Zhi Wang
from Beijing, China
Edward Zinger
from Athens, Greece
Andre Tepedino
from Brasilia, Brazil
10 years
Aaron Candib
from Colorado Springs, Colorado, United States of America
Neil Pendon
from Piti, Guam, United States of America
Dave Unni
from Hamiton, New Jersey, United States of America
Steve Carpenter
from Danbury, Connecticut, United States of America
Joshua Marin
from White Bear Lake, Minnesota, United States of America
Michael Fortino
from Temple Terrace, Florida, United States of America
Christopher Greene from Birmingham, Alabama, United States of America
Brian Coval
from Pittsburgh, Pennsylvania, United States of America
Adrian St. John
from Williamstown, Massachusetts, United States of America
Jason Wong
from Kingston, Canada
Michael Chamberlain
from Mansfield, United Kingdom
5 years
Mattia Scorrano
from Pescara, Italy
Erika Moriya
from Fujisawa, Japan
Toni Grundström
from Kuopio, Finland
Jonah Portman
from Narberth, Pennsylvania, United States of America
Juan Carlos Vazquez Rojas from Veracruz, Mexico
Taro Okada
from Aichi pref, Kariya city, Japan
Szymon Wiaderny from Toruń, Poland
Maico Paschold
from Nieuwerkerk aan den IJssel, Netherlands
Tomas Daniel
from Melbourne, Australia
Philipp Schnell
from Hannover, Germany
donato vacca from Battipaglia, Italy
Norbert Sárkány
from Budapest, Hungary
Heidi Dixon
from Sterling Heights, Michigan, United States of America
Michael Douglas
from Glasgow, United Kingdom
Michael Bryant from Fargo, North Dakota, United States of America
Caleb Bethune from Calgary, Canada
Max Sorensen from Melbourne, Australia
tianhang zhao from tianjin, China
Matteo Strazzera from Palermo, Italy
Amanda Coots
from Nassau Bay, Texas, United States of America
Hitoshi Tomomura from çåç, Japan
Charles Ferguson
from San Jose, California, United States of America
Ben Reit
from Sioux Falls, South Dakota, United States of America
Domantas Zavadzkis
from Vilnius, Lithuania
Jacob Sudds
from College Station, Texas, United States of America
Guilherme Lemos
from Jundiaí, Brazil
Mark Litvak
from Vienna, Austria
Sandro Rajalin from stockholm, Sweden
Jean Simard
from Trois-Rivières, Canada
Robert Cutler from Wichita, Kansas, United States of America
Pablo Gamboa from Oceanside, California, United States of America
Ryan Sextro from St. Louis, Missouri, United States of America
Juan Agustín Cuch
from Rosario, Argentina
Gonzalo Velasquez
from Pembroke Pines, Florida, United States of America
Sander Baars
from Dublin, Ireland
Frank Rodriguez
from Richmond, Virginia, United States of America
Joe Weber from Avondale, Arizona, United States of America
Alex Lloyd
from Manchester, New Hampshire, United States of America
Matt Britten from Cedar Rapids , Iowa, United States of America
Przemek Bok
from Warsaw, Poland
Tyler Priemer from Vaughan, Canada
Arman Gabbasov
from Saint-Petersburg, Russia
Jeremy Fain
from Tustin, California, United States of America
Keita Okamoto
from Tokyo, Kita-ku, Japan
Vladislav Prokhorov
from Moscow, Russia
Braulio Gutiérrez
from Managua, Nicaragua
Hiroshi Makita
from Shinjuku-Ku, Tokyo, Japan
Jimmie Johnson
from Mount Airy, North Carolina, United States of America
Lukas Kuhn
from Neckarsulm, Germany
René Oberweger from Innsbruck, Austria
James Beltz from St. CLoud, Minnesota, United States of America
Trever Allcock
from Appleton, Wisconsin, United States of America
Tyler Hittle
from Bothell, Washington, United States of America
Congratulations, and thank you for all your hard work!
This month we are featuring 4 judges: Johanna Virtanen, Michael Chamberlain, René Oberweger, and Braulio Gutiérrez! To start off with, I wanted to say a few quick things about Johanna for her 20 year anniversary:
Johanna is the original founder of the Judge Anniversaries project and a few years ago I joined the project to help her make the monthly posts. During all of that time, I've gotten some direct insight into who she is as a judge and leader within the program. Throughout all of that time, my respect for her continuously grows. She has had to deal with some seriously difficult situations (being a PC and the lead of committees tends to do that) and she consistently remains professional and respectful. She is, in my opinion, an ideal judge that many others look up to. She has connected with countless judges over the years and has impacted the program in a profound way. I hope that she wants to stay around for many more years!
Johanna is also seriously the foodie and I really enjoy getting to chat with her about all of the various fancy foods we've eaten. 😀 Thanks for everything Johanna!! <3
Next up, we have Michael Chamberlain! He is celebrating his 10 year anniversary and
Jack
has some thoughts about his contributions to the program:
They say you need 10,000 hours to master something. Over the course of his ten-year career as a judge, I'm pretty sure Michael "Mav" Chamberlain has spent that much time guiding and shaping his community and local judges, and he's definitely mastered it. I'm constantly bowled over by how much time he's devoted to me personally (and the "office" of RC), and I know this is true of dozens of others in our community.
Throughout my time as Level 3, and later as RC, Michael has moved from strength to strength as a judge and as a human. He set his mind to the Level 3 process (it's still unclear who panelled whom), he's broadened his horizons into important program projects, and the significance of the UKISA community and its judges (and I'm sure, many further afield) is always clearly at the forefront of his thoughts.
Most recently, Michael was on staff for MC II in London — a home Mythic Championship. Throughout the application and acceptance process, Michael was very open about proving that he deserved that slot. Michael — I think it's real easy to say that you crushed it. Fantastic work.
It remains only to say how grateful the UKISA community is for Michael's presence and contributions over the last ten years. Michael's effortless balancing of his professional expertise and judge program expertise is awe-inspiring. Thank you, friend.
Next up is René Oberweger. His RC,
Stefan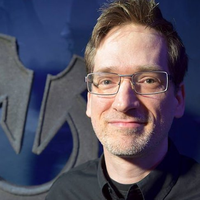 , wrote this about his 5 year anniversary:
René is not only an excellent event judge, but also a cornerstone of the German-speaking judge community. Apart from being Area Captain for Austria, he is one of the most prolific mentors in the L2 mentoring project, helping shape the curriculum and leading group after group of L2 candidates to success. I always love working with René, because I can be sure I will get great feedback that makes me evaluate myself and improve myself. At the same, René works tirelessly to make the judge and player communities more inclusive, and events a more welcoming environment for everyone. For example, his workshops and seminars on the topic are a great introduction to the topic, and he is a collaborator in projects focused on diversity and inclusiveness. And all that without putting himself in the spotlight, preferring to be the wise and supportive voice in the background. René, thanks for being a paragon of the judge community and for being a mentor and friend and travel buddy to so many of us!
Finally, we have Braulio Gutiérrez. Fellow Central American judge
Jeffry Solano
eagerly jumped to celebrate Braulio's fifth year as a judge:
I had the pleasure to meet Braulio when he was taking his first steps as L1, and I never imagined he'd get to be the judge he's today. I remember him as a shy and absentminded person, and he's nowadays a very knowledgeable judge that after having a great desire to attend a Grand Prix, he is a fixture in the circuit. He went from being a student to being a teacher in many areas. One of the best memories I have is when we visited him in Managua, and Braulio managed to pass his L2 Practice exam, as that's when one of the best judges from our region started to come forward. He's one of our leaders, both inside and outside of tournaments, and above all, a good friend that is always willing to listen and give you advice.
I also remember those few times I interacted with Braulio at first. He was a L1 from the lost land of Nicaragua, where organized play almost didn't exist, but he was eager to help change that and create a real community in his country. The first ever Nicaraguan L1, Milton Gómez , once told me that we should focus on Braulio, as he was the real leader of Nicaragua, and that ended up being completely true. He helped would-be store owners and TOs start with their events, assisted with the first PPTQ in the country, bridged the gap between his community and the rest of Central America, and eventually took over the reins of conferences in our region. It's true that Braulio can get distracted often (like when he went to JFK when his flight after an event in New Jersey was from La Guardia), but he takes those incidents with a dose of humor and shares them with us, and it's hard not to love Braulio, being as friendly (and distracted) as he is. =)
Happy anniversary to all of you!  We look forward to many more years of judging from you all.