Hi all, thanks for bearing with us — we're a tad understaffed in the Anniversaries, so we're trying to gather older data to get up-to-date in posts. Without further ado, here are June and July's Anniversaries!
June
June 15 Years:
Trevor Baker
from Portland, United States
Erik Mock
from Kissimmee, United States
James Gray from Clive, United States
Nathan Hurley
from Joplin, United States
Francisco Iramain
from Guaynabo, Puerto Rico
Eduardo Beraldo
from Sao Paulo, Brazil
June 10 Years:
Koen Hendrikx from Aalst, Belgium
Steven Briggs
from Harwood Heights, United States
Ray Bechtel
from Chico, United States
Jakub Jahoda
from Ostrava – Vitkovice, Czech Republic
Jan Odvarka
from Brno, Czech Republic
Song Khim Ng
from Singapore, Singapore
Jose Luis Arrieta
from Campinas, Brazil
Joep Verhoeven
from Nijmegen, Netherlands
Liaol Yee N
from Taipei County, Taiwan, Province of China
June 5 Years:
Pi Fisher
from Worcester, United States
Daichi Yamamoto
from Takamatsu-shi, Japan
Gabi Emerson
from ft myers, United States
Raul Ochoa from Temecula, United States
Tommaso Santo
from , Italy
Thomas Whitney from Brooklyn, United States
Danilo Almeida from salvador, Brazil
Harrison Bates
from North Hollywood, United States
Austin Cook
from Owensboro, United States
Rob Pangman
from Newmarket, Canada
Helquer Sales
from Unknown, Brazil
FELIPE SANTOS from Sao Vicente, Brazil
Igor Sousa from Salvador, Brazil
Mike Churchill
from Thorold, Canada
Peter Gilbertson from Mora, United States
Dashan Hu from YuBei District, China
Samantha Davis
from North Hollywood, United States
Scott Davidson-Bowey
from Adelaide, Australia
Sander De Quick
from Schendelbeke, Belgium
mitchell wetherson
from SARASOTA, United States
Khayman Bliss from Lilburn, United States
Espen Skarsbth Olsen
from Mosjthen, Norway
David Salery from Lake Worth, United States
Chris Cooper from Newbury, England
Daniel Markos
from Soskut, Hungary
Miquel Angel Moya Pinero
from Manacor, Spain
Jason Martinez
from Tacoma, United States
Mason Buonadonna
from Iowa, United States
Filipe Anastassopoulos
from Itatiba, Brazil
Jean Dos Santos
from Sao Paulo, Brazil
Virgilio Santos
from Coimbra, Portugal
Gessi Hurd
from Charlottetown, Canada
Mikail Lo from Singapore, Singapore
David Luna from Zacatecas, Mexico
Charles Russett
from Norwich, England
Juan Alberto Tirado Hern?ndez
from Naucalpan, Mexico
Cesidio Cervi
from Alvito, Italy
Michael Melnick from Niskayuna, United States
Matteo Carpanedo
from bassano del grappa, Italy
Patryk Skut
from Warszawa, Poland
shaun champion from ridgecrest, United States
Matthew Johnson
from Chico, United States
Stephen Robertson
from Dublin, Ireland
Tanner Sorensen
from Irving, United States
Enrique Garrido
from Madrid, Spain
Kristoffer Jonassen from Trondheim, Norway
Ivan Kapralov from Yaroslavl, Russian Federation
Sinjin Mullins
from Lexington, United States
Brad Watson
from Kinburn, Canada
Xiang Meng from Nan Ning, China
Alex newsome
from Charlotte, United States
Ryan Welson
from Auckland, New Zealand
Winnie Yau
from Hong Kong, Hong Kong
Gabriel Sousa
from Fortaleza, Brazil
Jason Choe from Millersville, United States
BENJAMIN HARRIS
from WINDSOR MILL, United States
Brian Weinreich
from Chico, United States
roberto alvarado
from Arica, Chile
Aaron LeBlanc
from Melbourne, United States
Juha Lindqvist
from Helsinki, Finland
Nicola volturale
from Potenza, Italy
Azolan Clarke from SAN DIEGO, United States
Alexander Smith
from Warren, United States
Jacob Barnes from Hesperia, United States
Markus Dietrich
from Wolfsburg, Germany
Gordon Lugauer
from Milwaukee, United States
Stevanil Bonneau
from villebarou, France
Zhuhui Han
from Taiyuan, China
David Guan Xu Lim from Singapore, Singapore
Felix Ackermann from Unknown, Switzerland
Max Lanzetti from Wahroonga, Australia
For June we are featuring Markus Dietrich from Germany. His former RC Michael Wiese
knows the following about Markus:
Until Markus became an Area Captain of one the Areas in Germany, he was "just" a normal L2 in Germany. This sounds quite normal to maybe everyone who reads this. But the story how Markus shows 2 different L3s, one of them being bis RC, that he should be the Area Captain of the area where he lives in, is a very uncommon one.

It was the day when the Area Captain system was introduced in the Region. It was planned, that the Area Captain of that area was the local L3 there, because none of the L2 were an obvious choice. Then 2 L3 watched the seminar "L1 Mentoring" from Markus. Both L3 came to the same conclusion, because the seminar was and still is a blast. Markus is the obvious choice as Area Captain. Markus didn't hesitate to say yes to that role, and since then he never looked back. His kind of L1 Mentoring is one the best I ever see and if you have the chance to attend his seminar, please do so.

I am very happy to see that Markus is nowadays leading the regional L1 Mentoring and the he is taking part of the global developing of new L1s. Thanks Markus for everything you have done, and you will do in future.
This month we celebrate the 5 year anniversary of 8 different judges certifying for Level 3 in May and June of 2014. For May, we have Francois Grossi, Ivan Petkovic, CJ Crooks, and Maria Zuyeva. For June, we have Dustin de Leeuw, Rafael Dei Svaldi, Carlos Rangon, and Anastacia Tomson. To celebrate these anniversaries, we'll hear about several of them.
First, we hear about Dustin de Leeuw from BeNeLux RC Niels Viaene:
One strong recurring feature about Dustin is that there are not many like him around. This goes especially in a world where many people pride themselves in rules knowledge and logistics, Dustin is the passionate people person. Whether it is about having an animated talk or discussion, Dustin has a way of making people listen and partake. And if that is a bridge too far, you can count on him to approach you in a safer feeling way through game-ified interaction like the Love Letters game, or make-a-card challenges. Broadening the scale of mentoring and people passion quickly has us landing in different mentoring and training programs that he has influenced deeply, with TLTP, and the L3 process as a whole on the forefront of his activities. I can hardly imagine a judge that has or is about to become a L3 judge in the last 3 years not to have been influenced at least indirectly by Dustin.
Next, Stefan Ladstätter shares his thought about Ivan Petkovic:
As most of you know, Ivan is the Coaching Sphere Lead, but even before he took that post he has been involved in teaching and training others, and has been instrumental in shaping the way L2s are being mentored in many regions of the world. He might even have influenced your judge career without you being aware of it! I set out to summarize Ivan's achievements with the input from other L3s whose lives and judge careers were shaped by Ivan, and you can also read about Ivan in last year's L3 anniversary. In the end, I decided to select Matteo Callegari's text as the best way to honor Ivan.

Ivan, you have been part of so many changes in my judge life that I cannot imagine how I would be now without your influence. I want to share a few memories of how you helped me open my eyes.

First I can't forget the flight we took together from GP Kobe to GP Manila as I was very excited to get to the Philippines after what I believed was a great event in Kobe. During the flight you made me realize that the event was not that great because I did fail in providing space to my team leads for healthy confrontation and discussion. Part of being a good team leader is being able to find compromises with other team leaders that set better boundaries for responsibilities and allows them to proficiently work together towards the common goal. The way you approached the topic was amazing as well as you were both very direct in your feedback but also very willing to listen, understand and mediate among our needs.

Second you changed the way I introduce beginning-of-day meetings through an amazing example in our L3 Leadership Workshop in Atlanta. First by setting some ground rules about tolerance and understanding that allowed us to understand that this would be a place safe for discussion and made us aware that what is normal in my culture may not be so in others. And second you made us commit to write what our expectations will be for the workshop in order to both better formulate what would make us happy to achieve and to help you in finding a way to get us there. This is terribly important in any team meetings as sometimes leaders put everybody on their own agenda instead of listening, understanding and creating opportunities for people to achieve their own goals.

And last I always remember the time you shared with me one of your presentations about leadership as it totally blew up my mind on what we may achieve in judge conferences. This presentation was 170 slides long and I thought you may have been a bit crazy about your desired length: who may ever want to go through 170 slides? But once I opened them I realized that they were not like 170 pages of boring text but like 170 slides of immersive visual experience… like a movie! Having such a visible break between your narration and the content of what would be displayed on the wall made me rethink a lot about the goal of "building slides" in any presentation I ever ran. Slides may be informative in many ways but they should always support your speech, not the other way around.

Ivan, thanks again for all your time as a L3 and I hope you'll have the opportunity to change even more judge lives in the coming years, like you changed mine! – Matteo

P.S.: The 170 slides can be found here.
Matt Williams offered these words about CJ Crooks:
"When I think of CJ Crooks having been an L3 for 5 years, I'm kind of surprised it's only been 5 years. I look at all the things that he has accomplished, the many roles he's taken on, and can only be impressed by it all. CJ will always go the extra mile to help others and isn't afraid to challenge existing ideas to see if there is something better. The Judge Program has a lot of exceptional people and there are a lot of people that you can learn lessons from. To me though, there's something special about having an exceptional person to follow behind that you can consider your sibling. CJ is that person to me.
While I might be a little bit older (not even 2 months), I've looked up to CJ's accomplishments in life and as a Magic Judge. Our judge careers have had a fair amount of similarities and for some time people mixed us up (much to both of our surprise). His ambition and his drive led the way for him to meet his goals. Seeing him succeed made those things that I also wanted feel truly possible. I can't imagine how I could be the person or judge that I am if I didn't know CJ.
For those of you with a sibling or someone that you are similarly close to, you know there are always going to times where you don't get along. While those moments are fleeting, one or two will stick with you as something to look back on and hopefully laugh at. I know CJ and I have one that comes to my mind, but I'll leave that as a story for a judge dinner. The important part of this for me is that I know that CJ has challenged me to be better and has challenged plenty of others all because he wants to see us reach our potential. Those moments aren't always comfortable, but they do make us better.
I'm truly proud to have CJ as a friend. We are all fortunate that he has dedicated so much to the Judge Program and the people in it. With his role at CFBE, he's likely coming soon to a MagicFest near you. I'd encourage you to take a moment to introduce yourself as there will likely be a bit of wisdom you can take away."
Jack Doyle shared these thoughts on Anastacia Tomson:
"Anastacia has been a stalwart protector of South Africa for many years now, and five of those have seen her at the top level of judging. It's hard — really hard — to have the same impact as other Level 3 judges without the routine exposure to larger events, MagicFests, and Mythic Championships, but she's shown time and time again that remoteness does not preclude the ability to lead a community nigh effortlessly.

Along with the local Area Captain, Clint Lee, and other community leaders such as Savvas Themistocleous, Anastacia has constantly bounced back information about the needs and requirements of South Africa to me, as the RC, and what the wider region can do to serve one of the most isolated areas in the Magic world. She's been involved in important projects such as Judges for Diversity and has served a term on the JCC.

She's been not only a beacon of South African judging, but one of the most taxed and under-appreciated senior judges in the region. Cape Town, South Africa, and above all, UKISA, are all lucky to have her, and I'll raise a glass to five more years :)"
Finally, we have a pair of Brazilian judges to recognize. Philippe Monlevade wrote this about Rafael Dei Svaldi:
"I first met Rafa twelve years ago during our nationals (I was a player back then) and he looked the type of judge that people were looking forward to work with.

Always professional, calm and kind, he is the type of judge that after DQing a player, the player would smile and say thank you.
The first event we worked together, I knew I had found a mentor.

Rafa is the kind of judge that will become your friend very quickly, and you will learn a lot, just for been around.
Even from the very far south, he is able to assist most of the community, and guest what? Our current RC Bruna, was certified by him.
He is the most calm and kind person you will find in our community, but dont be disguised, hes a Karate Master and a MMA fighter."
Ricardo Leite wrote about Carlos Rangon:
"I was certified a Judge in a GP, after a frustrating elimination on the last round of the Day 2 and I have absolutely no recollection of whom certified me. It's rather common on the community for each one to have their "parents", the judge that certifies us and helps us with our first steps. Being a GP son, I was not one who had such paternal figure in the judge program, at the beginning.

I remember a situation five years ago, when I was still a L1 judge on his first steps in the program, when there was a recruitment for official documents translators in the Keepers project. It was then that I had my first contact with Charlie, the project's leader. I felt really well received in the project and was given the oportunity of participating in something of relevance for the community. He was the one who taught me the ways we can help our community, taught me how to lead my first project, the translation of the Judge Classes and it was with him that I learnt the relevance of working in the background for the community. If I am the one who leads, today, the project for the certification of new judges, I owe much to the L3 that showed me the hard paths.

I believe that if I was born an orphan on the program, I can fearlessly say that Charlie was one of the fatherly figures I had on this path."
Best wished to all of these fine judges on their 5-year anniversary as L3. Many more years of success!
---
July
This time we are featuring Stefan Ladstaetter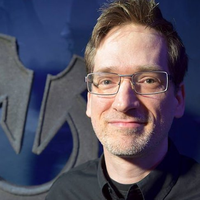 who is one of your upcoming Community Managers in the Judge Academy as well as the current RC of the German Speaking Countries. Additionally we have the L3 anniversary of Joe Lau.
15 years:
Gavin Duggan
from Mountain View, United States
Nathan Brewer
from Canberra, Australia
Torphan Kaewwichean
from Bangkok, Thailand
David Rappaport
from Westland, United States
Sashi Kumar Balakrishnan
from Petaling Jaya,
Malaysia
10 years:
Stefan Ladstaetter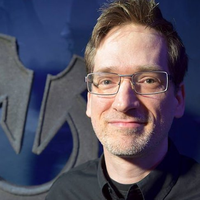 from Wien, Austria
Imants Belogrivs from Riga, Latvia
Charlotte Sable
from Guelph, Canada
Weiwen Loh
from Singapore, Singapore
Olivier Gheysen
from Dubai, United Arab
Emirates
Jeremie Granat
from Konolfingen, Switzerland
Arttu Kaipiainen
from Tampere, Finland
Jorge Yukio Victoria
from Medellin, Colombia
Witold Waczynski
from Torun, Poland
Piero Nicolli
from Ferrara, Italy
Alvaro Alonso Burgos
from Granada, Spain
Mark Mc Govern
from Dublin, Ireland
Tina Dahl
from Brabrand, Denmark
5 Years:
Jonathan Dean
from Jersey Village, United States
Mark Dragstra
from Tilburg, Netherlands
Kyoung Soo Kim from Busan, Korea, Republic of
Daniel Chew Tze Wenn from KUALA LUMPUR, Malaysia
Steven FRANCZAK
from sainte feyre, France
Nathan King from London, England
Sami Nyckling from , Sweden
renato spinelli
from Messina, Italy
KENDRA STAVER
from Sunnyvale, United States
Daniel Yang
from Irvine, United States
Laura Ellis
from Macquarie, Australia
Matthew Hungerford from Wilmette, United States
Andreas Alfonsson
from Norrtaelje, Sweden
Paulo Paludo from Caxias do Sul, Brazil
Matheus Martins Vieira
from Curitiba, Brazil
Michael Anderson
from Florence, United States
Satoshi Nikaidou
from Ebina, Japan
Barry Diwell from Romsey, Australia
Patricia Fernandez Fuentes
from Ourense, Spain
philipps arnaud
from soissons, France
Sean Estes
from REXBURG, United States
Jose Luis Ortega
from Mexico, Mexico
Stjepko Petrusic from Zagreb, Croatia
MITCHELL DEVOS from CENTENNIAL, United States
Andrew Goulart
from Everett, United States
Joe Mckinnon
from Unknown, United States
BRENDAN COOPER from SHAILER PARK, Australia
Hao Cui
from Nanjing, China
Thomas Wood
from Port Kennedy, Australia
Matthew Anderson
from Sydney, Australia
Anton Raentilae from Kungsaengen, Sweden
Will Gretz from Unknown, United States
Christian Bergesen
from Oslo, Norway
Jacob Milicic
from Madison, United States
Eddie Mountney
from Harleysville, United States
Kim Kanegusuke
from Sao Bernardo do Campo, Brazil
Lamberto Alejandro Datu
from Quezon City, Philippines
Gleb Lysakov
from EKATERINBURG, Russian Federation
Nick Cummings
from NORTH TONAWANDA, United
States
Hirofumi Yuba
from Yamatokooriyama-shi, Japan
Andrew Alderson from Greenwood, United States
Riccardo Gallori
from Unknown, Italy
Ben Sturtz
from Franklin, United States
Tim Zimmerman
from Nashville, United States
Kyle McQuilkin
from Corona, United States
Gurmukh Sachdev
from Surrey, Canada
Pablo Mendez
from Unknown, Costa Rica
angel moreno
from alicante, Spain
James Claxton from Reading, England
From Michael Wiese:
I have a lot of good memories about Stefan and I am happy that he is part of our community for about 10 years now. I am happy that he becomes the RC after I stepped down, even when his first reaction was "oh my god, who should become RC after Michael". As RC he was able to develop the region and give the region new ideas in order to grow together and I can say, he is doing a good job as RC. Keep it going, Stefan.
From Ivan Petkovic:
I have known Stefan for years and today I am proud to call him a friend. He is a deeply passionate and caring person with a strong drive to grow himself as much as others around him. He is always open for input and trying out things differently, being at events, being in his region. He is also a great source of knowledge with years of experience organizing and judging events. He is a strong force that has left a positive mark on the Judge Program during the last ten year and I am interested to see what he will do in the following ten. But whatever it is, I am sure it will be meaningful. Thank you for being such an inspiration.
From Philip Körte
Stefan is the RC of the German-speaking countries, and his region is different from many others. We're big, we have a lot of judges, we love to argue for the sake of the argument, and we have very few L3s. When Michael stepped down as RC, Stefan was the obvious successor, but also almost the only option, and being the judge and person that he is, he took on the challenge for the regions' sake.

Due to the lack of L3s and size of the region, leadership is broken up and carried out by many individual judges where in other places, the regional L3s tend to take on the brunt of responsibility. I had the privilege of watching Stefan becoming a father figure for our region within weeks of taking over, while also building up structure, moderate conflict, and unifying his region.

He is always kind and understanding, incredibly invested in the growth of his peers and region, and I have yet to see his positive temper tip even in the most heated discussions. If you ever need someone to just listen or give good advice, I can only recommend going to him. He always has an open ear for everyone and everything. Our region could not ask for a better father-figure in the program. And neither could I.

"We're growing together" – thank you, Stefan.
From Sebastian Braune
I've first met Stefan 5 years ago, on the second DEATCH judge conference.

Apparently, I can't remember, I was too new of a judge and too overwhelmed to remember mostly anyone. Same thing happened a year later at the third conference. During the fourth conference, our old RC Michael suddenly announced that Stefan would be our RC from that moment on. Now, three years after that, it feels like Stefan has been our RC since time immemorial. Stefan has been a force of positiveness and support in our region like no other.

Whatever project idea you pitch him, he'll help you make it a reality. However crazy your idea appears to be, he'll support you to make it works. At the same time, he always has an open ear for our problems and troubles, no matter the time of the day or the type of the problem. Stefan also advocates for all of us on the international stage to be accepted into tournaments, and does so with huge success, despite our region being underrepresented in the L3 community.

He recently started a project to help us grow on our path to that stage. My wish is for us to reach this level soon, so that we can support Stefan as well. Stefan, thank you very much for being as awesome as you are!
From Eser Unger:
Stefan is a striving voice as RC of the German-Speaking-Countries, a judge to whom not only his region but judges from various backgrounds look up to. Even more than a good judge he is a friend an a father figure for many of us as he fills his words with actions that deliver empathy and mindfulness to bring out the best of the people around him. Thank you, Stefan, for helping us to grow as we grow with you as individuals and as community
This month, we have one Level 3 anniversary to celebrate. Five years ago, Hong Kong judge, Joe Lau, passed his L3 exam. We asked his Regional Coordinator, Hans Wang, to share some thoughts about Joe:
"Joe is a brightness who guide Greater China Region from mentoring the dark ages to a new era. As a teacher, he uses wisdom, perspective and positive attitude to create a great system for mentoring lots of L2 candidates in Mainland China. These judges, trained by Joe's system, are good in rules, reliable and cooperating, impact medium-scale competing events so much. I always love to discuss training and mentoring with Joe. He fuses rules and policies with his professional knowledge, which inspire me with new sentiments. Even nowadays, Joe's mentoring still having an effect, from this era to the other stage. Thanks for being a great pioneer for such a long time in our community."
Best wishes Joe!