After a long and thorough selection process, we are now glad to announce the new and renewed Regional Coordinators of:
We wish to thank Giorgos Trichopoulos
, Guillaume Beuzelin
, Jarrod Williams
, John Alderfer
and David Zimet
for their service as Regional Coordinators for their regions, and Cristiana Dionisio
for taking care of Brazil as a temporary RC for the last 6 months. Their contribution has been huge and the whole Judge Program could only benefit by their presence among Regional Coordinators. We'll miss you guys.
On behalf of all Regional Coordinators we wish to welcome Angela Chandler
, David de la Iglesia
, Joe Hughto
, John Temple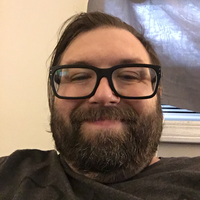 , Sophie Pagès
and Vinicius Quaiato
in the Regional Coordinators group. They will start their Regional Coordinator role shortly (within a week) counting on the support and experience of their corresponding old Regional Coordinators who will help in the transition.
The selection process has been very difficult and time consuming for all the candidates and for the selection committee and for this reason, Sebastian Pękala
, as leader of the process and on behalf of all the panelists, wishes to thank everyone who applied.
Also, Sebastian wishes to thank all the panelists who put focus and dedication to this process for many weeks:
Cristiana Dionisio

Richard Drijvers

Jack Doyle

Alfonso Bueno

Eric Levine Nate Hurley
It took a lot of time, communication and commitment, we could never thank them enough.