2013 was a great year for Judge Blogs, and I'd like to start by thanking each of you who contributed to a blog last year.  We've currently got about 25 'live' judge blogs, and a few more that have been requested, created, but not quite built-up yet.
One of the biggest improvements of the year was the public release of the aggregated content page located at http://blogs.magicjudges.org/blogs/.  This page sorts all public blogs in order of their most recent post, and provides a short description and links to recent posts of each of those sites.  It's your one-stop-shop for everything that's happening across Judge Blogs.  If you're going to bookmark one thing from this post, make it that.
Traffic Report
In 2013, we had about 360,000 unique visitors to the network, over 600,000 visits, and just shy of a million pageviews.
The Rules Tip Blog gets a vast majority of the network's traffic, with a whopping 75% of page views.  This probably isn't surprisingly, as it has the most frequent updates and has been around the longest.  The most popular tip? Paul Baranay's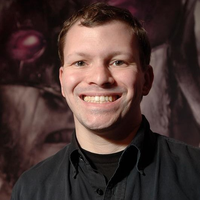 Ruric Thar, the Unbowed flavor knockout: http://blogs.magicjudges.org/rulestips/2013/05/ruric-thar-vs-removal-spells/
Toby Elliott's
Policy Perspective blog  ranks a distant second in terms of views, but given his relatively few number of posts, he garners quite an audience when he does publish something.  Surprisingly, though, his most popular post isn't one one of his awesome posts explaining policy changes, but his fun take on the 5 Worst Triggered Abilities of All Time (So Far).
Judge Articles, The Knowledge Pool, and Judge of the Week round out the next three most popular blogs – and that shouldn't be a surprise to anyone.  Following that, though, is the newcomer Kevin Desprez's
What's Up Docs blog.  He only put the site up in August, but has already jumped in front of quite a few other more established blogs for hits on the entire calendar year.
I would like to mention, though, that having a judge blog is not a contest to see who gets the most hits.  A blog post read by even a single person, if it has a positive impact on that person, is clearly very valuable.
 Traffic Sources
The largest source of traffic for us is actually Reddit, which might be surprising at first, unless you realize how active some of us (myself
, James Bennett
, Paul Baranay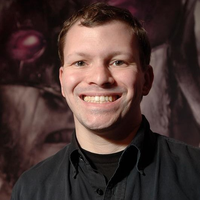 , etc) are on Reddit 😛
Facebook ranks second in referrals, with Twitter and then JudgeApps just behind.  After that, some of our main traffic sources are planetmtg.de, MTGSalvation, and Wizards' official site.
The Rules Tip Blog, more than any others, gets organic search traffic from Google.  It's pretty fun to look at some of the search terms that brought the most people to the site:
nightveil specter rules
nivmagus elemental rules
odric master tactician rules
cloudshift rules
havengul lich
Future Plans
We've been hard at work at the 'main' Judge Blog – a consolidated source for some of the most important news in the program, and hope to go live with that in just a few more weeks.  I know that some judges are working on some regionally-focused blogs at the moment, and I'm excited to see which region is the first to go live with theirs. 🙂
In addition, we're hoping to try to get a little more integration with JudgeApps –  nothing too crazy, but we're hoping to let the blogs have forms that automatically create forum posts for discussion, easier inclusion of blog content inside JudgeApps, etc.
But of course, the main 'future plan' is getting more bloggers writing even more blog posts.  (Hint hint!)
Thank You
As much as I love working on our Judge Blogs, I'm certainly not doing it alone.  I'd like to thank James Bennett
for managing the server itself, and definitely need to give props to Joel Krebs
who's really impressed me with his code and improvements for the features we offer.  David de la Iglesia
has been awesome at coordinating with writers, and my friends in the Graphic Design Gang (especially Jose Tamargo
) have done an outstanding job with header images and other graphics.
But most of all, I'd like to thank all of those who've contributed content to one or more judge blogs.  Without you, we'd just be some header images on blank white pages. Thanks, and keep up the great work!
(If this post has convinced you to create a judge blog for yourself, your region, your project, or anything else judge-related, just complete this Site Request Form. )