2016 was another great year for Judge Blogs, following the trend with another year of record traffic. In 2016, judge blogs (those hosted at blogs.magicjudges.org) fed almost 600,000 unique users a total of 1,665,202 pageviews.
The Rules Tip Blog (led by Josh Stansfield
) was once again the most visited blog, and accounted for almost a third of all those views. After that comes our Official Resources site and Rules Resources sites, while not incredibly "bloggy", still deliver important and official information about the judge program.
The next blog, in terms of traffic, is none other than Toby Elliott's
Policy Perspectives blog, where you can find his announcements about the changes to the IPG & MTR. While Toby doesn't make many posts – publishing just 9 in 2016 – they are clearly highly sought after posts from judges and players alike. I'd like to thank Toby for going beyond his scheduled announcements and explanations of changes to dive deeper into topics such as Hidden Card Error and dealing with Double-Faced Cards.
There are a few other blogs I'd like to highlight (though these are no longer necessarily in order of pageviews in 2016).
In 2015, Toby Hazes
started a 2HG Release Notes blog that has really picked up some traction in 2016 – and now sits in the Top 8 in terms of traffic! Toby doesn't just address rules questions for cards in 2HG, he helps players succeed at their prereleases by highlighting his "hidden gems" for each set. To see what I mean, check out his Kaladesh 2HG Hidden Gems post, and then be sure to come back for each new set to always be two steps ahead of your opponents.
Kevin Desprez
continues to earn recognition for his Whats Up, Docs? Blog, which dives deeper into policy and philosophy alongside of his well-written tournament reports.
I'd like to give a shout out to Riki Hayashi
and his friends over at The Feedback Loop as well. I really like what they've done in terms of guest authors and mini-series of blog posts.
While he's been spending a lot of his judging time on things other than writing these last few weeks, Paul 'Bearz' Baranay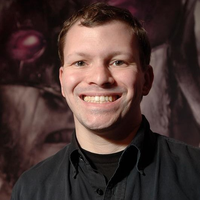 delivered some amazing blog posts in 2016 on his Bearz Repeating blog that are definitely worth checking out. While this was technically a guest post from Casey Hanford , I think "Imposter Syndrome and Judging" is one of the best blog posts of 2016: http://blogs.magicjudges.org/bearz/imposter-syndrome-and-judging/
2016 also saw the rise of Regional Blogs, with a few regions using blogs as a way to post information about its region. You can view the list of regional blogs here: http://blogs.magicjudges.org/blog-portal/regional-blogs/ If you don't see yours listed here, but would be interested in working on a blog for your region, start by contacting your regional coordinator.
From the technical standpoint, things were *mostly* quiet on Blogs, with a few notable exceptions. Joel Krebs
released a new version of the Judge Theme that is designed with a focus on mobile devices. You can read more about that update here: http://blogs.magicjudges.org/help/2016/03/09/responsive-judge-blogs/
On a related note, I'd like to thank Joel for all the incredible work he's done behind-the-scenes with Judge Blogs over the years. The blogs wouldn't be nearly what they are without his help, as he helped develop some key features, including some aggregation and translation tools. Joel has decided to step back a bit and we'd like to welcome Steffen Baumgart
as the new lead developer for Judge Blogs. Steffen has helped out the judge program with *tons* of great work in the past (including the amazing Judge Booth application), and I'm looking forward to working more with him to move towards hopefully yet another record-setting year in 2017.
I'd like to thank all the judge authors out there, and all of our readers as well. Happy blogging in 2017!