Are you ready for MOJO?
The Magic Online Judge Open, or MOJO as it is also known, is an annual FREE sealed deck event that is hosted on Magic Online. MOJO is an exclusive event for certified Magic the Gathering Judges worldwide.
A little history:
The first MOJO was held in the summer of 2010, and judges from around the world came together and played sealed, vying for power on the plane of Zendikar, with packs of Rise of Eldrazi. The second MOJO tournament took place in late fall 2011, with judges attending that event battling it out in gloomy Innistrad. The third MOJO took place in summer 2013, where the 2013 Core Set helped out by determining the judges who were above the cut. Since 2014, the MOJO events was splitted in three for provide the chance to all the judges wherever they live have the chance to play the event.
Regardless of which plane is hosting the combat, once a year hundreds of judges have logged on to play at their local gaming store, or perhaps joined together in their homes. Judges unite to celebrate playing Magic and having a good time. Sometimes there's pizza, sometimes there's barbecue, but always, there's fun!
To better allow judges from every time zone to play in the Open, Wizards has decided to continue the structure of 2014 of three events! Every judge can participate in one, two or all three events! Best part? It's still free! So get the word out to your fellow judges, get together, and play some sealed!
Here's the schedule for the different Opens this year:
Click on the JudgeApps logos below to register for each event, and join our events on the Magic Judges Facebook page!
MOJO ATHOS 2017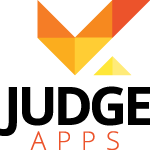 Friday, August 18 2017, 23:00:00 PDT UTC-7 hours
Corresponding UTC (GMT) Saturday, 19 August 2017, 06:00:00
MOJO PORTHOS 2017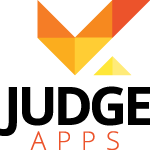 Saturday, August 26 2017, 7:00:00 PDT UTC-7 hours
Corresponding UTC (GMT) Saturday, 26 August 2017, 14:00:00
MOJO ARAMIS 2017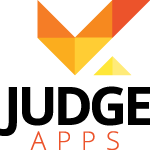 Saturday, September 2 2017, 15:00:00 PDT UTC-7 hours
Corresponding UTC (GMT) Saturday, 2 September 2017, 22:00:00
More information will be posted soon but now we can confirm the format of the event:
5 Rounds Sealed Deck Amonkhet block with no Top 8 (Phatom)
Prizes:
5 wins: 6 boosters (2 AKH / 4 HOU)
4 wins: 5 boosters (2 AKH / 3 HOU)
3 wins: 3 boosters (1 AKH / 2 HOU)
2 wins: 2 boosters (1 AKH / 1 HOU)
1 win: 1 booster (1 HOU)