Información general
This project is dedicated to collecting information, insights and rulings from the international judge mailing list.
Some of us read all the mails from the DCIJudge mailing list, which is one of the official channels of communication, but some of us don't have enough time or have language issues and therefore choose not to read the mailing list, counting on the other judges (their regional coordinator, their local forums, IRC, discussions during PTQs or local events) to inform them about the most important news.
Starting with October 2010, these summaries are specifically created for these judges; they are short enough to allow a quick read, once a month, or a quick catch up for a judge who had to suspend his activity for several months, in just a few minutes. Those who find an interesting topic will then be able to check the mailing list archives, in case they want to read the entire discussion, or contact the people mentioned in the summaries to receive more details.
Team
Project Lead:
Stefan Ladstätter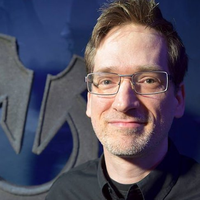 Regular contributors:
Sean Roffey
(Policy)
Daniele Monterisi
(Policy)
Donato Del Giudice
(community & judge program)
Giuseppe Tufo
(Web content & documents)
Riccardo Tessitori
(general awesomeness)
Languages
Currently, MJM is released in the following languages on a monthly basis:
English
Spanish (by Carlos Rada)
Italian (by Giovanni D'Amelio, Donato Del Giudice, Daniele Monterisi & Guiseppe Tufo)
Portuguese (by Jorge Rua & Diogo Santos)
Russian (by Eugene Bazhenov)
Chinese Simp (by Xin Wang)
Other languages with occasional updates:
French (by Pierre Laquerre, Julien Winter & Alexis Rassel)
Japanese (by Asuka Nagashima)
If you want to help with editing or translations, please contact Juan Del Compare
Past Issues
The DCIJUDGE-L summaries were published monthly on www.internationalmagicjudges.net monthly, starting October 2010.
DCIJUDGE-L Archives
The compleat DCIJUDGE-L Archives are being hosted by Wizards, starting in January 1997. You can also search the Archives.