At first, I thought it might be unlikely to be accepted as there are enough judges in the State. But I thought that it would be a great opportunity to be involved in an American GP as it is far from home and I have few chances for me to go if I don't have a really good excuse for a long holiday. I would like to experience a GP event in another region.
I was staffed for Saturday and Sunday, and this report will not focus on any day. This report will mostly about the things that impressed me the most from an American GP. The event's management and event's atmosphere were a little bit different from my region.
Prior to the event, lots of e-mails were sent to all judges on staff. Most of them were sent from the head judge, Kevin Desprez
, which made me realize how important this event was. Most of the contents were about the preparation for the team sealed events which is the format we might not be used to. I'll admit that this is also my first team GP event. I read all the documents thoroughly with the hope that the TO would not be disappointed in my performance.
There's a Friday seminar for GP floor judges which focused on the recent changes in the IPG (HCE – Hidden Card Error!) at about 7pm. I was stunned by the huge hall which was able to comfortably welcome over 3000 players. The seminar, led by L5 judge, Riccardo Tessitori
, had some notable things such as:
– Conceding after the split was agreed is not Bribery. But, offering of a split to get a concession/draw is a bribery
– Regarding HCE
Player A has Courser of Kruphix in play, playing with the top card of library revealed. He casts Divination then draws two cards without revealing the second card.
Is this a HCE ?
Ans: This is Games Rule Violation (GRV) because under the Philosophy of HCE has "Be careful not to apply this infraction in situations where a publicly-correctable error subsequently leads to an uncorrectable situation. In these situations, the root cause should be penalized and that remedy applied."
This was based on the idea that the opponent, if paying attention, had a chance to see something going wrong and could have been able to stop it before the card was drawn.
Saturday 12 March 2016
I ate as much breakfast as I could. It's important to take care of yourselves during the GP as you will be walking a lot in a huge venue.
I was placed on the Pairings B team, with Nicholas Sabin
as my team leader. A record 3,366 players showed up during the players meeting. This has been a monumental day of Team Sealed at Grand Prix Washington, D.C. and also for myself as I never judge in an event as large as this before.
This event used special customized deck lists created specifically for Day 1 of Grand Prix DC.
This is how it's look like –
click me!
Some important information from the TO Jared Sylva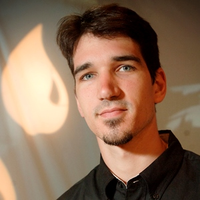 The GP DC deck list is sorted by color and ignores set.
The GP DC deck list only includes cards in the pool.
If there is a verified error, you may need to write in a card. If you do that, please write legibly in the space in the lower right of the list.
The GP DC deck list includes 180 cards in the pool. This includes the basic lands from the 12 packs.
SCG's staff put cards pool through a scanner to create pre-registered pools for everyone. Players had ten minutes to make sure the pool they received has been correctly listed before their deck building. During the check, there were many calls which mainly about missing cards in the pre-registered decklists. A team member told me that if there was one mistake, there would be other mistakes mostly in the same color. Which later, I found that to be true.
Saturday's notable calls:
– Player A, after a mulligan to six, accidentally drew seven cards and already looked at his hand. He called a judge on himself.
Me : Do you already look at your cards ?
Player A : Yes
Me : So I might ask you to mulligan to five…
Player B : (interrupted my ruling) But I've heard that there is a new change about hidden cards.
Me : Yes, so you will have two options. First, you can mulligan directly to 5 and you will continue the mulligan process from there. The other option is to reveal these 7 cards to your opponent, and he'll choose one to be shuffled into your deck. Then you may choose to mulligan your modified 6 card hand and the process continues from there.
Player B : That doesn't make sense.
Player A : I will choose to reveal my hand to an opponent.
This scenario tells me that sometimes players are also aware of rules updates.
– One team (all three players) arrive at their table late. I was going to give them game losses. They claimed that they checked online pairings and the pairings were just posted and they quickly ran to the table as soon as they realized it.
I tried to explain the rule to them but they felt that this was maybe too heavy of a penalty and appealed.
I walked to Ricarrdo and explained the scenario to him. The first thing he did was to walk to the stage to ask the staff whether the pairings was posted late or not. The staff said they already checked that the pairings was all posted online before making the announcements.
He walked to players, explained the rules and that he already checked with the staff regarding the timeliness of the pairings.
What I learned from this situation is that I can always find ways to clarify whether or not what the players said is true.
– Player A, after finishing his match, found that two cards from his deck were not in his deck.
My ruling was, I couldn't do anything about this as the game was already ended.His opponent seemed dissatisfied with my ruling. I told him that he could appeal. However, he said that he didn't want to waste anyone's time so he didn't appeal.
Sunday 13 March 2016
This day, I was placed on "Watch Magic!" team in main event, with Bryan Prillaman
as my team leader. I liked his assignment for us, which is watching out for an epic misplay and epic play of the day. This made me want to watch magic with a lot more attention. I would love to apply this idea to my own events.
Some other interesting notes from the event:
– From the team tournament rule, "teammates may communicate with each other at any time, unless they leave the play area. If they leave the play area, they may not return until the end of the match".
– If any team member wants to help his teammate, he must sit all the time otherwise he might accidentally look at an opponent's hand.
– I got a lot of interaction from players I am unfamiliar with. They usually asked me where I'm from and other small talk with me.
– All judges here are friendly. Many of them start talking to me first and this made me felt really welcome.
– One player approached me whose parents are Thai but he was born in the U.S. He knew that I'm Thai because of my accent (before looking at the flag in my nameplate).
Many thanks to the judge manager, Riki Hayashi
, who gave me this opportunity to me to be a staff here. And all other friendly judges (and players), who were the part of my great weekend filled with great experiences!

Editor's note: Please leave your feedback and comments on the JudgeApps forums too!

After I knew that I would be on staff for GP Washington DC, I felt more excited than other GPs that I have been accepted before (with the exception of my first GP). I applied for GP Washington DC because it's happening during my elective rotation in New York.