…or so I thought.
This isn't a standard TR. We won't be looking at rulings and weird calls. In fact, I won't be talking about most of the event at all (which, spoiler alert for those that haven't heard yet, was excellent). Instead, I want to talk about how I think I made tracking and reporting for side events easier for Judges and players. To do that, I first want to take you back a couple of weeks to another SCG event.
SCG Philadelphia
I was selected to work two days for the SCG Philadelphia event a few weekends before GP Washington DC. While I started the day on the Floor Team for the Legacy main event, it wasn't long before I was pulled to work ODE's/Sides where I spent the rest of the weekend. Saturday was pretty standard. I helped fire events and learned the tracking system for reporting. While firing events was fun, I was having some problems with keeping up with the paperwork on reported matches.
I'm sure many of you have been there before, but I want to share how it works. The Judge who tracks results receives a page with the names of players. At the top of the sheet is the event type and number. This sheet is often kept on a clipboard with up to 20 or 30 similar looking sheets that could be tracking multiple drafts, EDH pods, and constructed events. When a player comes to report, the Judge with the clipboard needs to find the right sheet. This takes time, sometimes upwards of 30 seconds to a minute or more. It's frustrating. The constant flipping and searching for the correct event got me thinking. Surely there must be a better way to do this…right?
Brainstorm
About a week out from GP Washington DC, I had a thought. What if we used Post-Its colored flags to number the events on the side of the pages? Wouldn't that make things easier for players and Judges? I shared the idea with Paul Baranay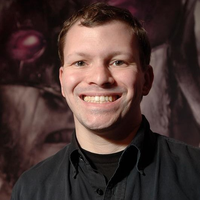 , my Team Lead for GP Washington DC. He saw value in it, and suggested I speak with Jon Goud
, the Lead for Sides at the upcoming event.
Jon got back to me that he thought it was an idea that may be worth trying and he would forward it to SCG staff. He suggested I bring the Post-Its (since I had volunteered to supply them) in case we could try the idea out.
Friday Check-In
While I wasn't going to be working until Saturday/Sunday, my travel arrangements put me in DC a day early. I stopped by the venue late Friday afternoon to check-in. The Judge station was near sides, so when I popped over there I could see the system was being used – and was making a huge difference. No more did the Judge who was receiving the results have to thumb through a dozen or more pages to find the right event. Players came up, told them what group they were in and the match was recorded in a matter of seconds!
Saturday and Sunday
Below, you can see some pictures of the new system in action. We fired a lot of events – I have no idea of the actual number, but in the two days I was on sides we had upwards of 4-5 Judges responsible for seating players and they were always moving.
Jon Goud
set up the color coding scheme and sorting by event type that helped to keep things neat and fast. When things became very busy, one Judge could handle all results for Drafts while a second Judge received new sheets or entered match results for other event types.
I want to especially thank Jon Goud
, Paul Baranay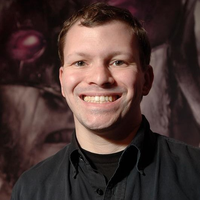 , and the team at SCG who green-lit this idea. Sometimes the smallest changes can yield the biggest results.
Personal note: I was not expecting to write a Tournament Report following this event. I thought I'd drop this idea on someone and hope it worked out. About halfway through the weekend, I realized that this should be shared and took a few pictures to help me document it. If you have any questions, I'll be happy to answer. I only worked the results table for a couple of hours, but if I'm not mistaken it was easy for Judges to rotate in and out of the job and it seemed to be universally liked by all who worked that station. I'm hoping by sharing this, other TO's and Judges can have the opportunity to implement this and offer further improvements.

Editor's note: Please leave your feedback and comments on the JudgeApps forums too!

Being selected as an L1 for a GP is a thrill. Being able to work two days of Sides is even better (I love side events). Add to that, finding out I was told I would be the HJ for about a 70 player Standard Challenge was icing on the cake…