The Level 3 Advancement Process underwent significant changes in 2011. These changes were intended to meet the challenge of maintaining a strong global standard for Level 3, while creating processes which were more concrete, transparent and objective, in order to increase trust that the path to Level 3 is based on merit and not on who you know or who likes you.
Projects
Verification Committee
All level 3 applications go through the Verification Committee. It ensures that Level 3 applicants meet our standards and that they get an answer soon after they submit their applications. When an application is approved, it gets passed along to the Pre-Interviewers group.
Project lead
|
Sophie Pagès
.
Members
|
Stephan Classen
,
Richard Drijvers
,
John Eriksson
,
François Grossi
,
Nate Hurley
,
Bryan Prillaman
,
Carlos Rangon
, 
Josh Stansfield
,
John Temple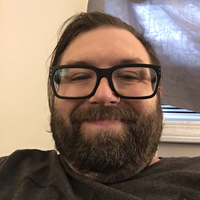 ,
Jason Wong
Pre-Event Interviewers
After an application is approved by the Verification Committee, a Level 3 judge from this group handles that candidate's Pre-Event Interview. Most interviews also have a shadow interviewer in order to promote idea exchange and let new members learn. The Pre-Event Interview lead's task is to ensure that the process goes smoothly and relatively quickly, so that a candidate can be scheduled for a panel interview.
Project lead
|
Elise Bouaziz
.
Members
| Many, many L3s.
Blogs
The Road to Level 3 – Up-to-date information about the Level 3 promotion process
Level 3 Musings – Information Level 3s need to know about the Level 3 promotion process (L3 only, password required)
Articles
The Level 3 Qualities – The Qualities explained by 12 expert Level 3s
The Road to Level 3 – Adam Cetnerowski
summarizes the steps that a Level 2 working towards Level 3 should take.
The Pre-Event Interview – Jurgen Baert
talks about the newest part of the Level 3 advancement process.