For the 2017 term, the Judge Conduct Committee includes:
Johanna Virtanen
(L3, Finland, Committee Chair)
Alejandro Raggio
, L3, Argentina
Eric Levine , L3, USA
Jeremie Granat
, L3, Switzerland
Daniel Solé Garcia
, L3, Spain
Jaroslav Karban , L3, Czech Republic
Casey Brefka
, L3, USA
Louis Fernandes
, L3, USA
Sara Mox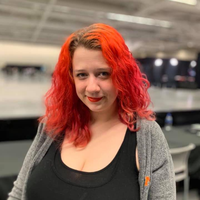 (non-voting observer)
How the Committee was selected: 
The Committee was chosen from among several L3+ judges who applied in December 2016. Applications were carefully evaluated by a committee of  Program Coordinators and L3 judges on the applicants' strength of investigative skill, availability and expected responsiveness, fair-mindedness, and other qualities related to the Judge Program's values and the Committee's needs. Final decisions were not easy, as there were many very highly qualified applicants.

The Committee refreshes each year, with a new application window and selection each December. Previous terms on the Committee do not guarantee future selection.