Here We Go Again
The international judge program organization chart ("org chart" in short) debuted a year ago, as a means to visually present the different projects taking place within the judge program.
It is an organizational chart of a massive world wide community, that has changed quite a lot over the last year – A New New World Order took over the previous one, the spheres have been restructured, many projects went into hibernation or have been terminated (some for achieving their goals, others on sadder circumstances) while newer projects sprung, and finally numerous sphere and project leaders have also changed. Even this project's previous leader Stefan Ladstätter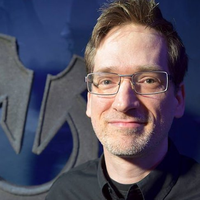 took over the big responsibilities of an RC, stepping down and leaving me to take over things here.
This will also be a good time to thank the remaining team members of this project for all their help and hard work – Ronald Thompson
& Nate Hurley
.
Now, it gives me great pleasure to present to you the international judge project organization chart of 2017:

Project Org Chart download (PDF, 3.5 MB)
What has changed from the previous 2016 version:
Functionality – This PDF version contains clickable links to the different projects and even to some of the spheres, for easier access.
Relevancy – This chart only shows the currently active projects. We figured there's not much point in displaying those in hiatus or the defunct ones.
Visuality – We've abandoned the attempt to try and cram everything into one page. Instead the spheres are spread across a wide area, the way an actual org chart should look.
Transparency – We've encouraged many private and hidden projects to go public. Projects being public just shows who is in the project and the project's public description. No confidential information needs to be revealed.
Other than that, a lot remained the same. For each project on the chart you can find:
Serial number – All of the projects are sorted according to their serial number on judge apps.
If a project is marked as "0" it means that specific project is not part of judge apps, either because it was created before judge apps, is taking place on a different platform, or is of a private nature. If a project is marked as "???" it means we're currently missing information regarding that project's number.
Name of the project.
Project manager, as well as a picture of that person.
Privacy – A straight line frame ( ___ ) means the project is public and anyone can see it on judge apps. A dotted line frame ( … ) means the project is private and that it's only visible to its members.
Official – A

red

line (

___

or

…

) means the project is officially part of its parent sphere.
Like before, we've done our best to research all of the projects – But with nearly 600 of them, mistakes can happen.
If you are part of a project that should be on the org chart but isn't, know of a project shown to be dormant or inactive, see a project listed under the wrong sphere, or even aware of a new project manager – please let us know by sending me a message through judge apps.
Even if everything shown is 100% accurate, the org chart is a living, breathing organism, much like the community. With more projects on the way, and some existing projects coming to an end, it will inevitably change. We will continue updating the Org chart, so any feedback is welcome!