November 2018
Hello, friends! As we roll toward the holiday season and the end of the year, we have a variety of program and region-level announcements and updates to send your way!
State of the Program
The Program Coordinators (PC's) understand the uncertainty created by the announcement of PPTQ's ceasing to exist. As more information becomes available from Wizards on this front, the PC's will review and evaluate the current Judge levels and the corresponding roles and responsibilities.
The PC's have also made some changes regarding Judge suspensions. Beginning in 2019, a Judge who is suspended by the Judge Conduct Committee (JCC) may request an appeal of that ruling from the PC's. Though the PC's are under no obligation to hear such an appeal request, the process to appeal will exist starting next year. Also beginning in 2019, Judges with advanced roles (Program Coordinators, Regional Coordinators, Grand Prix Head Judges, the RC Lead, the GPHJ Lead, the JCC Lead and the members of the JCC) who are suspended will lose these roles. And suspended Judges will not be able to apply for an advanced role for 2 years after their suspension.
Great Lakes Region Leadership Council
The regional project leads and members of the regional leadership council for 2019 have been announced. Here is the announcement from our Regional Coordinator, John Temple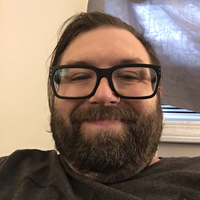 :
"Your 2019 Leadership Council!
Originally I was planning on having only 4 At-Large Seats but we had so many applicants I upped the number to 6 At-Large Seats. Thank you to all who applied and I'm looking forward to all the amazing this region will accomplish with these folks assisting me at the helm!
Project Leads
Mentorship – Jeff Kruchkow
, Indiana
Conferences – David Elden
, Indiana
Operations – Scott Markwart
, Michigan
At-Large Seats
–Andrew C. Thompson
– Michigan, representing Senior L2s
–Dalton Grimes
– Indiana, representing New L2s
–Audrey Kisilewicz
– Ohio, representing Rural L2s
–Chris Byrne
– Michigan, representing Senior L1s
–Daniel Hines
– Ohio, representing New L1s
–Alecia Staples
– Kentucky, representing Rural L1s
The Leadership Council's purpose is to advise the Regional Coordinator of what's going on within the region, provide varying viewpoints, push regional initiatives, and represent a dissection of the people within the region."
As a member of this esteemed group, I for one look forward to making 2019 an incredible year for the amazing Judges of the Great Lakes!
Maintenance Exams
As discussed during our November 2018 Town Hall meeting, maintenance exams will be enforced as part of the annual level maintenance. Maintenance exams have always been a part of level maintenance, but in the past we have not had a system to administer such exams. In order to maintain your current Judge level moving into 2019, L1's must pass a L1P and L2's must pass a L2P with a score of 70% or better by January 21, 2019. L3's are already subject to maintenance exams as part of the L3 maintenance process. (If you certified for your current level in 2018, you are EXEMPT from this maintenance requirement for this year).
Once you have completed your maintenance requirements, please fill out the Google form linked below:
Anniversaries
This month we see 3 excellent Great Lakes judges celebrating their 5-year mark with the Judge program. Thank you to John Stock
, Kevin Guinn
, and renewing Mentorship Project Lead Jeff Kruchkow
! This is the kind of continued effort that makes this program so wonderful!
New Judges
The Great Lakes Region is very happy to welcome three new Judges to the program this month! Please join me in extending a hearty welcome to Danny Peterson
, Kalvin Mohre , and Andrew Mannion ! We all look forward to the opportunity to Judge alongside you in the future!
Closing Remarks
Ensuring that our Judges are staying fresh and up-to-date with the most current rules and policy knowledge is central to remaining the great Judges that we are. Please read over some of our past Monthly Recaps, the New Set Digests over at Judging for the Win, and take a few of the rules and policy practice exams on JudgeApps before taking your L1P or L2P. Good luck and happy testing, all!
Pass turn.