March 2019
After the incredible depth of changes and updates discussed in the last Monthly Recap, we have a more narrow focus this month: Mythic Championship Qualifiers (MCQs)! The WPN is also getting a face-lift along with the roll-out of MCQs. So let's take a look at what's going on in the world of organized play!
The New WPN
Beginning with Core Set 2020, WPN levels will be replaced with a new support model that scales based on the participation and engagement of each store's community. Promo cards will still be a thing, but now they will come packaged with an additional 3 cards (including alternate art basic lands and other goodies). Wizards is also piloting a new recognition program called WPN Premium. If a store is selected as a WPN Premium location, per Wizards that store, "…will get the same benefits as all WPN members, plus exclusive events, priority and recognition in our Store and Event Locator, upgraded promo materials, and more."
Staffing Guidelines for MCQs
The Program Coordinators have produced staffing guidelines for premiere events like the new Mythic Championship Qualifiers. These guidelines include what to look for in a head judge, the player-to-floor judge ratio, and when to staff a scorekeeper. Please feel free to share this article with any TO's interested in the how's and why's of judge staffing.
Nexus of Fate
There are no updates to the Banned and Restricted List this time around. However, there is a discussion on Wizards' rationale for not banning Nexus of Fate in Tabletop and Arena Traditional play. Generally, the data seems to indicate that Nexus of Fate is a healthy part of the Standard metagame. On the topic of marked cards, the MTR now allows for a head judge to issue proxies for cards that have only ever been printed in foil. To read the statement in full, please follow the link below:
Indianapolis Mock Tournament
Couldn't attend the recent Indianapolis Mock Tourney? No worries! You can catch all the action over on Judging for the Win's YouTube channel! From the anatomy of a judge call to handling a forgotten Riot ability, it's all there to watch at your convenience.
March Town Hall
What did our RC John Temple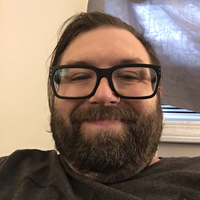 discuss during the March Town Hall? On the topic of discontinued classic black judge shirts, CFBE has provided additional guidance for MagicFests. Regional judge shirts can be worn while on staff, but cannot be worn if only attending the event. The classic black judge shirts are still ok to wear as well.
There was also a lengthy discussion about what the standard for a certified judge should be. What should every single judge know? How to launch an 8-player draft, how to distribute product for and run a sealed event, how to use WER, and how to process DQ paperwork are the starting points. Read the full breakdown below:
Judge Anniversaries
The fine folks over at the anniversary project has consolidated March and April anniversaries together into a single update. Congratulations to William Dair Grant
, the illustrious David Incorvati
, Marie Emonds
, Karl Simmons
, and the Judge who mentored a younger me from Rules Advisor to L1 candidate Dave Bartlett
who are all celebrating 5 year Judge-iversaries! Thank you all for your continued efforts and excellence!
New Judges
This March saw a pair of new judges in our great region. Congratulations and welcome to James Moskal and Brendan Massengill ! We wish you all the best in your new judge careers!
Closing Remarks
As the world of organized play again reshapes itself around us, it is of utmost import that we Judges stay abreast of these changes. Being able to direct our TOs and local store owners to some of the resources in this article is a great way to keep the rest of our gaming community up-to-date as well. See you all next month!
–Scott Markwart
Pass turn.