December 2018
Welcome to December, Judges! This month we received some additional news about Wizards of the Coast's plans for Organized Play in 2019! So let's all take a look, shall we?
Organized Play Announcement
As Wizards began providing details about the 2019 OP landscape, John Temple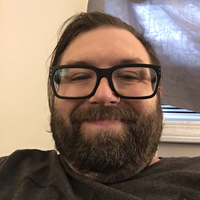 condensed those details for us into a nice, bulleted list:
"Here is a summary courtesy of Paul Baranay, 'Wizards has announced sweeping changes to professional play, especially at the highest levels. I'll try to summarize some of the key changes here.'

I'm very curious about folks' opinions and thoughts, both from the judge and player point of view. Please free to reach out!!

* In 2019, $10 million in prizes across tabletop and digital Magic (Arena)
* Introduction of Magic Pro League: 32 top-ranked players with contracts worth $75,000
* The premier Magic tournaments are going to be Mythic Championships, and they can be digital or paper events.
* The first digital Mythic Championship will be at PAX East in Boston, March 28-31.
* Pro Tours are being rebranded as Mythic Championships. Each paper MC will award a $500,000 prize pool.
* There are going to be 4 Mythic Championships in 2019, not 6 Pro Tours as previously announced. (The Pro Tours in Dallas-Fort Worth and Sydney were canceled.)
* Everyone who attends a paper Mythic Championship will receive some amount of prize money. However, Mythic Championship events after London (the second paper MC of 2019) will not offer travel awards.
* The "narrowly regionalized invitation scheme" that was previously announced for Mythic Championships, will not be in effect.
* There will be no Nationals for 2019.
* There will be no World Magic Cup in 2019.
* The 2018-2019 Pro Tour Team Series will be the last Team Series.
* Pro Players Club benefits will continue through the end of 2019, but Grand Prix Seattle will be the last event to award Pro Points.
* The Pro Tour Hall of Fame will be changing in 2019."

Anniversaries
This month sees 4 spectacular Great Lakes Judges celebrating 5 year anniversaries with the Judge program! Congratulations to Dean Valenti , Brandon Manning , Alex Gardner
, and my very own Judge Dad: Jesse Meiring
! Thank you all so much for sharing your dedication to excellence! And if anyone was wondering who to blame for me, it was Jesse.
Maintenance
Maintenance exams have always been a part of level maintenance, but in the past we have not had a system to administer such exams. In order to maintain your current Judge level moving into 2019, L1's must pass a L1P and L2's must pass a L2P with a score of 70% or better by January 21, 2019. L3's are already subject to maintenance exams as part of the L3 maintenance process. (If you certified for your current level in 2018, you are EXEMPT from this maintenance requirement for this year).
Once you have completed your maintenance requirements, please fill out the Google form linked below:
Exemplar Wave 15
The results of Exemplar wave 15 are now live! You can find the announcement linked below. And be sure to check out the exploits of your fellow Great Lakes Judges by following the link to the Wave 15 Great Lakes recipients!
New Judges
The Great Lakes Region is very happy to welcome two new Judges to the program this month! Please join me in extending a hearty welcome to Bill Hess and Tim Ebert
! Welcome to the fold, new friends!
Closing Remarks
Friends, maintenance is due on January 21, 2019! See you in the new year!
Pass turn.