With such large changes in the Oath of the Gatewatch IPG, the goal of the Shadows over Innistrad update was to refine and clarify those sections, and, indeed, that's what we get. With the exception of a couple of small additions that I'll get to later, all the updates here are in/related to Hidden Card Error and Deck/Decklist Problem. Let's dive in!
Hidden Card Error


Hidden Card Error was an interesting experiment in trying a more philosophical approach to a penalty, with mixed results. One group were very happy about how intuitive it felt; another had a hard time reconciling what the infraction was trying to do with some odd corners. Also, the abstractness of the infraction was encouraging people to wedge errors in there just because they eventually led to a card incorrectly going somewhere. It became clear that we needed to be more explicit, while trying to keep the infraction feeling intuitive.
Step one was to pull all the pregame errors back out. They were derivable from Hidden Card Error, but it was asking too much. The Vancouver Mulligan introduced a lot of complex nuance into the process, and having to wedge the "you can mulligan again to prevent this" into Hidden Card Error was confusing. So, now we have a new infraction – Mulligan Procedure Error – that handles all the ways in which a player can make a mistake before the game has even begun.
One thing to note is that Mulligan Procedure Errors only apply before the game begins. Specifically, drawing for the first turn is not a Mulligan Procedure Error and is handled as a Hidden Card Error. First-turn draws being part of pregame procedure was a bit of a hack to keep it out of Game Loss territory, and now that the penalties are much closer, it can go back to a more natural place.
The definition of Hidden Card Infraction is much the same, but has been tightened up, with better definition of terms (such as "set") and a clearer line between Hidden Card Error and Looking at Extra Cards. Note that there can never be a bright line – the two are closely related when something like a Scry is involved – but there should be enough guidance to help make judgment calls. The Philosophy section is beefed up with some general guidance, including more emphasis on root-cause infractions and how to determine what constitutes a set. Of note is more flexibility in using prior knowledge to figure out eligible cards. If the hand was revealed to an effect a few turns prior, what players wrote down or remember can be used to figure out what cards we're working with.
The remedy has been broken down into a more procedural approach, and cuts back on some of the more heavy-handed solutions. In particular, library reveals should be few and far between, just when a hand or morph gets shuffled back in during the game. We also pulled in a few bits of technology we weren't planning on introducing for a while that I believe help smooth out the corners and address some player concerns.
Here's a summary of the remedies for the most common situations:
If they did something out of order (loot-instead-of-rummage, items switched on the stack) reveal the hand and the opponent chooses the cards to put aside until we reach the correct point for that card to be there.
If they didn't reveal a card, reveal the hand to the opponent who chooses what card they just failed to reveal. Perform operations on that (which may include shuffling it back into the library if it doesn't meet the criteria for being put into the hand).
If they have too many cards, reveal and choose as before.
To see some practical examples of this in action, see Revisiting The Hidden Corners of HCE.
We'll continue to make small tweaks as we find the right balance between complexity and correctness. I'm optimistic that this is close, though, and curious to see what corners get found.
Deck/Decklist Error

The Deck/Decklist downgrade change in the last IPG didn't generate nearly the commotion that Hidden Card Error did, but there were some improvements to be made. In particular, it wasn't completely clear that if your card was in my deck, it should just offset. A technical reading left open the option of giving just me a Game Loss! There was also a problem if the missing card was in your sideboard, as it wasn't clear what card should be used (random seemed best).
There was also a bit of a disconnect if the card was still in your previous opponent's deck, as you'd get a Warning and they'd get a Game Loss. That couldn't be fixed entirely, but it could be mitigated in many circumstances by observing that if it was in a different sleeve during the game, it obviously wasn't part of the deck and we could just ignore it. (Different sleeves in the sideboard are still a problem, as they can still be swapped in and out). If it happens to be in the same sleeve, and you didn't catch it in your opening hand, it unfortunately has to remain a Game Loss.
Quick Hits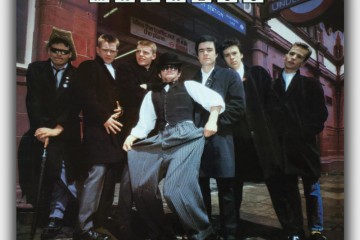 There's been a bit of confusion recently over identifying triggers that affect the game on resolution. The key is that you're acknowledging the specific trigger, not generally saying "trigger" and letting your opponent figure it out. "Trigger" while pointing at the card is usually sufficient to get the meaning across. Also, Eldrazi Mimic highlighted a small gap: if I point out that trigger, do I also need to confirm that I've chosen yes? Barring responses, we're going to assume you did, since if you were planning to choose no, why did you point it out in the first place?
Once you start involving random elements, a simple backup isn't simple. Speaking of simple backups, you can use one in conjunction with fixing a forgotten choice. So, if I Terror your Voice of All, at which point we remember that no color got named, you can put the Terror back in hand before having the player choose.
The rule that you must use all checklists or all double-faced cards in your deck has been relaxed to a per-card-name basis. So, you can have all of your Jace, Vryn's Prodigies be checklist cards in your deck and all of your Things in the Ice be the actual card without problems.
Don't do a deckcheck if the players have drawn opening hands. The dangers of something going wrong are too high. Just make a note and swoop for a midround or in a later round.
Finally

Several judges have written me asking if we're going to add a shortcut to deal with Madness, and players who just put it the card in the graveyard. The answer is no, for a couple of reasons. The first is that we don't do shortcuts for block mechanics (we avoid mentioning specific mechanics, but we made an exception when Scry became evergreen). The second is that the purpose of shortcuts is to provide a default answer when there's ambiguity, and there's no ambiguity in this situation. The player is most likely signalling that they're declining to use Madness and that's fine. If they try to then cast it out of their graveyard, well, that's where you'll need to use judgment. For example, if they discard, it touches the graveyard and they say "and I'll Madness it", I don't think we need to get into the weeds over the technicalities here. The important thing is that just putting it into the graveyard is not inherently an error.
Thanks to everyone for their contributions, and everyone who calmly talked about the changes and their implications! In particular thanks to Jeff Morrow, Bryan Prillaman, Jess Dunks, Matthew Johnson, Jennifer Dery and Dan Collins, who all provided terrific feedback. Enjoy the release events! One! Step! Beyond!