August 2018
Greetings, Judges! There was not a whole lot to report from the month of August. But everything that came up is certainly worth noting again – especially the deluge of new Great Lakes Judges! So, let's go through our monthly checklists together, shall we?
Judge Anniversaries
Not one but TWO Judges in our Region celebrated 5 year Judge-iversaries this August. Congratulations to Audrey Kisilewicz
 and Lora Carpenter
for their continued commitment to this amazing program!
Judge of the Week
And speaking of continued commitment, one of our Great Lakes Judges was featured by the Judge of the Week project this past month! Meg Baum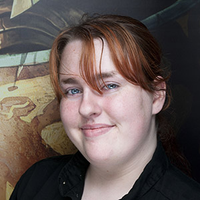 , Hero of Bladehold, continues to shine as a bright star!
Banned and Restricted Update
Did you hear? You know that one card? Yes, that card. Your favorite card. It was banned in your favorite format and every copy ordered destroyed!
Nah, just kidding. No update to the banned and restricted list this time around. The next update announcement will be October 1, 2018.
Pro Tour Update
This announcement is the first in a series of updates to Organized Play to be rolled out over the coming months. This first announcement covers mostly housekeeping items including the establishment of an advisory panel consisting of 3 pro players, Pro Club levels will persist for 2 cycles rather than 1, and a few minor updates to the team series invite rules. More notably is that the first PT of 2019 will be in the Great Lakes Region, hosted in Cleveland, OH! The full announcement can be found below.
L2 Practice Exam Proctoring
Level 2 Judges can now proctor L2P exams in JudgeApps for L2 candidates! If you are thinking to yourself, "Wait, couldn't L1's already generate a L2P exam?" you would be correct. This new feature allows a L2 to generate the exam for the candidate, which grants access to the exam itself to the L2. The proctoring L2 can use this exam and the candidate's answers to provide specific and meaningful feedback based on that specific candidate's knowledge gaps. This is a really helpful learning tool. I highly recommend its use.
New Judges
The Great Lakes Region is very happy to welcome an astonishing SEVEN new Judges to the program this month! Please join me in extending a hearty welcome to Kyle Palmer
, Hunter Megyesi , Keith Whobrey , Alecia Staples
, Zachary Barnett
, Matthew Cowles , and Ryan Sears
!
Closing Remarks
While no major changes rolled out this past month, it might be easy to simply gloss over this information. But no matter how small the updates may be, it is always important to for us all to keep our knowledge up-to-date and our skills sharp. It is this continual commitment to excellence that continues to make this program great, healthy, and growing!
Pass turn.