Sean Catanese announced the Magic Judge Feedback cards and link.
These business-sized cards are being printed now, and will be made available to Regional Coordinators to distribute as they see fit. We'll try and find a way to sneak these into the Grand Prix kit as well.
Thanks to the work of the JudgeApps team, the Judge Feedback Form has a shiny new, easy to remember link: feedback.magicjudges.org
Players, organizers, and fellow judges alike can use this form (and have been!) to submit feedback for a judge, good or bad, anonymous or attributed. The link connects to the feedback form page of the JCC blog, which will always have a link to both the e-mail address and Google form.
Thanks to Paul Baranay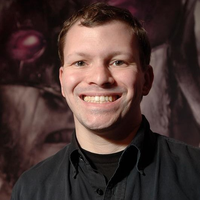 and James Bennett
for the help in configuring JudgeApps to make this work, and to Rob McKenzie for keeping the business cards on track.