Judges! Glad to have you back for the second installment of top Exemplar recipients from Wave 9. We asked them, "What are some of your favourite things about your local Magic community?" Here's the second installment of what they had to say. (The first can be found here.)
Australia and New Zealand
L1 Chris Hudson
earned nominations for areas including his professionalism at GP Brisbane and his presentation on inclusive play spaces at a judge conference.
His response: My favourite thing about my local community is the diversity of the players themselves.
Our FNMs are frequented by teachers, lawyers, soldiers, butchers and scientists. These people all have different experiences and stories, but they all have the common thread of playing Magic together. At larger events, we see people from opposite ends of the world communicating and having fun together despite not sharing a language.
Magic unites people in a common spirit of enjoyment and competition.
BeNeLux
L3 Emilien Wild
earned nominations for areas including his coordination of the evacuation of a GP venue after a fire broke out and his mentorship of people who submit tournament reports.
His response: It depends on what you call "local." My region is very small geographically, so every judge in the region feels like a local judge to me. If I have to pick on this area, my favourite thing is how everyone strives for greatness. There is a huge push for everyone to become the best version of themselves they can be, and historically, we always had a lot of great judges to look upward to – real rock stars that were and are pulling everyone around them. While that push is true for the program at large, it's up to 11 in the BeNeLux, and I love them for that.
If you zoom in a bit more, you have Belgium – again, a country so small that it feels very much local. I love how inclusive the Belgian judges are. I never felt a an outsider in it, even when I barely spoke English, and still only speak one of the three national languages. They make sure everyone not only feels welcome, but part of the gang as soon as they meet you. new judges, players, and spectators are met with nothing but cheers, friendliness, and a beer. We have one of the historically first non-U.S. Lady Planeswalker Society chapters. We have a huge "League of New and Beginning Magic Players." Belgian judges thrive on sharing their passion with anyone and everyone.
And if you zoom even more, you arrive at Namur, my hometown. With 6 certified judges, the community is very active – candidates, judge classes, daily events, one L2 starting his path as a GP road warrior, and a lot of projects going on. But the reason I love them is more personal. We are just back from a conference trip in which we just carpooled all 6 of us. We go to restaurants together. We meet almost daily in our play space, in front of our LGS, a burger bar opened by a Magic player who arranged for us a huge play space. We go to each others' places for barbecue, dinners and nights of boardgames. At this point, it's no longer mentoring that ties us together – it's friendship.
Brazil
L3 Carlos Rangon
earned nominations for areas including his work translating articles to Portuguese and his leadership during GP Porto Alegre.
His response: It's hard to escape the obvious answer that are the friendships and fellowship, but the Brazilian community has two aspects that always like to highlight:
First, it is a warmly welcoming community: Anyone from anywhere in the world who interacts with our community in a short time is treated like an old friend, and in a short time we're already sharing a table, drinking and laughing like hell.
Second, the Brazilian judge community is always willing to contribute, cooperate and help. Each time we open a new project or initiative, at least a dozen people are readily available to help get things done.
Well … for these and other reasons that I love this community.
China
L2 Yi Shen
earned nominations for areas including arranging for a great judge conference and educating first-time GP judges.
His response: There are lots of judges in my area. They communicate with each other quite often. They always talk not only about judging skills and rule questions, but also talk about their hobbies and their lives. And some of them always ready to help others on judging affairs.
We have disagreements, we have conflicts, but we are a big family, and no one doubts that.
This is my favorite thing in my area.
Coffee.
Europe – Central
L2 Dominika Knapova
earned nominations for areas including her customer service at GP Utrecht and her efforts tracking judge candidates.
Her response: I come from a small town of 30 000 people, where FNMs, PPTQs, and other tournaments are held regularly. We have a fairly loyal Magic community and maintain a friendly atmosphere of politeness and fair-play. For this, I give thanks to L1 Radim Hájek, who has through his continued effort and relentlessness build up our community from the ground up and has been one of its pillars ever since.
And what about the Czech Magic community? Despite the small size of Czechia, it is a home to several top players in the world, which is why I always have someone to root for. Every time I meet my friends at GPs, I am reminded of how proud of them and their successes I am. Within the judge community, I value the fact that despite the numerous differences of opinion, we are still able to come up with new ideas and projects. It is very easy to spark our fervour for an important task and the time spent together is always a blast. The small geographical distances between us translate to fairly close personal relations, which in turn create a fertile soil for teamwork and mentoring. I am very grateful to be a part of this group.
Hispanic America – South
L2 Federico Verdini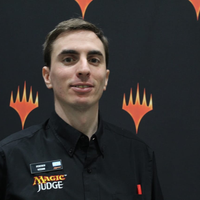 earned nominations for areas including his handling of end-of-round procedures at GP Porto Alegre and his helping a non-native Spanish-speaking judge at GP Mexico City.
His response: My favorite thing about my local community is actually the judge community.
We have a nice number of judges, and most of us are really engaged with the program. Almost everyone is currently working in projects or helping the community in some way, like writing blog articles, specially L1 and L2 judges.
I think it's a really positive community, and even newer judges see the work everyone's doing and feel compelled to give a hand in some way.
Japan
L2 Kentaro Guthrie
earned nominations for areas including helping a judge make a call at GP Vancouver and his participation in an investigation at GP Shizouka.
His response: My favourite things about the Japanese Magic community are passion, respect, and honesty.
Japanese players are very passionate about their hobby, and take it very seriously. They devote a lot of their time, energy and resources to the game and strive to become the best players that they can. Their passion and dedication pushes me as a judge to continuously improve, in order to serve them better, and to run the best possible tournaments for them.
Our players are very respectful to their opponents, and also to tournament staff and judges. I have yet to encounter any issues with unsportsmanlike conduct in my two years judging in Japan. Overall, I would say that it is a very welcoming and comfortable community for players of any age, sex or orientation.
I am consistently impressed when I see local players reminding their opponents of triggers etc. at every REL. While of course there are exceptions, Japanese players seldom 'angle-shoot' and tend to want to win through superior knowledge, strategy, and technical play. It's great to see Magic tournaments decided by games of Magic rather than 'feel-bad' moments that damage the health of the game.
While no community is without issues, I am delighted to be a part of this one, and hope to keep judging in the Japanese region for years to come.
Southeast Asia
L2 Sashi Kumar Balakrishnan
earned nominations for areas including his presentation on taking calls in foreign languages and his taking judge photos during GPs.
His response: The Magic community here in Kuala Lumpur, Malaysia has expanded in the past couple of years with new stores popping up and has also cultivated a healthy competitive scene at our PPTQs.
This healthy rivalry has bonded a lot of players together and has also made the players more interested in knowing the rules of the game in more detail to be better players. The stores are also working well together to make the game more accessible to everyone. The local judges are also close-knit and this helps us guide the community in the right direction.
I am happy to be a part of this. It's camaraderie and friends that I have made that makes the game fun!
UKISA
L2 Nick Hall
earned nominations for areas including his mentorship of aspiring L2s and other judges.
His response: The local Magic community I feel closest to is the Legacy-playing community across the U.K.
It's rare that you find a friendlier bunch, in terms of lending decks, socializing around events, and generally being helpful.
They're a really great bunch to judge around and play events with, and it's great we have a UK Legacy GP next year.
USA – Midatlantic
L3 Steven Zwanger earned nominations for areas including presentations on 2HG, Hidden Card Error and Mulligan Procedure Error.
His response: My favorite aspect of my local judge community is that the judges are so experienced that they really know what they're doing.
Even a lot of the L1's are former L2's who have judged multiple Grand Prix.
I find that the players are also quite respectful of judges, and there's a good relationship between players and judges here.
USA – Northeast
L3 Paul Baranay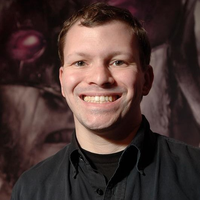 earned nominations for areas including his leadership with JudgeApps and emphasizing inclusivity in his opening remarks as the head judge of the SCG Baltimore Team Open.
His response: I mostly play at Montasy Comics in Midtown Manhattan. One of the great things about the store is that we have a pretty wide range of players, from folks who are just starting out to some serious grinders.
I'm sure we can be better, but on the whole, I think the veteran players do a great job of being welcoming to newcomers.
Playing at Montasy has helped me to get to know a ton of folks I otherwise wouldn't have ever met. It's pretty funny how often I bump into folks from Montasy at bigger events — even at events as far away as Grand Prix Las Vegas!
USA – Northwest
L1 Kimberly McDonald
earned nominations for areas including her help arranging travel and lodging logistics for judges and her tournament report for GP San Antonio.
Her response: It's hard to imagine my local community being any better than it already is, but after watching it grow for the last few years I believe Denver is a booming place to be as a player and judge. The local players are unbelievably supportive of each other whether it's a casual Commander night drooling over new brews or cheering on a teammate who qualified for the Pro Tour. The community is so vibrant and diverse, which leads to numerous exciting opportunities including playtesting, brew discussions and even non-Magic related hangouts. I love being a part of the community as a player because we all support each other during events and everyone loves chatting about recent tech and strategy. More importantly, we try to get to know each other. The amazing life stories I've heard from young and old players alike constantly remind me why I love where I live. We are all such unique individuals and have come together to create this very special and nurturing community.
More than that, I am so incredibly blessed to be surrounded by the local judge community. The Denver area has a very high population of judges, which means there are a multitudes of opportunities and opinions. I have benefited immensely from having so many seasoned and experiences judges within close proximity and they are always available via text or messenger for odd questions and feedback. Events are in abundance here and the higher level judges have worked diligently and successfully to create a dynamic and positive relationship with each of the TOs. Most importantly, I consider these judges close friends that I can share a drink or a draft with and know we all genuinely care about each other.
My community supports and thrives on growth, which is why I love it so much. The local L1s bond over board games or Commander duels and consistently encourage each other to pursue advancement and success. The higher-level judges push all local judges to be the best they can and provide ample opportunities to work on skills and interactions, especially because they know the value that judges bring to the community. Even more so, our players are immensely supportive. They congratulate judges who advance or certify for the first time and are always quick and willing to grill floor judges with unique and interesting rules interactions. The community here is fun, supportive and like a giant family. It's an amazing place to be!
USA – South
L2 Erin Leonard
earned nominations for areas including feedback she gave at GP Mexico City and her performance as registration team lead at GP Denver.
Her response: There was a time, about six months after I started playing Magic, when I commented that walking into my LGS felt like 'coming home.' My friend laughed and said, "A place where everyone knows your name?" And while cheesy, he was correct. I loved walking in those doors and being greeted by friends, immediately being asked what I was playing or invited to join a game.
As a newcomer to both the game and the shop, my concerns about fitting in had been unfounded. Guys offered to help me improve my decks, trade me cards, and teach me tournament fundamentals. As I immersed myself in the community, the terminology and ethics soon followed. After an exhaustive internet search, I finally asked someone and discovered that "fizzled" and "countered on resolution" mean the same thing. I learned that slow rolling when you have a win in hand is considered rude. (It just took me a while to figure out that I had a win in hand!)
I came from literally nothing in terms of the game. I had never seen or heard of it until a friend of a friend brought over a box of Theros and some guys offered to teach me a 'new game.' Let's just say that drafting might not have been the best introduction . . .  However my 5-colored deck of mostly 8 drops (the big ones are the best, right?) was amazing. I do wish that before we drafted someone had told me that you could add basic lands – I drafted every land from every pack because they were so exceptionally rare.
Terrible beginning aside, I'm extremely grateful that those guys kicked my ass that day. None of them let me win. They didn't even allow me to take back my awful plays. They did explain the rules to me, and require that I play by them. The guys in my local store treated me the same way. No one babied me. No one coddled me. They simply educated me, and demanded excellence. While I can't say it was an easy road, it was the right road for me. I'm sure there are folks out there who would have preferred a different experience – a handicap of sorts for beginners. That's just not my style. Growing up, my dad and I played a lot of games, and he didn't let me win. I learned to respect skill, hope for luck, and that winning and losing must both be accomplished gracefully. My LGS recreated those feelings for me. Each time I lost was a learning experience, and gradually I won a few games, and finally a few matches.
Along the way, the friendships I've made have connected us in many ways outside the game too. From pool parties and fantasy football to baseball games and Christmas cards. We've celebrated birthdays in a shop, brought our kids along to play, and shared our anniversary trip with crazy roommates. In the past year, I've attended a wedding and a funeral, sharing both the joys and the sorrows of life with my Magic community.
So in conclusion, my favorite thing about my local Magic community is the community itself – both the players and the judges, in person, and on the internet. Whether it's my Tuesday night legacy group, the grinders at a PPTQ, or roommates at a GP, the people are as much a part of the experience as the game itself and it's the shared experiences among those people that create the community that has made me who I am as a judge.
USA – Southeast
L3 Nicolette Apraez
earned nominations for areas including her efforts with L2 judge classes and her work at GP Mexico City.
Her response: When I moved from Wisconsin to Atlanta a few years ago, I was extremely sad to be leaving the community of players and judges I had grown to love so much. However, the Southeast, and Georgia in general, welcomed me with open arms. Through those Magic communities, I've met great friends, awesome mentors, new up-and-coming judges, and even the Real Estate agent who helped us by our new house!
Our regional Slack is filled with everything from a SOS-help channel and specific groups for regional projects, to channels where we talk about other games people have shared interests in. Since so many of my weekends are spent traveling to events, our Slack (and the judge classes that we prep for using Slack) has become one of the main ways I get to interact with my local judge community, even when I'm not in town.
As for the local Magic scene, I don't get the chance to get out to local shops as often as I'd like. However, I'll often find myself getting a friendly smile, a head nod, or a small Hi from players who likely live less than 20 minutes away from me, but whom I really only see at larger events. It's this odd "reppin' ATL" thing, where it's nice to see familiar faces when you are so far away from home. The Atlanta player base can seem a little crazy, but (at least to those in the community), it's part of its weird…charm. There seem to be stores for every kind of player, and while there are definitely people who prefer one store to another, they will rally behind players from all over the area when someone has a good finish at an Open or Grand Prix.
Congratulations to all the top Exemplar recipients! And remember, the deadline for submitting nominations for Wave 10 is August 1!