Hello Judges, and welcome to another Special Edition of the
Project Editions of Judge of the Week!
In project editions, we feature members of specific judge projects that have been nominated or projects which our team chose which deserve special recognition within the judge program!
This week, we've got a special feature for you, in that you get the combined powers of both Judge of the Week and JudgeCast, with your interview all in your listening pleasure on Judge Cast!

(Guess what card makes these three amazing tokens?)
Our Judge(es) of the week are the co-hosts of the now (in?)famous podcast, JudgeCast:
L2 CJ Shrader
from Smyrna, Georgia,
L2 Jess Dunks from San Jose, California, and
L3 (yes, we're saying it on here) Bryan Prillaman
from Orlando Florida!
Our project lead, John Temple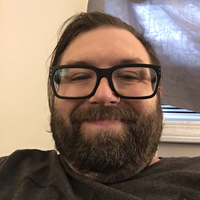 gets a chance to be on the podcast with them, and learn more about the genious behind the voices!
You can listen to the JudgeCast podcast here:  JudgeCast of the Week!
This might be the only time (for now) that you'll get to hear the interviewing process in the making, and we'd like to thank JudgeCast for this opportunity to feature them as Judge of the Week as well as having a chance to speak with them on their podcast!
[Editor note:  Bryan Prillaman has been featured individually as a Judge of the Week in the past!  You can read his interview here!]
See you all next week judges!