Greetings, judges!  As 2017 comes to a close and we begin to look towards 2018, we wanted to give the program's Regional Coordinators a chance to tell us about what they are looking forward to in the upcoming year.  Here is the first collection of responses; we will publish the second half at the beginning of the new year.
Jon Goud
 (Canada)
2018 is going to be an interesting time for my region. We have 4 GPs in Canada, which has only ever happened once before (2015), and for many Canadian judges this will be our first time judging for ChannelFireball. This presents new challenges, but also new opportunities. I was thinking about these things while I was watching our all-Canadian staff at Nationals this past fall and I couldn't help but smile seeing so much talent and eagerness. I am most excited to see the Canadian judge community rise to the challenge of being a GP-ready community, with solid leadership (and judges with leadership potential) and representing the backbone of a GP staff in our own right.
I look forward to seeing Canadian judges continue to connect with each other off the tournament floor through conferences and online communities. Our country is a pretty vast space and it can be easy for Canadian judges to feel isolated when we live so far away from each other. We are focusing on a greater number of smaller conferences to help bring people together, and I'm always pleased to see the enthusiastic responses from judges who have an opportunity to meet other judges they might not have otherwise.
Johanna Virtanen
 (Europe-North)

Next year, my region will have two Grant Prix events for the first time since 2001 (which, incidentally, was the year I started judging GPs)!  I am excited about this because it means more opportunities for judges in my region to judge at an international event and learn from each other as well as judges from other regions. Our region has some geographical challenges, so I don't get to see my people as often as I would like. In general, it will be interesting to see what the future brings for the Grand Prix circuit.
Angela Chandler
(USA-Southwest)

2018 will see a whole new leadership structure in our region and I am very excited to see how this re-energizes judges in our region and to see new leadership step in. This coupled with other changes in our region, such as increasing the number of conferences, holding multiple mock tournaments in 2018, creating online L2 classes and continuing to grow our fantastic judge community here in the Southwest is going to make for a year of evolution for us all.  I am also very excited to see 5 Grand Prix events here in the Southwest next year, including another fabulous Las Vegas multi-event GP. I look forward to 2018 and all of the opportunities and changes it brings for us!
Richard Drijvers
(BeNeLux)
2018 won't be the most exciting year for the BeNeLux region, still we have a few interesting things to look forward to. First of all, I will continue to organise 3 conferences, just like I did in 2017. (1 Leadership conference, 1 weekend conference, and a 1-day conference)  On top of that, there will be several mini-conferences. Basically, these will be judge dinners that get upgraded due to there being actual seminars given before, during or after the actual dinner.  Then there will be 2 Grand Prix events in my region again. One earlier in the year, in Amsterdam, and one later in the year, in Brussels. As there have been some changes to the organisational side of these tournaments, my community is looking forward to seeing how these events will go. Last, but not least, in October of 2018 my position as Regional Coordinator will be open for applications again. I am curious to see what that will mean for the region.
Stefan Ladstatter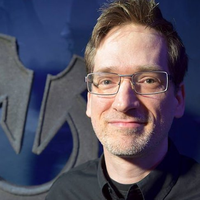 (German-speaking countries)

For 2018, my vision is to further strengthen the bonds within our regional community and our identity as a region. We will have more area conferences in addition to our big yearly regional conference and I want to improve visibility of the regional leadership team. Also, building on the incredible success of the L2 mentoring project, we will start offering L2+ refresher sessions for existing L2s in our region. I recently volunteered for a test run and I can't recommend it highly enough! Not only will this enable L2s to be better mentors, passing on their knowledge and experience within their local communities, it will also improve the experience of players at events, with the ultimate goal of making events a safe space for everyone involved in the game, fostering diversity and inclusiveness.
Adrian Estoup
 (Hispanic America-South)

The region last year experienced the biggest changes since it was generated, because what was Latin America Spanish speakers, is now Latin America South and Latin America North. With all of these changes, some internal projects need to be restructured so we will be putting lots of energy with the objective of organizing them. We will also put the focus on the countries of the Pacific that currently have the most development opportunities. So we hope to generate new instances of training, especially linked to conferences.
John Temple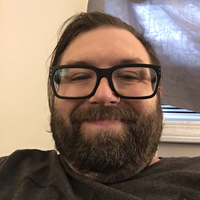 (USA-Great Lakes)
I am most looking forward to the amazing growth we will see in my region from the strong implementation of conferences. We have upped our conference schedule from running 3-4 conferences in a year to one each month for 2018. I believe that this will strongly help with developing the future of the judge program in the Great Lakes region while serving to eventually push more L2s out to HJ more PPTQs, relieving some of the pressure from the regions currently over-taxed L2s. I would like to thank David Elden
for coming to me with this plan about 6 months ago and I'm very excited to see it's implementation within my region.
Beyond that I am looking at the other projects we have in my region. Mentorship lead by Meg Baum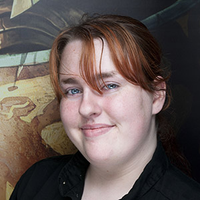 and Communications lead by Alex Smith
, and I'm incredibly excited at the prospects each of these projects beings to the tables. Communications will be revitalizing our blog, FB and Slack channels with relevant content on at least a monthly basis. The Mentorship project will be working hard to make sure that judge candidates are being hooked up with mentors at all levels through the Next Step program Meg Baum developed. All in all, 2018 is going to be a banner year for the Great Lakes region and I can't wait to see what we do in 2019!
Wearn Chong
 (Southeast Asia)
Last year when asked this question, I had said I wanted more L3s in my region. I got what I wanted, so for 2018 I would love to have more of the same! The great thing is, it's likely to happen too, so that's something I'm definitely looking forward to in 2018. Other than that, I'm borrowing ideas from my esteemed peers and will be gathering a team of motivated individuals to better help move our region forward. Projects, conferences, etc. I'm eager to see what we can do in 2018. Someone wiser than me once said "if you're doing it alone, you're doing it wrong."  I plan to take that advice further for 2018.
Vinicius Quaiato
 (Brazil)
2018 will be a great year for the Brazilian community and for the Judge Program as a whole, as I see it. Specifically to my region, I am eager to put several initiatives to run. Brazil is a large region, with more than 300 judges (200+ L1s, 60+ L2, 5 L3) and we need to start thinking and acting as so. A few of the initiatives I'm going to start in 2018: new ways to organize and experience Judge Conferences, trying a very decentralized model, Area Captains to work and develop areas far from the big centres, projects that will keep the Program growing and improving like L1 Preparation, L2 Preparation, L2 Growing and also L3 Preparation. Preparing the new wave of L3 will be a big challenge, as it is already a big need in Brazil, and 2018 will be a year to work a lot on this. Given that we currently don't have any of the mentioned projects, 2018 will start by being a very busy year.
For the Program, I expect it to enter in a more focused time towards diversity and underrepresented groups within the Program. I want to see representativeness and empowerment being discussed. I want 2018 to be a time for the Program to discover and set frameworks to work diversity as a first class matter. This is one of the subjects I've been trying to talk about and give voice in my interactions within Brazil and also with other RCs, PCs and L3s.
For what I've been seeing, the Grand Prix system is running pretty well. RC's opinions as well as regional needs are being taken in count and the Program is entering a new era when we speak on premier events. I am having a very good impression on this and I expect 2018 to consolidate that. 2018 will be a year for changes, improvements and development. I am excited and eager for that!
Rob McKenzie
 (USA-North)

I am most excited to see local growth opportunities. One of the big focuses I have been pushing in my region is "bringing value as a store judge" and a number of local leaders are providing key feedback and help to make local judges more valuable at stores. Jack Hesse
, Jacob Milicic
, Ken Andrs
, James Beltz , Jason Jenkins
, and Ken Bearl
have done solid work building out local store judges and helping judges get better at their stores. That's not an exhaustive list, it is just the guys that spring to mind. There are a lot of judges working to make store-level judging stronger, and I am very excited to see them and to see the growth of our store-level judging group's core skills through mini-conferences and some planned teleconferences
Cristiana Dionisio
 (Italy and Malta)

In 2018, Italy & Malta will be primarily focused on three important areas. One is Diversity and Inclusion; it will be my main focus to help judges with articles and conferences to understand such concepts as safe space, respect and inclusiveness. Having an environment that recognizes differences as an opportunity to complete each other and be better together is one of my priorities. The other area is quality of judges. With the absence of the Judge center, we suffered the impossibility to take exams and keep ourselves updated, or at least it looked more difficult to do so. In 2018, I'll push for more conferences focused on rules and policy and periodic quizzes, in order to guarantee to players and TOs the best service we can give.  The last, but not least, of my focuses will be the union and cooperation of the Italian Leadership group. Hopefully we will be reaching 10 L3s at the start of 2018 and together we can really work towards motivation, retention and growth of our community.
 Eugene Bazhenov
 (Russia and Russian-speaking countries)

2018 is going to be an interesting year! Much like the rest of the global judge program trying to define itself in a New World where it's separated from Wizards, our region will be looking into what opportunities we have for our judges to stay connected. Our region doesn't host premier events so a lot of that work will be building bridges between judge communities and stores.
Interested in reading what the other Regional Coordinators had to say about 2018? Read part 2 here!
If there is a judge who is also doing something exemplary, please nominate a judge TODAY!