Happy New Year, judges! As we say farewell to 2016 and hello to 2017, we wanted to hear from the program's 26 Regional Coordinators what they are most looking forward to over the next 365 days of officiating. Here are the first set of their responses; we hope to publish the second half later this month.
Rob McKenzie
(USA-North)
I'm personally excited to see the growth of regional leaders.  We have some fantastic leaders in the North that are starting to really stand out – Jacob Milicic
, Ken Bearl
, Zach Rivers
, Eric Evans
, Lee Henderson
, and Erick Carlsted
all spring to mind.  Not an exhaustive list by any means (and I deliberately left out judges that are growing strongly in a more TO role like Michael Petersen , Chad Divine
, and Brett Schoppert
) but a group of people I am really excited to be working with and to see become better versions of themselves.  The judge program is about people, and the people are the most exciting thing to me.
Eugene Bazhenov
(Russia and Russian-speaking countries)
I'm most excited about the fact that late in 2016 we've got another L3 in the region (Lev Kotlyar
) making us 3 and now we can start to work on major infrastructural projects in 2017. For example, we will be focusing largely on exponentially increasing L2 population and making sure remote Advanced stores have L2s available for PPTQs.

Jon Goud
(Canada)

2017 is going to be a great year for us – I'm looking forward to seeing our L2s really step up and create online communities where more isolated judges can participate and we can feel like we're part of something larger than our own backyard! There are particular communities in isolated parts of Canada that have a wave of L2 and L3 potential that are finally going establish their place on the map this year 🙂
Adrian Estoup
(Latin America – Spanish)
The Judge Program is living a time of changes and after several years, I saw this times with more or less intensity constantly so, don't feel afraid to the change!. The most excited for next year will be adapt the Judge Program for the NNWO. Specially for Latin America, we will be working very hard in communication and educational tools to improve the judge skills in all the region.
Steven Briggs
(USA – Central)
I am most excited about our growth in how we train judges and the new structure of our Judge Conference schedule for 2017.  Instead of hosting a couple of large regional judge conferences, our region will be hosting ten area/state conferences with the goal of having more unique judges attend conferences than ever before.  Cities such as Wichita, Kansas and Joplin, Missouri will finally have opportunities to host conferences.  This poses a huge logistical challenge – the expert judges we use to lead seminars are also in high demand for Grand Prix's, PPTQ's, and other large events, so we are creating teams of presenters to dedicate entire weekends to present in two different cities.
By having smaller conferences in more cities spread out across our region, I believe we will see a high level of engagement and growth in local judging.We face an incredible challenge as a program heading into 2017 when it comes to educating judges.  In the past, we have relied heavily on medium and large-sized events as training grounds for newer judges, but those opportunities are shrinking with each passing year.  This is requiring Regional Coordinators to work on new vehicles for providing the hands-on experiences and mentoring that judges need to improve their skills, including role-play based education and mock tournaments.  My goal from our region is to develop a number of "modules," kind of like the old-school Dungeons and Dragons adventure modules, that judges will be able to download with instructions and materials all in one kit and use them to conduct seminars in their own community.  This all said, I expect the area of judge education to be a primary area of development and growth for our program in 2017.
Stefan Ladstätter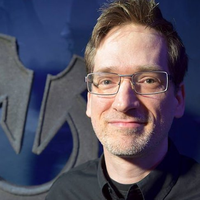 (German-speaking countries)
This will be my first year as RC, and I'm super excited about supporting my region's judges and building on the great community we have here. The quality of our judges is outstanding, and I hope we can increase it even more this year. Hopefully, we will also increase the number of new L3s in our region, which is long overdue! Some very successful projects are being developed by judges from my region, such as the Random Situation Generator and Remote L2 Candidate Mentoring, and I hope to see them go global in 2017. Finally, there will be sweet swag this year, can't wait to see it happen!
Giorgos Trichopoulos
 (Europe – East)
Earlier at 2016 the new maintenance criteria were announced for L2s and L1s, that would include some form of written test. We didn't manage to implement it this year, but we will this year. Additionally, the L3s are working at the moment on redefining their maintenance requirements, making them more quantifiable and stricter. I am excited about the challenges that those changes will bring, along with the definite raise in the quality of each one of us.
Richard Drijvers
(BeNeLux)
2017 will be a tumultuous year for the BeNeLux.
There will be an roll-out with more tasks for our Area Captains, we'll have 2 Grand Prix in our region, there will be a Leadership Conference for the first time ever and we'll have 2 separate Judge Conferences.
All in all, I think we will be very busy in trying to achieve a higher Quality in our judges, which will be our main focus for 2017.
Johanna Virtanen
(Europe – North)
I am very excited about our new regional projects that allow more judges to get involved in regional activities. For example, we are expanding our L2 training program, improving the use of our regional blog, and starting a regional mini-conference program. I am particularly excited about the mini-conference plans, since it will make conferences more accessible for judges different parts of the region.

Nathan Brewer
(Australia and New Zealand)
I am most excited to watch my region continue to grow and develop into 2017. We have such a vibrant and active community that I have no doubt that the most exciting thing that will come out of the judging community next year hasn't even been thought of yet.

John Alderfer
(USA-Northeast)

I'm still fairly new to this RC thing, but what has me most excited for this new year can be summed up in one word – Opportunity. Knowing my reputation, one might assume that I'm just talking about the tournaments that are coming up, since we have a lot of Grand Prix and other large events happening in and around the region and an amazing number of local stores running quality events. Don't get me wrong, that is definitely part of it, but more than that, this last year I've been impressed by the things that judges have been able to accomplish simply by seizing the initiative and running with it; I've seen judge meet-ups, education efforts, interesting ideas for projects and more. This year I'm excited to see what this amazing community can do and to do what I can to facilitate that process.
Scott Marshall
(USA-Northwest)
I'm really excited to watch 2017 unfold, as I'm expecting some big changes – not just in the USA-Northwest, but across the whole Judge Program.  Of course, I think most people are excited at the beginning of each year; there's just something special about what's really a rather arbitrary line being crossed (a new calendar year).
2016 brought a lot of change to the Judge Program, and the foundation laid last year sets the stage for yet more change this year.  Change is usually traumatic for many, and I hope that I can soothe some of the anxiety in my region, through a few mechanisms.  For one, I hope to enable more judge conferences – probably on a smaller scale, but hopefully serving more judges overall.  The Northwest region is quite diverse, geographically (spanning from Colorado to Alaska, and from Montana to Hawaii and Guam!), and localized conferences will help judges that aren't able to travel to Portland, Seattle, or Denver.
Wearn Chong
 (Southeast Asia)

The NNWO was introduced in 2016 and with it many changes. I'm looking forward to seeing how our Program Coordinators will be leading the Judge Program in 2017 and onwards, especially in the relaunching of 'Sphere' projects. I'm also excited about the the new ideas that will inevitably spring out as the program leadership changes and evolves with new people (eventually) bringing new direction. For my region, I'm looking forward most to adding a few more Level 3 judges to bolster our ranks and give us a needed boost!
If there is a judge who is also doing something exemplary, please nominate a judge TODAY!