After a long and thorough selection process, we are now glad to announce the new and renewed Regional Coordinators of:
We wish to thank Gavin Duggan
, Kevin Binswanger
and Edwin Zhang
for all the years they have served as Regional Coordinators. Their contribution has been huge and the whole Judge Program could only benefit by their presence among Regional Coordinators. We'll miss you guys.
On behalf of all Regional Coordinators we wish to welcome Hans Wang, Jon Goud and David Hibbs in the Regional Coordinators group. They will start their Regional Coordinator role shortly counting on the support and experience of Gavin, Kevin and Edwin who will help in the transition.
The selection process has been very difficult and time consuming for all the candidates and for the selection committee, the candidates had to first evaluate themselves according to the Regional Coordinators requirements then, in step 2, they had to answer very difficult and deep questions demonstrating that they would be able to handle and lead a Region and their judges.
The questions covered most of the Regional Coordinators aspects: deep evaluation of people and ability to provide feedback, understanding of needs, awareness of issues and ability to solve them, handling disputes with diplomacy and fairness, focus and dedication to the Region.
For this reason, Cristiana Dionisio
, as leader of the process and on behalf of all the panelists, wishes to thank everyone who applied.
Also, Cristiana wishes to thank the Regional Coordinators who have hugely contributed to the creation of the Regional Coordinator Selection Process: Steven Briggs
, Kevin Binswanger
, Edwin Zhang
, Sergio Pérez
, Adrián Estoup
, Guillaume Beuzelin
and David Lyford-Smith
.
And all the panelists who put focus and dedication to this process for many weeks:
Adrián Estoup

Cristiana Dionisio

David de la Iglesia

Eric Levine Gavin Duggan

Kim Warren

Paul Baranay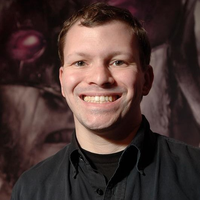 Sebastian Pękala

Sergio Pérez
Both projects took a lot of time, communication and commitment, we could never thank them enough.
You can congratulate these Regional Coordinators on the Magic Judges Facebook page.