Here are the November 2015 judge anniversaries!
15 years
Sandro Manfredini
from Pisa, Italy
10 years
Guisheng Xiao
from Dalian, China
Tim Daldrup from Phoenix, United States
Jason Corrigan
from Liverpool, United States
Matthew Atias from Smithtown, United States
Maciej Fidzinski
from Warsaw, Poland
Kepa Arrieta
from Pasai Antxo, Spain
Hironobu Sugaya
from Yachimata-shi, Japan
Davide Succi
from San Giovanni in Persiceto, Italy
5 years
Boris Bailloux from Toulouse, France
Michael Larsen
from Naestved, Denmark
Matt Sauers from Indianapolis, United States
Morgan Meehan-Lam
from Hobart, Australia
Andrej Selivra
from Culver City, United States
Raven Fox
from Raleigh, United States
Ryan Cameron
from Peterborough, Canada
Aaron Graham from Perth, Australia
Jerome Durif
from Royat, France
Brian Denmark
from San Rafael, United States
Mark Koster
from Leiden, Netherlands
Joel Teply
from Lincoln, United States
Andrew Mantha
from Ottawa, Canada
Michael Bauman
from Rochester, United States
Ibrahim Ayazalp
from Waalwijk, Netherlands
Alberto Laurenzi
from Sogliano al Rubicone, Italy
Arturo Alvarado Picazo
from Ensenada, Mexico
Haitao Jia
from Shanghai, China
Oliver Blank from Jegenstorf, Switzerland
Zak Turchansky
from Edmonton, Canada
Marco Antonio Garcia Priede from Gijon, Spain
William Anderson
from Niskayuna, United States
Congratulations, and thank you for all your hard work!
This month's featured judge is Kepa Arrieta from Spain. Regional coordinator Sergio Perez had gathered a few thoughts from leaders within the community that say this about Kepa:
Sergio Pérez
(RC):
Kepa was already a judge when I started judging, and has been always there as a continuous reference in the North of Spain. Being on a more or less isolated area didn't stop him from being not only active online but also a strong support for all TOs and judge candidates around him. Nowadays he's my eyes on the projects management in Spain, he helps training both L1 and L2 candidates and keeps being an asset to events in the North with his high activity covering PPTQ and other events when needed.
We're all very happy to celebrate Kepa's 10th anniversary today and I'm sure we will celebrate more in the future. Thanks Kepa!!! 😀
Alfonso Bueno
:
Kepa has been one of the most reliable judges in Spain for… well, forever. He's always there when a judge is needed for an event, but he's also always there when the community needs support. He has been doing an outstanding service to the community by keeping in order the bunch of projects run in Spain, making sure everybody knew what projects are looking for new members and motivating people to get involved. Thanks Kepa.
Dani Solé
:
When I judge in a tournament with Kepa I know for sure that this tournament is going to be a wonderful tournament. Kepa is always there with a smile in his face, even when we are really tired after many rounds. His attitude during tournaments is very valuable for other judges to keep their motivation. Thanks!!!!
Sergio García
:
He is the pillar judge on the north of Spain, he always probide quality to events in terms of consistency, feedback and fun. It's wonderful to see how Kepa have been mentoring new judges generation after generation and of course, It's always awesome to judge with him! Thank you Kepa!
This month, we are celebrating two
Level 3 anniversaries
. At the 2005 World Championships in Yokohama, Japan both
Christian Gawrilowicz
and
Cristiana Dionisio
certified for Level 3. We have gathered a few thoughts from other judges about these two and their impacts on the Judge Program.
First, fellow Austrian Level 3, Stefan Ladstätter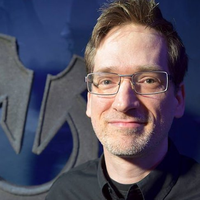 had this to say about Christian:
"Christian (or Chriga, as we call him) has been part of the Austrian Magic scene since the very beginning, running tournaments and national rankings before there was even something called a 'DCI'. Since then he has touched the lives of countless Magic judges all over the world. Due to his extensive travels and his Japanese language skills, Chriga is a welcome guest at international GPs, with a focus on mentoring remote judges especially in the APAC region.
On a personal note, many years ago, I was playing with my son in a Two-Headed Giant Prerelease. We were absolute newbies, and took ages to think about every turn. Most Magic players were patient with us, but in round 3 we encountered a pair of bullies who made unfriendly remarks and went as far as accusing us of cheating. Thankfully, Christian became aware of the situation and immediately stepped in. He pulled the guys away and gave them a stern talking to (and a game loss). And then told us to play faster, heh. I was very impressed with the way he diffused the situation and made us feel safe, and years later, the memory of this incident inspired me to become a judge myself."
Christian's Regional Coordinator, Michael Wiese
added his own thoughts:
"Christian has been around from my earliest memories. I am unsure when or where I met him for the first time, could be Austrian Nationals or any given European GP back in the days (at least 10 years ago). Since then I have gotten to know him as the Judge who wants to improve judging at big events. He is traveling a lot (and maybe more than this 😉 ) and is mostly active in Asia. Thanks to him the Judge program has develop a lot in this part of the world. Thank you Christian!"
Second, we get to hear some comments from several members of the Italian Magic community about Christiana.
From L3 judge, Matteo Callegari
:
"The ways Cristiana shaped the Italian community in these first 10 years as L3 are many and all of them impressive.
The first time I was completely amazed by her strenuous efforts in improving judges' life was back in 2008 when she introduced the concept of Meritocracy: the better a judge would perform at tournaments or outside them the best chances of obtaining support from the judge program. I cannot forget for how long I jumped in my office after I received a mail from Cristiana offering a sponsorship to my first PT as a judge… to Honolulu… as a thank you for my activity!
And the second time was a bit later when I realized that Cristiana not only had high standards and goals for herself and the community but she also was determined to reach each single of them. I only once labeled one of her projects as impossible because impossible would be to have 10 Italian judges at an international event outside Italy. It was 2010 and at that time it was highly unusual to see Italian judges at European events… until PT Amsterdam where Cristiana managed to have 10 Italian judges on staff and she even gave up her slot to allow for another Italian judge to live the PT experience. Thank you for teaching me never to think something is impossible in our judge life!"
From L5 judge, Riccardo Tessitori
:
"When I first met Cristiana, she was a very young L1 whit great curiosity and passion. After a short time, I thought that there might have a "spark" inside her, and that she could have been a great judge. Years passed, her passion grew, her skills improved… and she has become a brilliant Regional Coordinator of a healthy and vibrating community, and also a worldwide famous Grand Prix head judge. Her ethics and her psychological skills are of top quality, and there are multiple people who consider her one of the most influential people for their career as a judge and also for their personal growth."
From L3 judge, Salvatore La Terra
:
"The best memory I have of Cristiana happened during the judge dinner at the end of Italian Nationals 2009. I had invited my sister and my wife to join us, and they spent the evening dazzled by the weird environment (hot topic that day: who is better, Kirk or Picard? I'm *not* making this up). But when our Regional Coordinator stood up and gave her annual "state of the union" speech, they really understood why I love to judge and why I call this community "family"."
From former Italian Community Manager, Enrico Boccabianca:
"Cristiana is one of those people that are capable to literally change the life of people around her. I met her in 2003, it was my first National championship as Wizards employee and it was her first as a Judge. I was always impressed by her passion and that's why I made her judge coordinator for Italy. She was always strongly promoting meritocracy and justice and in this way she became a big contributors to the growth and level up of the entire judge program in the last 10 years. Cristiana, congratulations for this milestone, my best wishes!"
From Level 3, Walter Zara
:
"Cristiana took me from Level 1 to Level 3, helping me finding motivations to carry on. She was always able to present changes in the judge program in a positive way. She is the core of our (judge) family. She coordinates not only the judge community but also our emotions."
From Level 3, Davide Succi
:
"Almost ten years ago, when I was a young level 1, I offered to judge as a volunteer in a PTQ in Florence. There I encountered a person I have never expected to meet in such an environment: a radiant girl with whom I started to joke as if we knew each other for a long time. You were Level 3 in few months, and that year was the starting point of your work that radically changed the judge program. In these 10 years, we shared many experiences, and I'm really happy to have a "boss" – friend like you. Thank you 🙂 "
Thanks to Christian and Cristiana for their hard work and dedication to the Judge Program and congratulations again on this anniversary.
Happy anniversary to all of you!  Look forward to many more years of judging from you all.