Here are the July 2017 judge anniversaries!
15 years
Evan Carrier
from Erie, United States
Nathan Young
from Toledo, United States
Ryan Stapleton
from Chantilly, United States
Takafumi Sugiki from Toyama-shi, Japan
10 years
Daisuke Okabe
from tokyo kita-ku, Japan
Fumiki Nakano
from Utsunomiya-shi, Japan
Benjamin Millman
from Calgary, Canada
Eric Bojorquez from Merida, Mexico
5 years
Patrick Hannesschlager
from marseille, France
Brian Perry Jr.
from Ossineke, Michigan, United States
Rodrigo Páez from Antofagasta, Chile
Pakhawadee Palungwachira
from Bangkok, Thailand
Carlos Velásquez from Girón, Colombia
Kenneth Ernesto Peralta Pop
from guatemala, Guatemala
Keith Temple from San Diego, United States
Lev Kotlyar
from Moscow, Russia
Nick Sirman
from Ottawa, Canada
Daniel Bretherton from Hamilton, New Zealand
Erik Milan
from Pampatar, Venezuela
Daniel Bretherton from Hamilton, New Zealand
James Back from Oxted, United Kingdom
Vladislav Polovinkin from Voronezh, Russia
Ted McCluskie from Ottawa, Canada
Sebastian Beroiza from Antofagasta, Chile
Patrick Hinton
from Wooster, Ohio, United States
Jeff S Higgins
from Tualatin, Oregon, United States
Evgeniy Bryzgalov
from Perm, Russia
Andrew Murch from Roseville, California, United States
Ryan Hockersmith from Rock Hill, South Carolina, United States
Tony Soliz
from La Habra, California, United States
Ana Maria Leal Oliva
from Cadiz, Spain
Ryan Bez
from Santa Barbara, California, United States
Sonia L'hopital
from Sydney, Australia
Benjamin Brueseke
from San Diego, California, United States
Lev Kotlyar
from Moscow, Russia
Christopher Thompson
from Ocean Springs, Mississippi, United States
Mathias Bove
from Odense, Denmark
Bruno Gomes da Fonseca
from Belo Horizonte, Brazil
Sam Marston from Baton Rouge, Louisiana, United States
Bryan Spellman
from Denver, Colorado, United States
James Passfield
from Berlin, Germany
Pierrick Visentin
from Paris, France
Charlie Ringer from Isle of Wight, United Kingdom
Stephen Matousek from Portsmouth, Virginia, United States
Shai Friedmann from Ginnegar, Israel
Daniel Toledo from Valladolid, Spain
Petit Arnaud from Douai, France
Mike Marushia from Virginia Beach, Virginia, United States
Lily Chen from Amsterdam, Netherlands
Nathaniel Graham
from Columbia, Missouri, United States
Jonathan Ruth from Normal, Illinois, United States
Craig Teppert
from Greeley, Colorado, United States
Andrew Rula
from Boston, Massachusetts, United States
Jayson Kemper
from Fayetteville, Arkansas, United States
Megan Green from Las Vegas, Nevada, United States
Eduardo Gavilan
from Santo Domingo, Dominican Republic
Pedro Pappaterra
from Santo Domingo, Dominican Republic
Bradley St. Pierre
from Franklin, Massachusetts, United States
Guarocuya Batista from Distrito Nacional, Dominican Republic
Marcus Hensing
from Copenhagen, Denmark
Nadav Shiffman
from San Diego, California, United States
Cory Ashline from Topeka, Kansas, United States
Andrew Smith
from Muncie, Indiana, United States
Chi Zhang
from Shanghai, China
Carl Atherton from Middlesbrough, United Kingdom
Camden Adkins
from Atlanta, Georgia, United States
Andrzej Siwoń from Warsaw, Poland
Paul Serignese from Glastonbury, Connecticut, United States
William Culala from Amarillo, Texas, United States
Ben Lawler
from Lexington, Kentucky, United States
Daisuke Taki
from Machida, Japan
Milton Figueroa
from Miami, Florida, United States
Ivan Markov
from Sofia, Bulgaria
Robert Liu
from Sydney, Australia
Yao Yao from China
Amber Kintner
from Jefferson City, Missouri, United States
Ricardo Teixeira
from Barreiro, Portugal
Aurélie Violette
from Paris, France
Alex Lowe
from Hamilton, Ohio, United States
Janusz Bulakowski
from Gdansk, Poland
Patrick Vorbroker
from Roanoke, Virginia, United States
Chris Parsonage from Edmonton, Canada
Meng Jin
from Shenzhen, China
Gustav Kjellström from Stockholm, Sweden
Corey Sarsfield from Brooklyn, New York, United States
Brett Schmuckler from Dresher, Pennsylvania, United States
Nicholas Chmielewski
from Brisbane, Australia
Jorge Camejo from East haven, Connecticut, United States
Jesse Onland from Waterloo, Canada
Ishon Avila from Toledo, Ohio, United States
Stephen Whelan
from Mount Pearl, Canada
Aaron Arnold from Fort Collins, Colorado, United States
James Peiskee from Stephenville, Texas, United States
James Kerr
from Midlothian, Virginia, United States
Eric LeBlanc
from Metairie, Louisiana, United States
Robert Knox from Chicago, Illinois, United States
Antti Koivisto from Tampere, Finland
Joakim Söderqvist from Stockholm, Sweden
Gregory De Bonis from Sao Paulo, Brazil
Javier Campos
from Mexico City, Mexico
Sebastiaan Bergers
from Arnhem/Nijmegen, Netherlands
Tim Allen from Edinburgh, United Kingdom
Brock Sprunger from Eugene, Oregon, United States
Fabrí­cio Gomes
from Teresina, Brazil
Daniel Virag
from Budapest, Hungary
Paul Richardson from Bedford, United Kingdom
Alvaro Monasterios
from La Paz, Bolivia
Pietro Sanjines
from la paz, Bolivia
Jason Reed from Merced, California, United States
Mark Hartley from Tampa, Florida, United States
Vladislav Gankov
from Sofia, Bulgaria
Carlos Ignacio Ballivian Pedraza
from La Paz, Bolivia
Carlos Mercado from La Paz, Bolivia
Andre Crivello
from Cudahy, Wisconsin, United States
Martin Melander
from Stockholm, Sweden
Nicholas Estorga from Moreno Valley, California, United States
Paul Reinhardt from Pensacola, Florida, United States
Calvin Rarie from Navarre, Florida, United States
Scott Willis
from Cincinnati, Ohio, United States
Dmitry Kireev from Kemerovo, Russia
Genevieve Goneau
from Ottawa, Canada
Josh Lewis from Richmond Hill, Georgia, United States
Michael Cleaver from Cranford, New Jersey, United States
Hector Casanova
from Santiago, Chile
Brian Thomas
from Lancaster, Pennsylvania, United States
Kevin Greeson from Lancaster, California, United States
Forbes Chatchayanusorn from Bangkok, Thailand
Ben Meyer from San Diego, California, United States
Congratulations, and thank you for all your hard work!
This month we are featuring 6 judges: Jeff Higgins, Ryan Stapleton, Michael Wiese, Davide Succi, Walter Zara, and Antoine Bouaziz. First, we have Jeff's RC (
Scott
) sit down electronically for a mini-interview with Jeff:
Jeff S. Higgins has been a wrecking ball – in a good way! – for five years, and the Judge Program is better for his contributions. Rather than just scrape together a bio, I thought you'd enjoy this interview, conducted between Jeff (SHiggins), and his RC, Uncle Scott (US).
US: So, you certified at GP Anaheim in 2012; who/what inspired you to become a judge?
SHiggins: I was in a local player group down in Southern California with Leo Maros
, and I had been hating the current standard format so I tested on Sunday of that GP. I really wanted to stay connected to the community without needing to play in every event.
US: Why do you continue to judge?
SHiggins: This is the best gaming community I've been a part of. I'm pretty good at running events and creating fair & fun opportunities for all players, and I want to continue to help make that possible.
US: Got any ridiculously funny stories to share?
SHiggins: My judge existence is full of ridiculous things; from getting immortalized by Reddit, to having Phillip Wulfridge
troll me with a homemade shirt, to Frank Stanley
and Max Perlmutter making a posterboard of me.
US: What's the one thing you wish more players knew? Judges?
SHiggins: I wish more players would communicate with opponents more. So many calls I take are because of people not communicating because they think they are getting a competitive edge, and they're often wrong. I wish judges stopped looking at levels as an RPG system.
US: How often do you play? favorite formats?
SHiggins: I love drafting the most. I don't play a ton, but when I'm at home I'll usually hit up an FNM.
US: All-time favorite deck(s)? card(s)?
SHiggins: Deck would be Theros Standard Abzan or Zendikar Standard Cruel Control. Cards Cruel Ultimatum or Garbage Fire
US: and how about favorite art?
SHiggins: Garbage Fire; I own the art.
US: On to some Muggle stuff: what do you do to support your cardboard crack addiction?
SHiggins: Contract work around Portland and judging. I don't buy a lot of cards.
US: Do you like music? got a favorite artist/album/song?
SHiggins: No favorites, but Rolling Stones, Blink 182, and most electronic music (house, trance, etc), are the things I listen to the most.
US: and, how 'bout movies?
SHiggins: My favorite movies are Ghostbusters, Dodgeball, and The Departed.
US: Books – favorite book, author?
SHiggins: David Halberstam is a huge favorite of mine. The Coldest Winter is my favorite book of his; it tells the story of the Korean War, and does an amazing job at that.
Next up, Ryan Stapleton is celebrating 15 years in the program! His RC,
Nicholas
, celebrates with a few thoughts:
Ryan Stapleton has been a mainstay of the Mid-Atlantic region for a very, very long time. We've shared many events (our first being US Nationals in 2007) and fewer games of EDH than I'd like. One of the things I value and enjoy most about being Ryan's colleague, and his friend, is that he knows how seriously to take judging. He takes it just that seriously, and no further. Ryan has a fantastic attitude when it comes to judging, and the kind of steady calm that makes it hard to panic, even if it seems like there's plenty of reason to do so. His infallibly positive attitude has helped me get through a number of events.
What you might not know about Ryan is that he's also one of the pillars of our regional community. Ryan regularly organizes events locally — hosting gatherings at his home or simply hosting dinners out — and has set a fantastic example of community-based judging that I wish I'd see more of. Ryan keenly understands how a strong judging community can really enrich one's own participation in the program, and I know that many judges in the region have been the beneficiaries of that understanding. Ryan's been a judge for more than a decade, and his experience is an invaluable resource to the judges with whom he works.
I don't know any judge in my region like Ryan Stapleton, but I wish I had a lot more judges in my region like Ryan Stapleton. There are so few judges with the same relentless enthusiasm and eagerness to conquer any task as Ryan. You can ask him to do anything from help run on-demand events to Head Judge an 800-player event, and he'll approach it with the same positive, eager, fearless attitude. Ryan is truly an asset to the region, and to the program at large.
Thank you, Ryan, for your many years of dedicated service making Magic better in the Mid-Atlantic. It's an honor to call you a peer, and a privilege to call you friend.
There are a quartet of Level 3 anniversaries to share this month. First, July marks the 10th anniversary of Michael Wiese certifying for L3. Current German-speaking Regional coordinator,
Stefan Ladstätter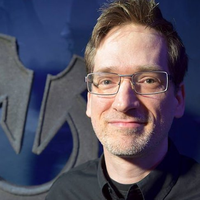 , has this to share about Michael:
"I am very proud to announce Michael Wiese's 10-year anniversary as L3! Michael became L3 almost by accident. It was during US Nationals in 2007 where he was interviewed for the role of L2 Trainer. Imagine, back in those days, only L3+ judges and L2 Trainers were allowed to test L1s! His panelists were so impressed by his passion and skills that they made him L3 on the spot!
It was only a matter of time until he became Regional Coordinator for the German-speaking countries, a role that he served for 7 years. During his stint as RC, he oversaw an immense growth in number and quality of the judges in our region, guiding our community with patience, humor and never-ending goodwill. These traits not only make him an awesome judge and leader, but also one of the best mentors I have ever met. From my first GP to becoming Regional Coordinator, Michael has been a key influence on me as a judge, and I'm still humbled to follow in his footsteps.
Michael is also well known for his logistics expertise at events big and small, local and global. Scores of GPs have benefited from his planning and his quick thinking. Whenever I witness him at an event, I am amazed at the seeming effortlessness with which he fulfills even the most demanding tasks, not to mention the fun everyone has in his company, both on duty and off.
Michael, while you haven't been as involved lately as you used to be—little ones and a demanding job can do that for you—your impact on the judge community cannot be understated. You have touched and enriched the lives of countless judges, and to me you exemplify the best qualities of a judge—professionalism and kindness. I hope you'll stick around for at least another 10 years!"
Next, Italian Regional Coordinator,
Cristiana Dionisio
, shares some thoughts about a pair of Italians who both reached the 5-year mark of being Level 3: David Succi and Walter Zara:
"Davide's technical and logistics skill are only one aspect of his great qualities and contribution. In recent years, Davide has taken the lead of the Italian L2 certification sphere in Italy and Malta and together with his team, he has helped dozens of judges to become L2, to be better in each L2 requirement, to understand how to be part of a community.
His advice in the Italian L3 group is vital and his experience in big events are always great assets. Davide is an awesome Team Leader, HJ, judge, friend. Thank you Davide for your support, challenge, wisdom in these years as L3 in the Italian community and in the international events.
Walter's best quality is his capability to understand people, to be empathetic, to communicate with others.
Since he became L3 he has taken the lead of the communication sphere doing a great job as a leader of a huge team of people who work every day to provide support to judges, players and TOs in our local forums and FB pages. In the Italian L3 group, Walter often proposes a vision of situations that I and other L3s don't see, providing, in that way, a wide spectrum of options and possibilities that we wouldn't consider without his input.
He is present on a daily basis in the communication channels and people can rely on him each time they need a L3 presence.
Thank you Wally, keep rocking!"
Finally, we hear from French RC,
Guillaume Beuzelin
(with help from some others), about Antoine Bouaziz and his 5 years at L3:
"Antoine Bouaziz is a judge with very special set of skills comparing most of us. The first thing that stroke people in general are his quality regarding his human relationship and his will to understand and help other people to improve and develop their potential. I asked very few people to help me to write this text but I'm sure I could have gather dozen of testimonies like Kevin and Mikaël wrote.
From Kevin Desprez
:
Antoine, you are a unique judge by many aspects.
I remember that day where you tested for L1. You were by far the most prepared candidate I had seen in the weekend. I was a bit skeptical though as I couldn't imagine someone would create their DCI number only to take the L1 test.
Back to a time where most judges were heavily playing and were sliding to judging, this was one of the many unique aspects of yours.
Another of these is how much you care for people. I'm unclear I've met someone who is as considerate of others as you are.
No matter what you were going through, you were always considering others before yourself.
I'm fairly sad your job is pretty restrictive for your ability to attend events, as you are a powerful and inspiring team leader.
Happy anniversary.
From Mikaël Rabie
I met Antoine in a FNM in Paris 9 years ago. I was in Paris for exams, and I found a shop to play Magic on Friday. It was weird to see someone in a judge shirt for an 8 players tournament, asking if I needed some advice. It was a few years later that I discovered that he was going to each shop providing some help and gathering information. He developed this way the Parisian community, looking for potential judge candidates, and proving to shops the usefulness of judges.
The second quality that Antoine develop and that is super useful as a level 3 is his Magician skills. Since he passed L3 5 years ago, he has been able to catch a player marking his cards in a pretty interesting way, another one marking his opponent cards while shuffling to be able to manipulate the deck later in the game. Antoine assisted couple of head judges undercover to give his opinion regarding a potential deck manipulation. As his technical level is clearly above the average level of the judges in general we could be in a position where we would blindly follow his judgement, but Antoine, as the teacher he likes to be, likes to explain the whole situation explanation how, why and what a player is doing something. A potential downside of paying more attention of deck manipulation could be to start to develop a paranoia thinking that everybody is cheating, but once again Antoine does a pretty good education job to prevent this happening.
To sum-up, I would said that Antoine is an exceptional judge that not enough people have the chance to interact with In Real Life but who is bringing a real added value to the program. Today let's highlight a man from the shadow."
Congratulations to all of these fine judges and many thanks for their years of service to the program!
Happy anniversary to all of you!  We look forward to many more years of judging from you all.