Here are the September 2017 judge anniversaries!
15 years
Frank Wareman
from Den Haag, Netherlands
Davide Brambilla from Lecco, Italy
Adrian Estoup
from Temperley, Argentina
Jeremy Albert
from Mount Vernon, United States
Jared Sylva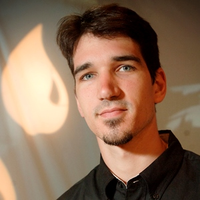 from Salem, United States
Jun Yanagisawa
from Matsumoto-shi, Japan
10 years
Miklós Tóth
from Budapest, Hungary
Ondrej Hatala from Martin, Slovakia
Alexandros Kyriakidis from Thessaloniki, Greece
Bruno Santos
from Sao Paulo, Brazil
Niko Leporati
from Soliera, Italy
Alexandre Dos Santos from Paris, France
Mike Garee from Rosamond, California, United States
Mikhail Stroev from Khabarovsk, Russia
Michael snodgrass from fort wayne, Indiana, United States
Jose Maria Gallardo Mancebo
from S/C de Tenerife, Spain
Hector Rodriguez
from Las Palmas de Gran Canaria, Spain
Gonzalo Garcia
from Las Palmas de Gran Canaria, Spain
Ian Ferrel from Santa Barbara, California, United States
Samuel Reed from Winooski, Vermont, United States
5 years
Adrian Pietura
from Warszawa, Poland
Blake Wasung
from Sylvania, United States
Łukasz Bylica from Świdnik, Poland
Yonatan Kamensky
from Boston, Massachusetts, United States
Dale Van Vleet from Merrillville, United States
Tommy Collins
from Auckland, New Zealand
Mark Day from Mississauga, Canada
Yi-Xun Wang
from Taichung City, Taiwan
Ric Pittman from Charleston, West Virginia, United States
Timothy Marotte from Nashua, New Hampshire, United States
Andrew Douglass from Danvers, Massachusetts, United States
Ralph Glätsch
from Hamburg, Germany
Ian Fagundes from São Paulo, Brazil
Wei Quan Wong from Singapore, Singapore
Vincent Roscioli
from Bristow, Virginia, United States
Jedson Winter from Linwood , Michigan, United States
Gonzalo Perez
from Bilbao, Spain
Robert Romine
from Cookeville, Tennessee, United States
Peter Macaluso
from Tampa, Florida, United States
Ricky Powell from Lynchburg, Virginia, United States
Walter Emmitt
from Greeneville, Tennessee, United States
Michael McGee from hainesport, New Jersey, United States
Martin thernlund from Kalmar, Sweden
David Nilsson from Ronneby, Sweden
Cheol-Min Shin
from Seoul, South Korea
Jasper Heijdra from Hoorn, Netherlands
Grae Gadzinski
from Eagle, Idaho, United States
Jakub Roh
from Stablovice, Czech Republic
Candy Tan from Portland, Oregon, United States
Jona Perkins from Portland, Oregon, United States
Derek Peterson
from Boise, Idaho, United States
Phillip Drennon from San Leandro, California, United States
Eric Cheung
from Lake Forest, California, United States
Diego Loayza from Lima, Peru
Rudá dos Reis
from Bauru, Brazil
Kenan Rhoton from Barcelona, Spain
Ben Litz
from Lexington, Kentucky, United States
Douglas Holz from Rio Grande, Brazil
Harold Williams from Plano, Texas, United States
Sergi Herrero
from Barcelona, Spain
Francisco Martínez
from corbera de llobregat, Spain
Milton Gómez from Managua, Nicaragua
Jordan Johnston
from Las Vegas, Nevada, United States
Alexandr K. from Cherepovets, Russia
André Marcatti
from São Paulo, Brazil
Brian Brown
from Durham, North Carolina, United States
Chris Crampsie from St. Petersburg, Florida, United States
Danny Maher
from Strongsville, Ohio, United States
Timothy Jansen from Chicago, Illinois, United States
Joshua Dobson from Southbridge, Massachusetts, United States
Nick Crocker from Mount Pearl, Canada
Alexander McNease-Lewis from Boston, Massachusetts, United States
carette thomas
from clermont de l'oise, France
Roger Dunn
from Orem, Utah, United States
Jan Bangert from Düsseldorf, Germany
Jun Yu from North Hollywood, California, United States
George Queen
from Ogden, Utah, United States
Dennis Price from Los Angeles, California, United States
Michael Friedman from Ann Arbor, Michigan, United States
Youngjun Kim
from Seoul, South Korea
John Kmiecik
from Detroit, Michigan, United States
Asier Sánchez from Sestao, Spain
Ronald Thompson
from Seattle, Washington, United States
Bret Siakel
from Chicago, Illinois, United States
Soo hong Sim from Busan, South Korea
Alexander Ferdynus from Mississauga, Canada
Dan MacDonald
from Woodstock, Canada
Kil Ho Lee from Busan, South Korea
Sander Nobel
from Hilversum, Netherlands
Priscila Maldonado from Miami, Florida, United States
Allion Salvador
from Seattle, Washington, United States
Michael Cormier from Clearwater, Florida, United States
Chen Chen
from Shanghai, China
Sean Thielman from Manchester, United Kingdom
Gong Jiawei from shanghai, China
Dan Oksman from Gnosjö, Sweden
Takehiko Matsumura
from Saitama, Japan
Joshua Anderson
from McAlpin, Florida, United States
Arnau Rosas
from Castelldefels, Spain
Carl Butcher from Stevenage, United Kingdom
Pau Canadell from Castellfollit de la Roca, Spain
Leonardo La Marca
from Milano, Italy
Congratulations, and thank you for all your hard work!
This month we are featuring 4 judges' anniversaries: Adrian Estoup, Frank Wareman, Jared Sylva, and …me! We are also celebrating one L3 anniversary: Oli Bird! First,
Carlos
has collected some words on how Adrian has shaped his region as RC:
Carlos Ho
, L3 from Panama City, Panama
I don't remember how I ended up talking to Adrián before my first trip to Argentina, for GP Buenos Aires 2008. We chatted on Google Chat about random stuff, including how to reach Iguazú Falls and a little known place in Argentina called San Ignacio Miní.
Adrián was a L2 back then, but very eager to know how things worked in the program and how to run good events. He started traveling to GPs in Europe, honing his tournament logistics skills, while getting himself deeply involved in the efforts to build a solid Latin American judge community. He was a L2 when he became an important part of the community-oriented judges in Latin America, looking way beyond the borders of Argentina, trying to help out as much as possible. Some of the best memories I have is meeting with Adrián, Damián Hiller
and Alejandro Raggio
at a McDonald's outside of Disneyland Paris to discuss the Latin American community.
Damián and I couldn't wait for Adrián to become L3 so he could help out even more. Once Damián decided to look for a change in the Regional Coordinator position in Latin America, Adrián was the most obvious choice to fill in those shoes. One thing all of the judges from the current Hispanic America North region have to be grateful to Adrián is that since Damián had worked hard on building a solid infrastructure for Latin America, Adrián could focus on the countries up north, putting a lot of focus on helping Mexico, Central America and the Caribbean. ¡Gracias, Adri!
Julio Sosa
, L3 from Buenos Aires, Argentina
I remember that my first interactions with Adrián were quite sporadic, random chatters about judging after I got to L2, but no more than that. I used to see the L3s as a group of unreachable people, far from the rest of us mundanes. As time passed by, we started getting in touch more and more frequently and our conversation topics started to diversify, getting to know the person behind the black shirt; distances were getting shorter, L3s started to look more like normal people, and I gained a friend on the way.
I consider Adrián as one of my biggest mentors within the judge program. Not only because of what I have learned from him, but also for the opportunities he has given to me to find my place in the judge program and as a L3 in our region, I'm not sure if my journey within the program would have been the same hadn't I known Adrián. I am very grateful to have met judges like him to look up to them, and I hope him to be around for many many more years to keep learning from him.
Agustín Mopty
, L2 from Buenos Aires, Argentina
I once recogniced Adrián for his involvement in the lives of the judges in his region. "Lately, I noticed that you've been worried for the well being of all the judges you can reach, every judge near you and that you can know about, not just for their work inside the judge program"
In every region there should be one or more headlights. Ideally, one of those is the RC. I hope in every reigon they have the possibility to reach out to their RC as we do here, knowing he will be there to help us, with our work in the program or just with something else in our lives.
"I worry too much about judges", he said to me once. "You worry about people and you should never stop being the person you are", I replied.
Next, we celebrate Frank Wareman's 15 year anniversary with a piece from his RC,
Richard
:
With 15 years in the Magic Judge Program I had to dig deep to find some memories from every stage of Frank's career as a judge. Luckily for me no bridges were burned and no lines were severed, so it wasn't as hard as you may think it to be to get some more insight in Frank's earlier years as a judge. We start off with some words from Jaap Brouwer
(HoF):
"I've known Frank from the beginning of his judge career until I basically stopped being an active judge. During my judge career I ran very often into very nice, motivated, enthusiast and knowledgeable judges. Not very often though into someone that had all this, plus that little extra spark. That attention for detail, overview of situations before, during and after events and understanding how 'stuff' could be organized better next time. Stuff being random stuff like communication, process, structure and people. After having had judged a couple of PTQs, GPs and PTs it soon became apparent that Frank had this spark.
I was pretty certain that the rest of the judge world saw this as well. And they did. But Frank not only had qualities, he is also Dutch. For some reason most of the Dutch seem to be delivered into this world with this 'feature' called stubbornness. There's a difference between right, and being acknowledged that you're right…if Frank didn't get his way, fierce discussions ignited. So it took a while before Frank saw the highest stages of judging. Which makes perfect sense, because there were quite a few people that needed to be convinced for his point of view! But fortunately he managed to do that. He, the community, and many tournaments were and are better of because of his presence.
Beside being an excellent judge and an asset to the magic and judging community, he was one of the pillars that I could lean on during the many (past) events that I had the pleasure to judge. Last, but not least, he was and is a good friend. Thanks Frank!"
Frank has been a sounding board from the moment I passed my L2 exam [early 2004], through all my years as his Regional Coordinator, and hopefully for many more years to come.
Frank has made many friends within the Magic Judge Program and I, Richard Drijvers, am happy to call myself one of them.
This isn't just true for me, but others have chimed in to say approximately the same:
Kevin Desprez
:
"Frank, you're certainly the impersonation of cool headedness. Or should I say cold headedness, considering in the middle of the winter in Memphis, Tennessee, you told me that you'd rather keep sitting straight under the AC because your brain functions best in the cold? I think this is what made me point out that's what a troll would do. Sometimes I wish I never said this, as I can't remember you were massively trolling until then 🙂
I guess it took me until writing these words to realize it was no surprise you're one of the few who, when things are on fire, manages to keep calm and rationally tackle one issue after another until everything goes back to normal.
At which point getting a cortado is totally the correct move!
​Oh, and thanks for making that call in Paris in 2006, I think it went… fine!"
As I said, there's plenty of 'old' stories to be told, but the impressive thing is that Frank's influence didn't stop there. This is why we are celebrating his 15th anniversary as a Magic Judge. Niels Viaene
shares a more recent memory about Frank:
"When I think back to judges who have had an influence on my life as a judge Frank stands out in a very personal way. He helped me be a more structured and professional person through a seminar on planning, which is about the only seminar that stayed with me in such detail. Frank was also the one who put responsibilities on me and explained that where I was going (I was a L2 at the time), people would start expecting things like that from me. And finally, Frank has been one of the few high level judges whom I felt comfortable enough giving and receiving any type of feedback, knowing it would be perceived as an exchange between people that respect each other.
For all of this, Frank, I thank you, and I look forward to judging together with you in the future.
As we say back home, congratulations on 15 years and onto the next 15!"
All in all I think we can say that Frank has helped many a judge to become better. Whether this was as a Magic Judge or as a person. For this Frank, I think we all owe you a big THANK YOU!
To round out a trio of 15 year anniversaries for L3s, we have some words from
Nicholas
about Jared:
What could I possibly say about Jared Sylva?
Let me start with telling you about my first Grand Prix — it was Boston, back in 2005. At that time, I was an L1, and Jared was an L2. I didn't see a whole lot of Jared that weekend, but I distinctly remember him giving me a quick lesson on doing deck checks and, as has been the case for Jared's entire judge career, he was helpful, quick, and efficient. At the time, I primarily knew Jared through his brother, who was a classmate of mine in college. In our interactions at events, he always made sure to check in, see how I was doing, and so on.
A few years later, in 2007, Jared and I drove to Roanoke together as the newest members of Star City Games's Organized Play team. Over the next five years, Jared and I spent countless weekends together running the Open Series. We'd spend countless weekends packed into a cargo van, stopping only when absolutely necessary, working as hard as humanly possible to do a good job. Even back then, Jared was one of the most keen logistical judges I knew. He was always looking for a way to make things better, and more efficient. On top of that, he was always working as hard – if not harder – than anybody else. I remember more than one occasion where Jared would be up late at night, typing up decklists and making sure everything was just right.
I was there when Jared got promoted to Level 3, at Worlds in New York City in 2007. I was there when Jared Head Judged US Nationals in Chicago in 2008, wearing a red-and-black judge shirt that was four sizes too big for him. I wasn't there when Jared got promoted to Level 4 at Pro Tour Return to Ravnica in 2012, but only because it happened during the Regional Coordinator conference. Each time, I was completely unsurprised. I've worked as closely with Jared as almost anybody, and I know how much effort he puts into being as good as he is.
For the past six years, Jared has also been the Manager of the Organized Play department at SCG. His fingerprints are all over the Open Series, and SCG's long and successful stint as a Premier Tournament Organizer. I know many judges who look up to Jared, and talk about how he inspired them and helped them to improve. I count myself among those judges. Jared is simply one of the finest judges alongside whom I have ever worked. He's also one heck of a karaoke singer, a die-hard fan of the New England Patriots, and father to two lovely little girls (named, appropriately, Liliana and Aurelia).
Congratulations, Jared, on your fifteen years of service. It's been a pleasure and a privilege to call you a colleague, and a friend.
Last (and probably least), I'm celebrating my 5 year anniversary! I was hesitant about getting a feature but got some very encouraging words from the RC group… so here we are!
Scott
and I sat down electronically so he could ask me some questions. Here is what Scott put together:
This month, we do something a little different – we're celebrating the anniversary of this project's leader, Ronald Thompson, an L3 from the Seattle area. As his RC, I've been fortunate enough to work with Ronald on a lot of occasions, and on different tasks, and always marveled at his (seemingly) boundless energy and enthusiasm – this is a judge who truly wants the Judge Program to be a better place, and at the rate he's going, that's a certainty!
To introduce more of you to Ronald, I conducted this informal interview.
Uncle Scott: When/Where did you certify? How about L2?
Ronald Thompson: Now that I think about it, I've always leveled-up at a Starbucks with James Lee. James has proctored every judge test I've taken (that has required proctoring) and I now consider him my good luck charm/judge grandpa. I'm very lucky to have him as my judge mentor!
(US: Hey, we have that in common – only not the Starbucks location; Mr. Lee was involved in my L1, L2, and L3 tests!)
US: Who/what inspired you to become a judge?
RT: A while back, I had a bad experience with a judge at a local tournament. It involved name calling and yelling from the judge's side of things, which was really intimidating and scary at the time. I contacted their RC at the time and had a bad experience from that too (this time it involved some victim blaming and mostly apathy). I felt really bad about the whole situation and strongly considered quitting Magic. After talking with some other people, though, they helped me realize that these judges were just a couple of bad eggs in an overall positive community. I realized that I can help make a difference and decided to be a positive person in the Magic community to offset the small number of bad eggs.
US: Why do you continue to judge?
RT: I get to travel and hang out with friends! I still really enjoy the game but traveling is such an incredibly important part of my life and, along with all of the great people I get to spend time with along the way, it substantially overshadows the game at this point.
US: What's the one thing you wish more players knew? How 'bout Judges?
RT: All players already know this (I just wish they would take it into consideration more frequently), but judges are just normal people too. We need breaks, don't have all of the answers, can make mistakes, and like to play/watch Magic. I think players sometimes hold judges on too high of a pedestal. I wish judges knew their own personal limits better! I've seen too many judges either burn out of events, projects, or just judging, from over-committing. Take care of yourself and remember to practice moderation!
US: All-time favorite deck(s)? Card(s)?
RT: My pet deck is Legacy Reanimator. I have an all-foil (minus duals) deck built that I have a ton of fun playing. It is fun for me to see people's reactions to my deck (even my sleeves are foil!). Second to that would be Modern Robots. My favorite card would be Fiery Gamble. I'm a sucker for random effects and this one hits all of the right buttons for me. If I could make a Magic card, it would probably involve the phrases "Roll a 100 sided die." and "You win the game." (US: I'd play that card!)
US: How about favorite art?
RT: Semi-seriously, probably Skeleton Ship. It's just so ridiculous! As far as legitimately appreciating the art, though, I don't have a particular favorite one. I really like the styles of Raymond Swanland, Chippy, and Jason Chan, though!
US: How often do you play? Favorite formats?
RT: I play in every pre-release in person and draft occasionally online. Otherwise, I don't play much these days. My "real life" is more of a priority at the moment. That might change at any time, though, and you might see me battling at GPs every once in a while. My best GP finish was going 8-1 in day 1! (…and then 2-4 in day 2)
US: Well, speaking of real life… tell us about your childhood?
RT: I was a military baby, so I moved around a ton when I was young (we moved about twice a year). My family didn't really settle down until I was 6 or 7, when we moved into my grandma's house near Duluth, Minnesota. We stayed there until I went to middle school in Aurora, Colorado. I stayed in Colorado until I graduated college and then moved to Seattle, where I've been living for over 10 years now. I've lived and traveled in a lot of places and so far Seattle has been my favorite.
US: What do you do to support your cardboard crack addiction?
RT: Well when I first started judging, I used to have a rule: all new card acquisitions must be funded by judging compensation or through trading. This was particularly difficult for my foil Legacy deck… but I got it done (it took almost 4 years). Now that it is mostly complete and since I don't play competitive very often, I don't acquire new cards very often anymore. I have a pretty sizable trade binder now of desirable cards and trading with me can be a frustrating experience. Usually, lots of people will find stuff they want and I won't find anything I want… Most of my cards sit in my basement, collecting dust because I'm too lazy to trade or sell them. I do collect English sealed boosters, though. I have one of every set, except ABU and Arabian Nights. If you have one of those 4 and are willing to trade for it, contact me! 🙂
US: What other activities keep you off the streets or at least out of trouble?
RT: I'm really into traveling, bicycling, and video games. I am usually not a very talkative person but if you genuinely want to hear some of my travel stories, I will open up to you really fast (especially if there is alcohol involved). I think at this point I've been to… 30 countries? I like to backpack and live like the locals when I travel, so I've got some good stories! I used to be a lot more into bicycling (at my peak, I was cycling 300-400 miles per week). Now I like to just bike to commute or relax. I still will go on my big bike tours periodically but I'm not out to set any records. For video games, I am super into Overwatch and Hearthstone right now. I can also really get into certain indie games (I have over 600 hours in Binding of Isaac and I don't think I stopped playing Braid from start to 100% complete).
US: Like music? Got a favorite artist/album/song?
RT: My music tastes are all over the place and vary from week to week. The only genre of music I don't like is country (the twangy, drawl stuff). I'm really into bluegrass, electronica, metal, and video game/movie soundtracks. Generally, I like to just choose a song I am really into and then start a Spotify radio station based off of the song. Lately, my go to song has been Vampires by The Midnight.
US: How 'bout movies? Best movie ever?
RT: I don't think I can pick a favorite movie (or even a genre). I generally will watch anything that is high quality, except horror films (too cheesy, unless it genuinely scares me and then too traumatizing). I like to watch documentaries (things like BBC's Planet Earth or Vice's Guide to Travel – Liberia) when I don't really know what to watch. Some of the more memorable movies for me are Wayne's World, The Matrix, and Miami Connection.
US: How 'bout books; favorite book, author?
RT: My favorite book has to be The Food Lab by Kenji López-Alt. It is well written, incredibly practical, and has great photos. That probably isn't the type of book most were expecting… For more fun, I like to read fantasy books. I'm still very eagerly waiting the third book in the Kingkiller Chronicle series by Patrick Rothfuss and I am currently reading The Republic of Thieves (book 3 in the Gentleman Bastards series) by Dan Scott.
US: What do people need to know about you, that they won't learn from your Judge Apps profile, Facebook, etc.?
RT: I don't buy anything with palm oil in it (or at least, I try not to… sometimes the labeling is misleading). Also, I won't tell you my birthday but I will tell you it is coming up soon!
Let's not forget that we also have one L3 anniversary to celebrate! This month we recognize just a single Level 3 Anniversary, but it is a big one. Oli Bird is celebrating 15 years as a Level 3 judge. We got a few comments from his current and former RCs. First,
David Lyford-Smith
said:
"What to say about Oli Bird? Oli is my internal model of strength for many of the L3 qualities, and embodies many of the abilities I aspire to as a judge. Since I began my journey, Oli has been present as a wise voice, but also a caustic one when needed. Oli's never one to say something simply if he could say it in a riddle, and he's always up to playing games when he means something seriously; but regardless of his mischief, you should always listen to what Oli has to tell you and think about what he really wants you to take away. Hard lessons are hard for the teacher, too, and Oli is the best person I know at handling that.
There are endless events where Oli saves the day, about 20 minutes before anything ever goes wrong, by spotting something ahead of time and getting it done before anyone else notices. He's got an instinct for tournaments that's invaluable.
Ultimately, as a mentor, a colleague, a peer, and a friend, I wouldn't be who I am, nor would the judge program be half as good, without Oli Bird. He's the very best of us, and we're very lucky to have had him for so long. I hope we have him forever."
And current Regional Coordinator, Jack Doyle
shared his thoughts:
"Oli Bird is an incredible model of a Level 3 judge. Fifteen years in the role has given him a large oversight of many changes throughout the judge program. He is a patient mentor, an excellent event judge, and a contributor of far more of his time to people and to processes than can be reasonably expected.
Oli is one of the major reasons I am still a judge, and definitely one of the contributors to me being an overall better person. Oli is a master of words, and he knows exactly the tone and force to apply to every conversation to achieve desired results, whether that be de-escalation or education; praise or critical feedback. If you're ever at a dinner table with Oli Bird, know that there are four different conversations happening, and you are most definitely a part of only one.
In the region, Oli is one of the guardians of the Level 3 process. That's not to say he is a barrier, he catalyzes bringing out the best in many judges, and he has had an incredible impact on so many of us in the UKISA region. Oli is a mentor to many, a friend to even more, and a voice of reason for any who choose (correctly) to interact with him.
So thank you, Oli. You give a lot of yourself to make us better as judges and as humans, and we are all grateful for that."
Congrats, Oli and many more years of wonderful judge service!
Happy anniversary to all of you!  We look forward to many more years of judging from you all.